Fast Weeknight Dinners When You're Too Tired to Cook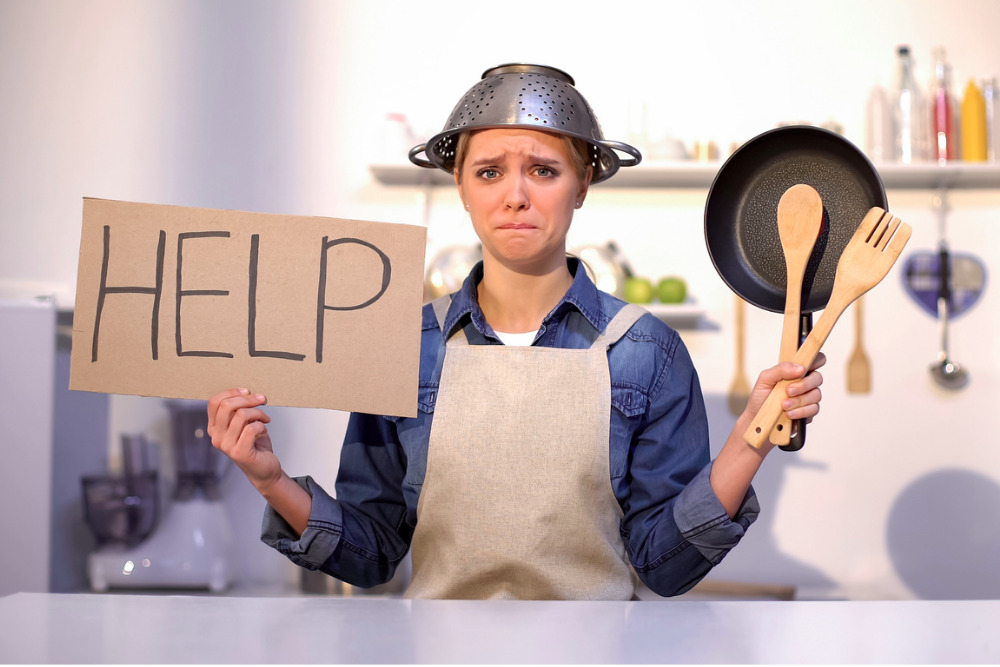 The craziness of holidays is coming to a close and if you are like us, you are a bit exhausted. Whether you had to entertain a large crew of people or are just trying to get back to normal after the overstimulation of the holiday season, you probably don't feel like cooking and the leftovers are running low.
We have put together a list of fast weeknight dinners that are low-effort and easy to make so you can just worry about getting everything back to normal and start your new year off right.
1. Chicken, Bacon, and Spinach Spaghetti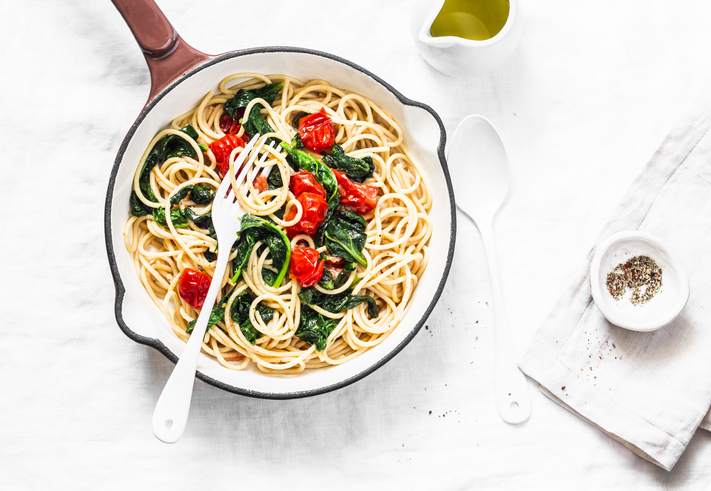 This recipe only takes 20 minutes to prep and is something even the pickiest of eaters will enjoy. The best part is that you likely have almost everything you need already in your pantry.
The recipe below makes 4 servings but can be easily doubled so you have some leftover for lunches the next day. There may seem like there are a lot of steps below, but trust us, this is an easy-peasy recipe!
12 oz.

spaghetti

1 tbsp.

extra-virgin olive oil

3 lb.

boneless, skinless chicken breasts (about 1 1/4 pounds)
Kosher salt and black pepper

6

slices bacon

3

cloves garlic

2 c.

diced tomatoes (fresh or canned)

3 c.

baby spinach

1/2 c.

heavy cream

1/3 c.

freshly grated Parmesan
First, cook pasta in a pot of salted boiling water until it is al dente. Reserve 1 cup of pasta water (to thicken your sauce later) and drain your pasta.
While pasta is cooking, season your chicken with salt and pepper and heat your olive oil in a large skillet over medium-high heat. Cook your chicken about 8 minutes or until it starts to turn golden brown and is no longer pink then let it rest for 10 minutes and slice it thin.
While the chicken is resting, cook your bacon in that same skillet until it is crispy (about 8 minutes) and drain using a paper towel.
Add garlic, tomatoes, and spinach to skillet and cook over medium until you start to smell the garlic and the spinach is slightly wilted. Season with salt and pepper. Add heavy cream, Parmesan, and 1/2 cup of reserved pasta water. Simmer 5 minutes.
Toss pasta in sauce; add chicken and bacon and serve immediately.
Note: For vegetarians, omit the chicken and bacon.
Recipe credit: Delish.com
2. Dogtown Pizza Gourmet Frozen Entrees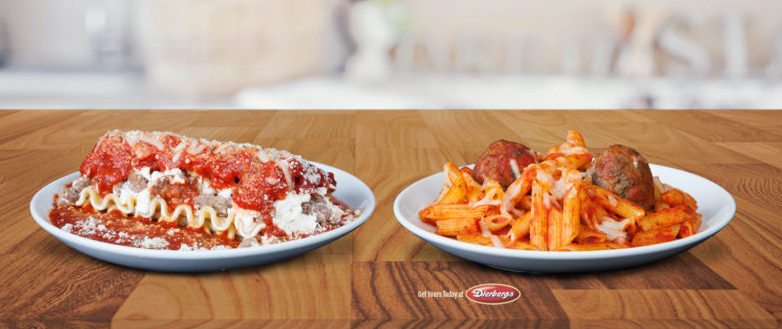 If you are really not in the mood to cook, you know that the frozen section is your friend but sometimes the family-style entrees found there leave a lot to be desired.
If you want to give your family a delicious meal, but literally cannot stand the idea of chopping one more clove of garlic, opt for one of our DTP Gourmet Frozen Entrees.
Easy and convenient, our Italian-style gourmet entrées are the ticket to a dinner that satisfies the whole family and they taste like you made them yourself!
Mostaccioli with Meatballs and Lasagna Instructions:
Prep time: 2 minutes
From frozen to oven: Preheat oven to 425°. Remove the label, plastic wrap, and lid. Cover with foil. Place on a metal baking sheet. Heat for 45 minutes. Let rest for 2 minutes before serving. Heat to an internal temperature of 160°F.
Click here to view microwave directions and full cooking instructions.
3. Asian Garlic Noodles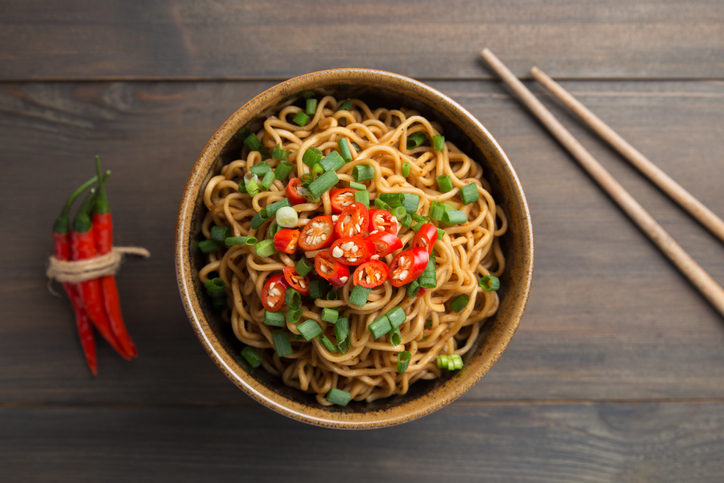 Prep time: 10 minutes
This recipe takes 25 minutes to make total and is extremely cost-effective. If you are craving take-out but your budget is tight after the holidays, this is the recipe for you!
8 oz. spaghetti or angel hair pasta
4 cloves of garlic (minced)
1/2 bunch of green onions (chopped- reserve some for garnish)
4 Tbsp. butter
2 tsp. soy sauce
2 Tbsp. brown sugar
1 tsp. sesame oil
2 Tbsp. oyster sauce (can be found in the Asian section of most major grocery stores)
Protein of choice (optional)
Additional veggies (optional)
Garnish with chiles and reserved green onions
Cook your pasta in salted boiling water and drain after cooking. While pasta is cooking combine oyster sauce, brown sugar, soy sauce and sesame oil in a small bowl and prep your garlic and green onions.
Melt butter in a large skillet on medium-low heat and add green onions and garlic and cook 1-2 minutes or until fragrant.
Add pasta and sauce mixture to skillet and toss. This is also the point where you can add in any cooked veggies or protein if you would like.
Garnish and serve warm!
Recipe credit: budgetbytes.com
4. Blackened Shrimp Bowls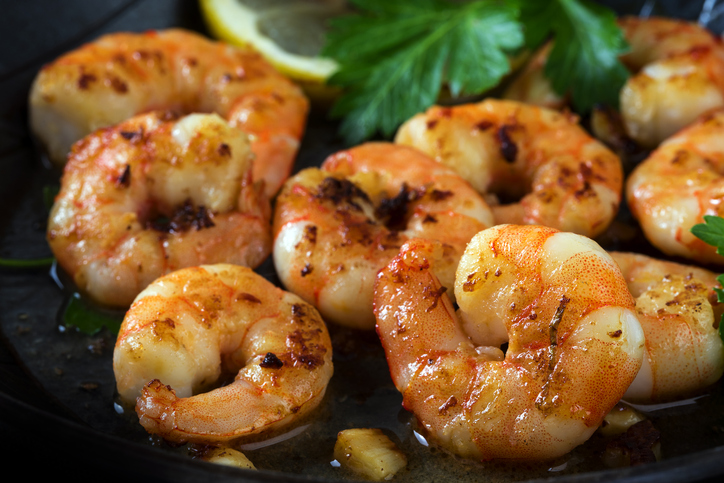 Prep time: 10 minutes
After all of that rich food you consumed over the holidays, you may want to opt for something a little bit lighter. Blackened shrimp bowls are a fantastic option for those of us who feel that we may have overdone it during those big family dinners. The best part is, these only take 25 minutes to make total!
2 c.

cooked brown rice (cooked based on package directions)

1 lb.

shrimp, peeled and deveined (remove tails if desired)

1 1/2 tsp.

cumin

1 tsp.

paprika

1 tsp.

garlic powder

1/2 tsp.

onion powder
Kosher salt and ground black pepper

2 Tbsp.

olive oil, divided

1 c.

corn

1

red pepper, diced

2 tbsp.

freshly chopped cilantro, plus more for garnish
Juice of 1 lime, divided

1

avocado, thinly sliced
Start cooking your rice based on the package directions. While rice is cooking, combine cumin, paprika, garlic powder, onion powder, and season with salt and pepper and toss your shrimp in the mixture.
Heat 1 Tbsp of olive oil in a pan over medium-high heat and cook the shrimp until it is opaque.
In a medium bowl mix corn, pepper, 1 tbsp olive oil, juice of half a lime, and season with additional salt and pepper to taste.
Divide rice into bowls and top with shrimp, corn mixture, and avocado.
Recipe credit: delish.com
What are some of your favorite fast weeknight dinners? Let us know in the comments below!