Cooking Instructions & Tips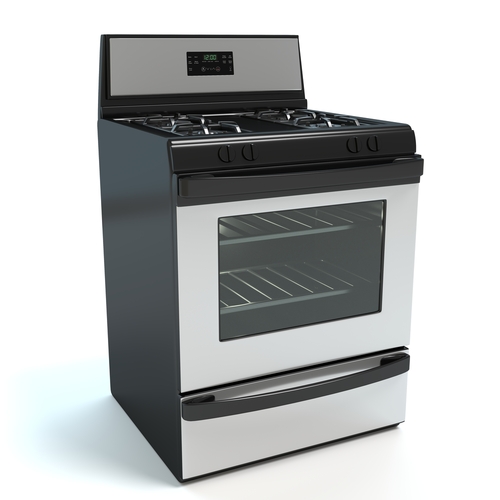 Our primary goal at Dogtown Pizza is not just having a delicious, perfectly-cooked pizza, but also pizza that it is safely cooked – that is, achieving the proper temperature for the meats on your pizza.
Dogtown Pizza understands the importance of how YOU prefer your pizza to be cooked. Please read the tips and adjust cooking to your preference – and your oven.
Know Your Oven
Each oven cooks differently depending on the type of oven you have: gas, convection, propane electric, combo gas/electric. It's a fact, most ovens are not re-calibrated once they are brought home, so your oven may run a bit hot or cool – or even have uneven heating inside the oven.
Bottomline? Cooking times vary for each oven. We always recommend checking the progress of your pizza(s) half-way through total cooking time.
Preparation
You want to cook your pizza near the middle of the oven. Position the racks before turning your oven on.
Pre-heating
Pre-heat your oven to 425°. Oven must be completely pre-heated for pizza to bake properly.
Cooking
Be sure to remove all packaging from pizza. Place pizza in the middle of the rack in the oven or on the stone. Cook for about 10 – 17 minutes. The cheese should be bubbling and the crust a crispy, dark brown.
Serving
Carefully remove your hot pizza from the oven and place on counter. Do NOT cut your pizza yet! Allow your pizza to rest about 2 minutes. Allow the cheese to stop bubbling. Carefully cut your pizza into wedges or our favorite – squares.
TIP
You can use the cardboard circle that comes with your Dogtown Pizza as a Pizza Peel to slide the pizza onto the oven rack or pizza stone. You can also use it to carefully slide under the cooked pizza to remove from oven.
WARNING: MAKE SURE ALL PLASTIC, LABELING AND CARDBOARD IS COMPLETELY REMOVED FROM PIZZA PRIOR TO COOKING – THEY COULD CATCH FIRE AND THEN END UP TASTING LIKE THOSE "OTHER PIZZAS."
WARNING: TO AVOID BURNS, BE VERY CAREFUL TO AVOID TOUCHING THE INTERIOR SURFACES OF YOUR OVEN – YOU COULD GET HURT – PLUS IT'S PROBABLY FILTHY.
WARNING: ALWAYS COOK THOROUGHLY. DO NOT EAT DOGTOWN PIZZA RAW – IT'S UNHEALTHY AND TASTES GROSS.
WARNING: KIDS LOVE DOGTOWN PIZZA TOO! DO NOT ALLOW CHILDREN TO COOK DOGTOWN PIZZA UNSUPERVISED – THEY COULD HURT THEMSELVES, OR WORSE – THE CRUST MAY NOT GET CRISPY ENOUGH.
WARNING: DO NOT RUN WITH SCISSORS.