6 Ways to Make DTP Cookies Even More Delicious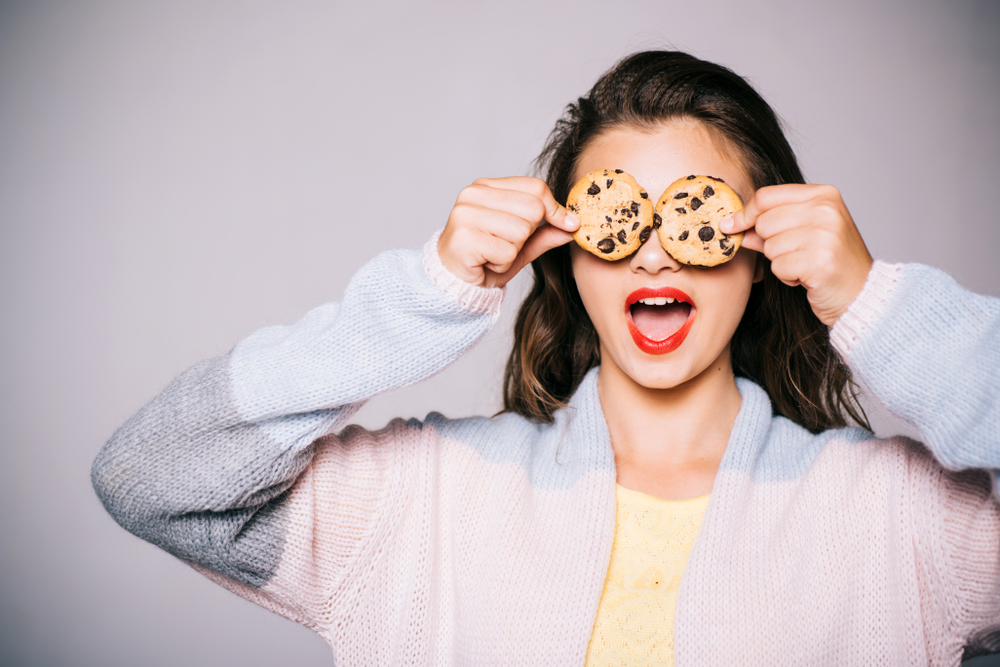 Here at Dogtown Pizza, we pride ourselves on our fresh and delicious St. Louis style pizza baked perfectly in your oven at home (or on the grill this summer!) and our rich and satisfying Dogtown gourmet frozen entrees—but we haven't talked about one of our other bake-at-home creations in a while so, it's time to talk about the yummy versatility of Dogtown cookies!
Make Your Dogtown Cookies Even More Delicious with These Tasty Upgrades
1. Ice Cream + Sprinkles
During the Dog(town) days of summer, this one's a no-brainer! Put a scoop of ice cream between two Dogtown cookies, then roll the edges in sprinkles. Or crumble those cookies over a bowl of your favorite ice cream to make a hot-diggity-delicious sundae. Longtime readers will remember our guide last year to creating a killer ice cream and cookie bar—this article is worth a repeat read!
2. Icing + Candy
Once those cookies are cooled, decorating is a fun way to add more flavor. Whether you decorate the tops of the cookies or save the frosting for the inside, there's no way to go wrong. If you'd like more inspiration, check out our Dogtown Cookie Sandwiches article for mix-and-match ideas (plus frosting recipes!).
3. Drizzle + Whipped Cream
For a "lighter" option, drizzle one cookie with chocolate and caramel sauce, then top with whipped cream. This works equally well with both flavors of Dogtown Gourmet Cookies and you can mix and match sauce options to your heart's content. Try chocolate and strawberry drizzle on chocolate chip; white chocolate and butterscotch on white chocolate chunk oatmeal raisin; pineapple sauce with coconut flakes sprinkled on top of chocolate chip. There's really no way you could go wrong, except by not trying this super easy way to upgrade your cookie game!
4. Drizzle + Pretzels

When the sun starts to sizzle add some drizzle! Put caramel drizzle and crushed pretzel bits on a Dogtown Chocolate Chip cookie for an awesome sweet and salty combination. For extra fancy flavor, freeze the cookies for at least 2 hours after baking and drizzle with the sauce that forms a frozen shell—or dip the cookies so you have a half and half split.
5. Sprinkle with Salt
If you're looking for a flavor that will emphasize the gourmet aspects of Dogtown cookies, try adding some salt! You can sprinkle coarse ground salt on top of both our Dogtown Chocolate Chip and Dogtown White Chocolate Chunk Oatmeal Raisin cookies for a subtle contrast to the usual sweetness. Try mixing things up by using pink Himalayan salt, black salt, even smoked salt, for a more mature flavor combination.
6. Just Add Milk
Maybe you're a Dogtown traditionalist and all you want with your warm, fresh out of the oven Dogtown cookies is a nice cold glass of milk. There's not a thing wrong with that and we fully support your decision! If you're cutting back on dairy, Dogtown cookies play equally well with soy milk, all kinds of nut milks and even oat milk.
What delicious ways to dress up Dogtown cookies did we miss? What's your favorite way to eat Dogtown cookies? Let us know in the comments below!