Why Oatmeal Raisin Cookies Are The Most Underrated Of All The Cookies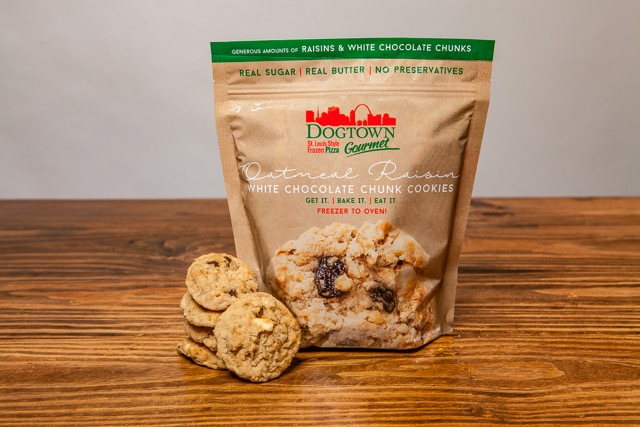 Oatmeal Raisin Cookies get a bad rap. They only get chosen out of the cookie jar when they are mistaken for their Chocolate Chip Cookie counterpart. Disappointment washes over people's faces when they take the first bite and realize what they have done. We, however, don't understand why! These cookies even have their own holiday on March 18th (National Oatmeal Cookie Day) and yet they are still tossed aside. From being "too bland", "too raisin-y", and the cookie "only my grandma likes" (is that such a bad thing?), we have heard all the excuses. We think it's high time we address this pressing issue of injustice, and invite you to reconsider the Oatmeal Raisin Cookie. Why? Here are four reasons why.
#1. They're Endlessly Delicious (Even If You Don't Like Raisins)
Oatmeal Raisin Cookies are incredibly versatile! You can customize the classic combination by mixing in different ingredients so you get a completely different flavor than you expect. Plus you can swap out different ingredients to fit any occasion! We love them as is and think they're pretty tasty. But when we feel like upgrading our cookies and want to add sweet, savory, or a dash of spice, these are our favorites:
Dried fruit: Dates, Apricots, Cherries, Apples, Coconut
Nuts: Walnuts, Pecans, Cashews, Peanuts
Spices: Cinnamon, Ginger, Nutmeg
Chocolate Chunks: White, Milk, Dark.
See? Oatmeal Raisin Cookies go so far beyond just raisins and not being chocolate chips. They can be taken to a whole other level with just a little ingenuity (see: white chocolate chunks and cinnamon).
#2. You Haven't Tried the Right Ones
Honestly, Oatmeal Raisin Cookies are underrated because you've most likely had a subpar version…so no wonder. Moist and full of flavor, Oatmeal Raisin Cookies deliver flavor in every bite. The raisins provide the right amount of moisture while the oats trap it inside (while baking up to a textured crisp), so that you have a soft middle and a chewy outside!
And when you DO find the right ones, you can start getting creative. Turn them into the perfect pie crust, serve them with ice cream, or create an oatmeal raisin cookie sandwich. Try topping them off with icing or caramel.  The options are endless! Check out our recipes for pairing cookies with your favorite summertime treats!
#3. They're a Wholesome Dessert
You say "They're too healthy," like it's a bad thing! Yes, Oatmeal Raisin Cookie are one of the healthiest cookies out there but that doesn't mean they aren't also one of the most delicious! This chewy treat contains whole grains with complex carbohydrates and dietary fiber. These keep you fuller longer and balance your blood sugars. The raisins also contain phytochemicals which also help boost your immune system.
While they contain wholesome, nourishing ingredients, our cookies also contain REAL butter and sugar. We guarantee our customers the best with no preservatives, no artificial flavors, no high fructose corn syrup, and no MSG. At the end of the day, they are still cookies, so enjoy them in moderation…or not (we promise not to tell!).
#4. You Can't Beat a Classic
Oatmeal Raisin Cookies are a classic cookie—and there's a reason why! Our theory is that they are reminiscent of home and remind us of more wholesome, innocent times. Our cookies have the same recipe that you know and love… just with a delicious gourmet twist.
Get You Some
Our Oatmeal Raisin White Chocolate Chunk Cookies have everything you could want and more: flavor, ease, nostalgia, and a wow-factor all its own.
Our cookies aren't grandma's oatmeal raisin cookies…they're better. (Just don't tell her that.) We carefully mix in chunks of velvety white chocolate along with handfuls of plump raisins and a dash of cinnamon. Perfect because you simply bake them with none of the work and all of the "yummm." Simply pop them in the oven for 10 minutes and, presto manifesto—ooey-gooey gourmet cookie goodness.
---
Even if you have been disappointed by Oatmeal Raisin Cookies in the past, it's time to give them another chance. We think they've simply been underrated by an unfortunate reputation.
Find your Dogtown Pizza Gourmet Cookies in the freezer aisle in grocery stores all over St. Louis. Happy baking!