Introducing: *New* Oatmeal Raisin White Chocolate Chunk Cookies!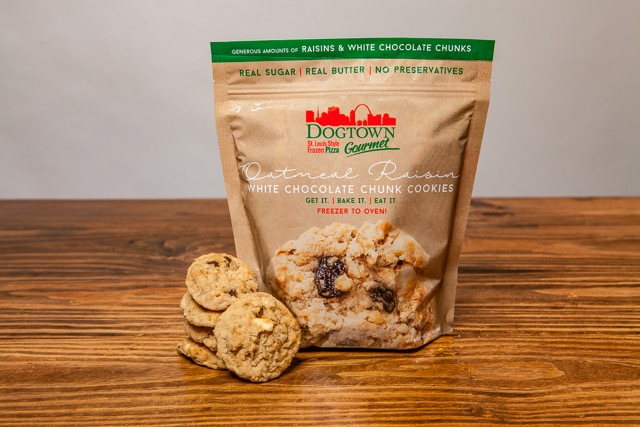 Just in time for the holidays, we'd like to introduce you to the newest addition of the Dogtown Pizza product family: Oatmeal Raisin White Chocolate Chunk Cookies!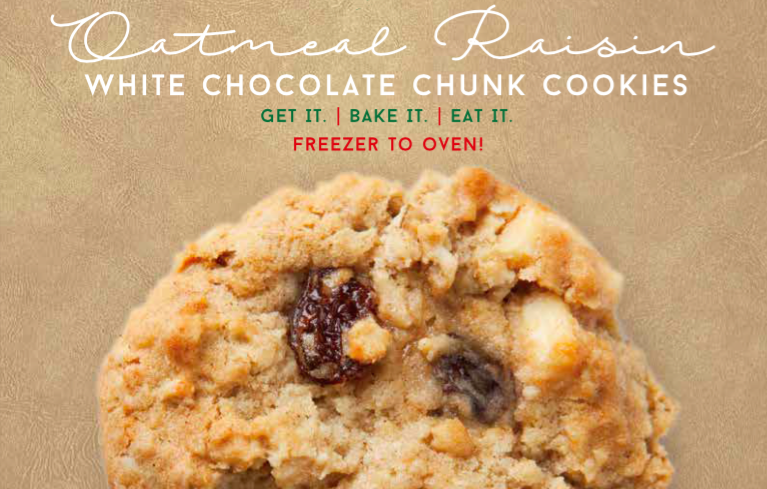 Hello, Oatmeal Raisin White Chocolate Chunk Cookies!
That's a mouthful, isn't it? And rightly so, because these ain't your grandma's oatmeal raisin cookies. No sir. These are straight-up, honest-to-goodness, chewy-and-delicious morsels of old-fashioned yumminess…with a DTP twist! Grandma may get a little envious…
We've taken the classic oatmeal raisin cookie and infused it with plentiful chunks of velvety white chocolate for a soft, chewy, and perfectly sweet treat. These cookies bake up crispy around the edges while remaining delectably moist on the inside for a cookie that will simply melt in your mouth. It's one hearty cookie that will still satisfy your sweet tooth, too!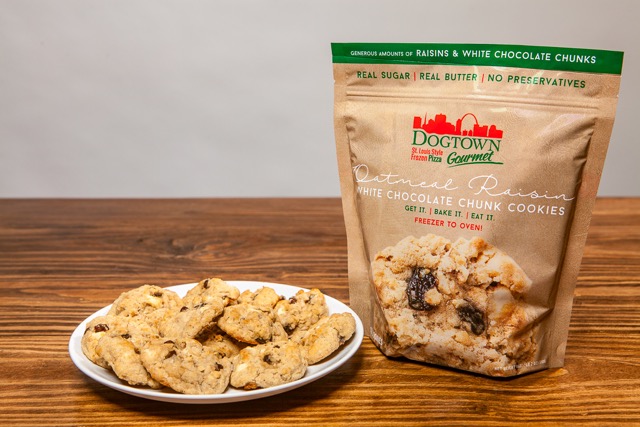 And we probably know what you're thinking—raisins? Really? Oh yes. Plump, juicy raisins. If you're not a fan of raisins (or you've been betrayed by an oatmeal raisin cookie in the past), now's the time to give them another go—the huge chunks of creamy white chocolate will make you realize what's been missing from oatmeal raisin cookies all along. We have a feeling your grandma will be calling us for this recipe.
100% Real, 100% Delicious
Just like our chocolate chip cookies, the oatmeal raisin white chocolate chunk cookies are made with real butter and sugar. That means no preservatives, no artificial flavors, no high fructose corn syrup, and no MSG! They're the real deal. You may have a hard time not eating these frozen. Seriously, though, bake your cookies—upset tummies are no fun.
Where to Get the Oatmeal Raisin White Chocolate Chunk Cookies
Our new cookies are available at most Dierberg's stores across St. Louis. At this time, Shop 'n Save will only have the chocolate chip cookies, but other stores will be getting them over the coming weeks!
Check Out Our New Cookie Packaging!
To celebrate the arrival of our new oatmeal raisin white chocolate chunk cookies, we decided to give our cookie packaging a facelift!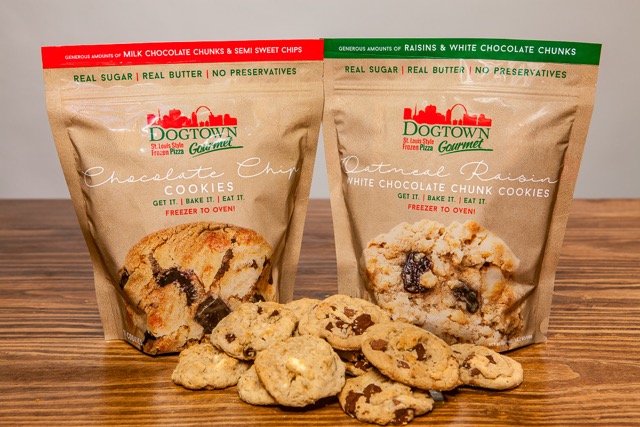 Spiffy, huh? You can behold their glory in person in the frozen aisle of your neighborhood Dierbergs and Shop 'n Save.
---
Get your oatmeal raisin white chocolate chunk cookies just in time for Thanksgiving and the rest of the holidays! Your family, your oven, your tastebuds, and your grandma will be overjoyed you did.