Which Foods Make for the Best Leftovers?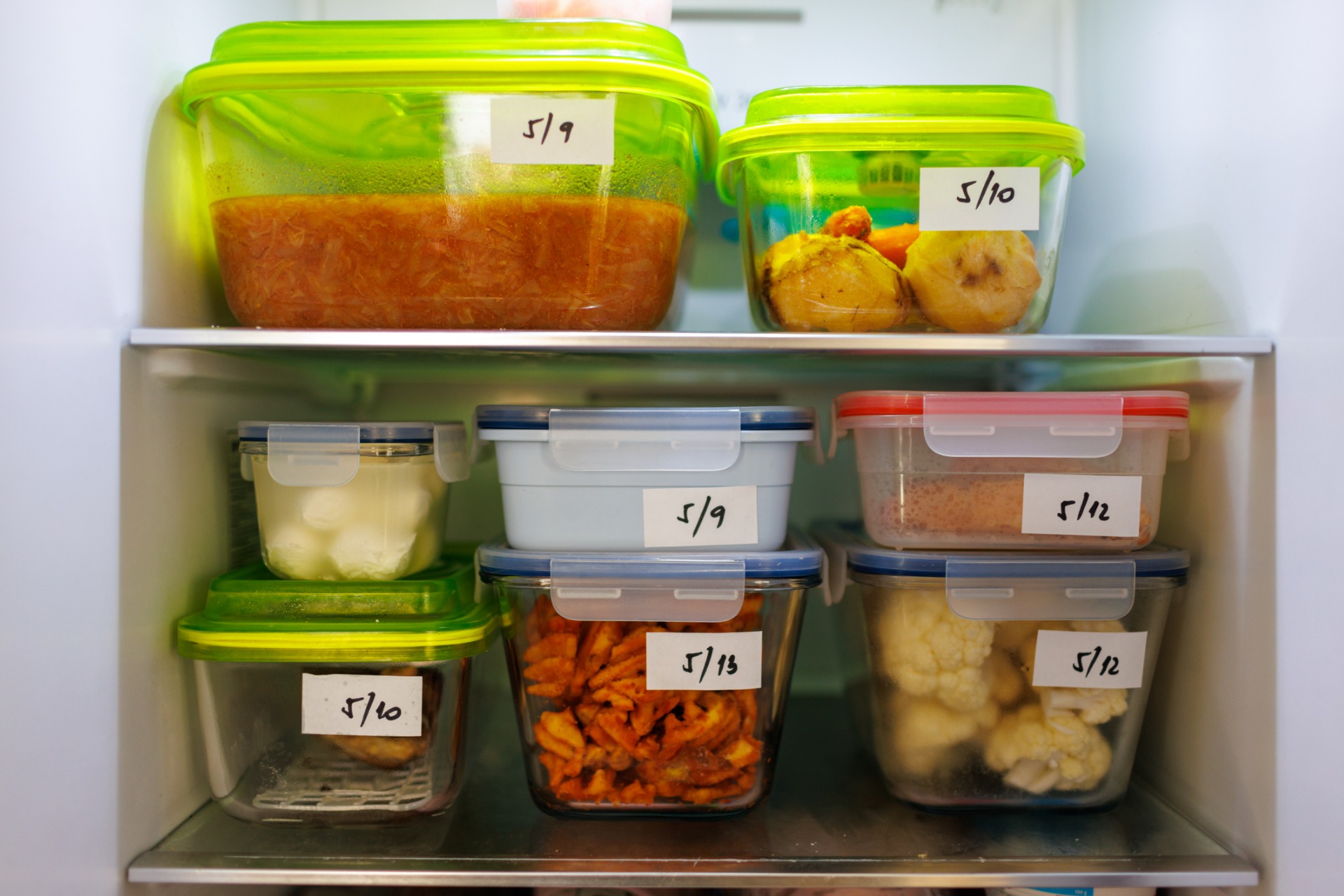 Have you ever wondered why leftovers taste so good sometimes? Well, we were wondering, so we started searching, and it turns out that we definitely weren't imagining things! If you've ever heard the magic trick of making pasta salad the night before so that it can sit in the fridge overnight, you have a head start on understanding why. 
When food is combined with other food, it tastes different—that's just cooking 101—and the more time it spends combined before serving, the more the flavors will blend and enhance each other. This is why sauces and soups taste better if they have more time to simmer and why casseroles made in the slow cooker are consistent crowd-pleasers!
This trick will work with most foods, but while most foods will get better, some foods will get much, much better when leftovers are served, and those are the foods we want to focus on.
Soup
Next time you're making soup, make a double batch and you'll have leftovers for days! Whether your preference is barley beef or chicken tortilla, literally every soup is better on the second day than it is on the first day—and on the third day it's even better than that (if it lasts that long!).
Chili
If it works with soup, it will work with chili! For all the same reasons above, double the next batch of chili you make—just trust us. Switch it up by serving the chili on hotdogs for night one, then with some homemade cornbread and toppings on night two, and then add the last of the leftovers to grilled cheese sandwiches on night three.
Pasta
Your spaghetti and meat sauce will improve after spending a night in the fridge, but the pasta dishes that benefit the most from some light aging are baked pasta dishes. From lasagna to baked ziti to macaroni and cheese, they're all better the next day than they were the night before!
To get the best flavor experience, start with a good recipe: blue box mac will taste good, but homemade baked macaroni and cheese will taste good enough to have you starting a new batch right now so that you'll have leftovers ready for dinner tomorrow!
Enchiladas
The effect of time on the flavors of enchiladas is a beautiful paradox: any chilis or other spicy flavors you add will become more complex and have less heat, while the richness of the rest of the ingredients will be infused with more heat! We're pretty sure this has something to do with osmosis, but it's been a little while since we were in seventh grade science class, so that might not be entirely accurate.
Frittatas
Frittatas, the original crustless quiche, are good for breakfast or dinner both on the day they're made and as leftovers on the day after! Eggs plus any combination of cheese, meats, and veg cook up to a meal with lots of protein plus vitamins and minerals. Feeling fancy? Add a crust! Now it's a quiche that pairs well with a side salad and some fresh fruit for dinner—and the leftovers will make for a lovely brunch.
Pulled Pork
You can't go wrong with pulled pork—that's true both for dinner and for leftovers! We recommend turning your leftover barbecue pulled pork into barbecue pulled pork nachos by layering your leftover pulled pork and shredded cheddar cheese on top of tortilla chips, then adding some extra barbecue sauce. Or if you don't feel like doing all that, it also tastes amazing cold out of the fridge—one bite at a time every time you wander into the kitchen.
Meatloaf
Everybody's dad loves meatloaf sandwiches for a reason (the reason is that meatloaf makes for the best leftovers, in case that wasn't clear). Slice it thick or slice it thin; put it on sliced sandwich bread or on an artisanal roll from the good bakery; serve it as just meat and bread or with ketchup, pickles, and onion added. There are probably other ways to serve leftover meatloaf besides on a sandwich, but seriously, why would you?
Turkey
We can't talk about the best leftovers without mentioning the official mascot of leftovers in the United States: turkey! The best thing about Thanksgiving dinner leftovers is that it's not just a type of food you can eat as leftovers—it's more like a whole new way to look at leftovers as a food type.
Here's how it works: first, think of all the recipes you've seen to make new meals out of leftover Thanksgiving dinner. Next, imagine all the other leftovers you can mix and match into those recipes using the leftovers you have. This is now your new superpower. You're welcome!
Curry
Another entry in the "it's kind of like soup" category, curry is easily one of the foods that makes for the best leftovers. The extra time in the fridge gives all of the flavors more time to infuse and blend with each other, bringing a richer flavor to your leftovers than you may remember from the night before. If you're new to curry, this is the perfect way to get familiar with all the flavors because leftover curry will generally have more spice but less heat.
Pizza
You knew it was going to end this way. We all knew it was going to end this way. Pizza is once again crowned the reigning champ of another category list, now and forever! Unlike many of the other foods on this list, pizza truly earns its place at the top by being delicious both hot or cold, served as it is or with a fried egg on top, as a sit-down dinner or a super-portable breakfast. When it comes to the best leftovers, it was barely even a contest.
You can up your leftovers game and become a legend at the dinner table by making extra food, so you'll definitely have leftovers for later—especially when it comes to any of the delicious food featured on this list! Looking for the best pizza? Then look for Dogtown Pizza in the freezer aisle of grocery stores in St. Louis. Enjoy!