Turn Your Backyard BBQ into a Dogtown BBQ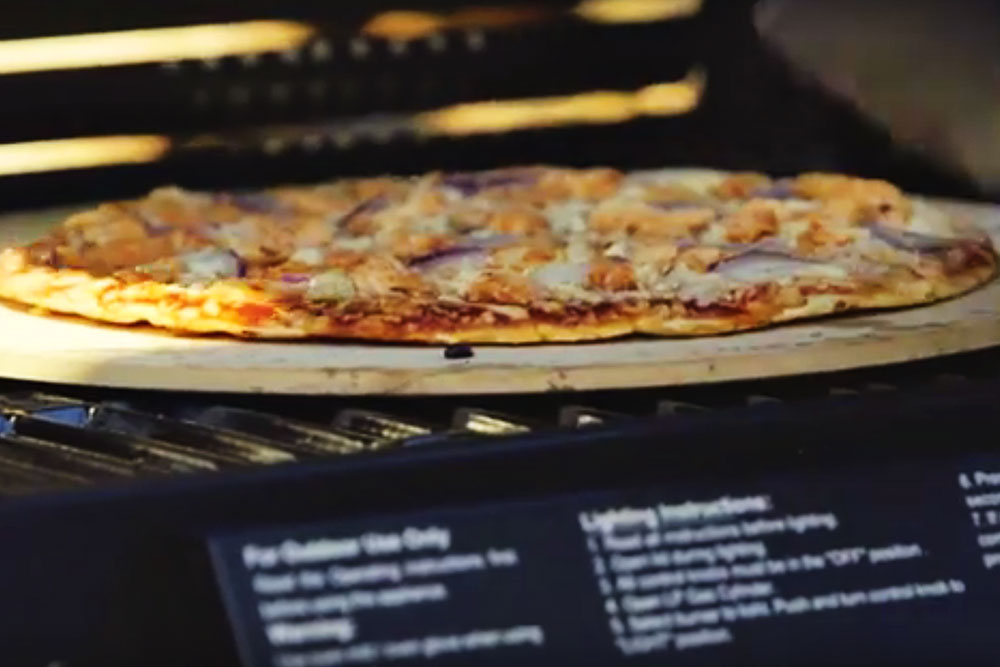 Backyard BBQs are a tradition when warm weather rolls in, and here at Dogtown, we're ready to start planning for summer, even if the local weather doesn't agree with us quite yet! Read on for backyard BBQ tips straight from Dogtown Pizza.
Appetizers
One of our favorite Dogtown pizzas, the Tomato Basil Garlic, makes for a great appetizer. It's fresh, and light flavors are the perfect introduction to your backyard BBQ, there are some fun ways to serve up our Tomato Basil Garlic pizza so get creative with it! Add a veggie tray, a few bags of chips, and a meat and cheese tray for more variety on the appetizer table.
Main Dish
Hotdogs and hamburgers are common, but you make yours stand out with a different selection of toppings: sharp cheddar, salsa, and guacamole turn regular hotdogs into nacho hotdogs; use BBQ sauce, cheddar, pickles and onion rings to turn regular burgers into BBQ burgers.
If you want to step out of the box and wow guests, try grilling a Dogtown Pizza! We highly suggest trying our Bacon Bacon or Sweet BBQ Chicken pizza as an alternatives to the more tradional grilled entrees.
Not sure how to grill a pizza? We have you covered; view the video below or take a look at our blog post for step-by-step directions to create a perfectly grilled Dogtown pizza.
Desserts
You can go all out and make a cake or pie, but we prefer a more low-key approach with Dogtown Chocolate Chip Cookies served alongside a tray of fresh fruit. Another neat idea is to set up an ice cream and cookie bar inside where you and your guests can make custom deserts. Both of these ideas are the perfect sweet ending for a hot day.
Drinks
Local craft beers are always a good choice, also add a sparkling punch for the non-beer drinkers (add sparkling flavored water to fruit punch just before serving!). Don't forget bottles of water to stay hydrated and it is always a good idea to keep a couple of sodas on hand.
Games
Choosing which games to play at your backyard BBQ can be as ambitious or as simple as you want to make it. Set up a sack race or a game of horse shoes (if you don't have the props, ask around: someone you're inviting to the BBQ probably has a game you can borrow!). If you want something less involved, raid your game closet for favorites like Jenga and Dominos, or board games with fewer pieces to go missing outside. Other table-top games, like Cards Against Humanity, can also work but it's important to know your audience—if you're inviting a lot of different personalities, you might want to stick with Apples To Apples instead.
We love serving Dogtown Pizza and cookies at our backyard BBQs, and we hope you'll give it a try this summer!
What's your favorite thing to eat at a backyard BBQ? What's your best summer BBQ memory? Share your stories the comments below!