Introducing: The Sweet BBQ Chicken Pizza!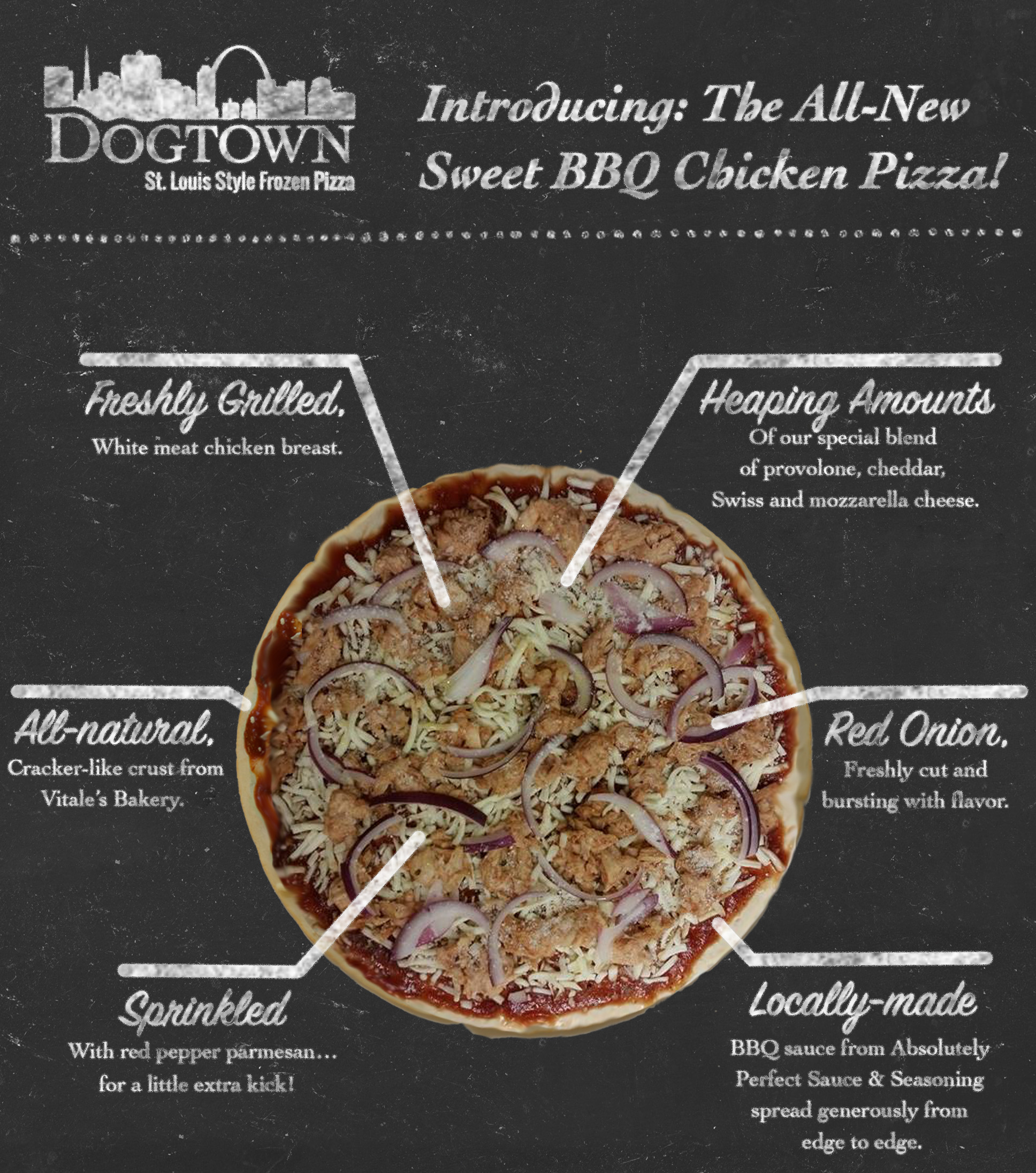 We have a new addition to the Dogtown Pizza Variety family!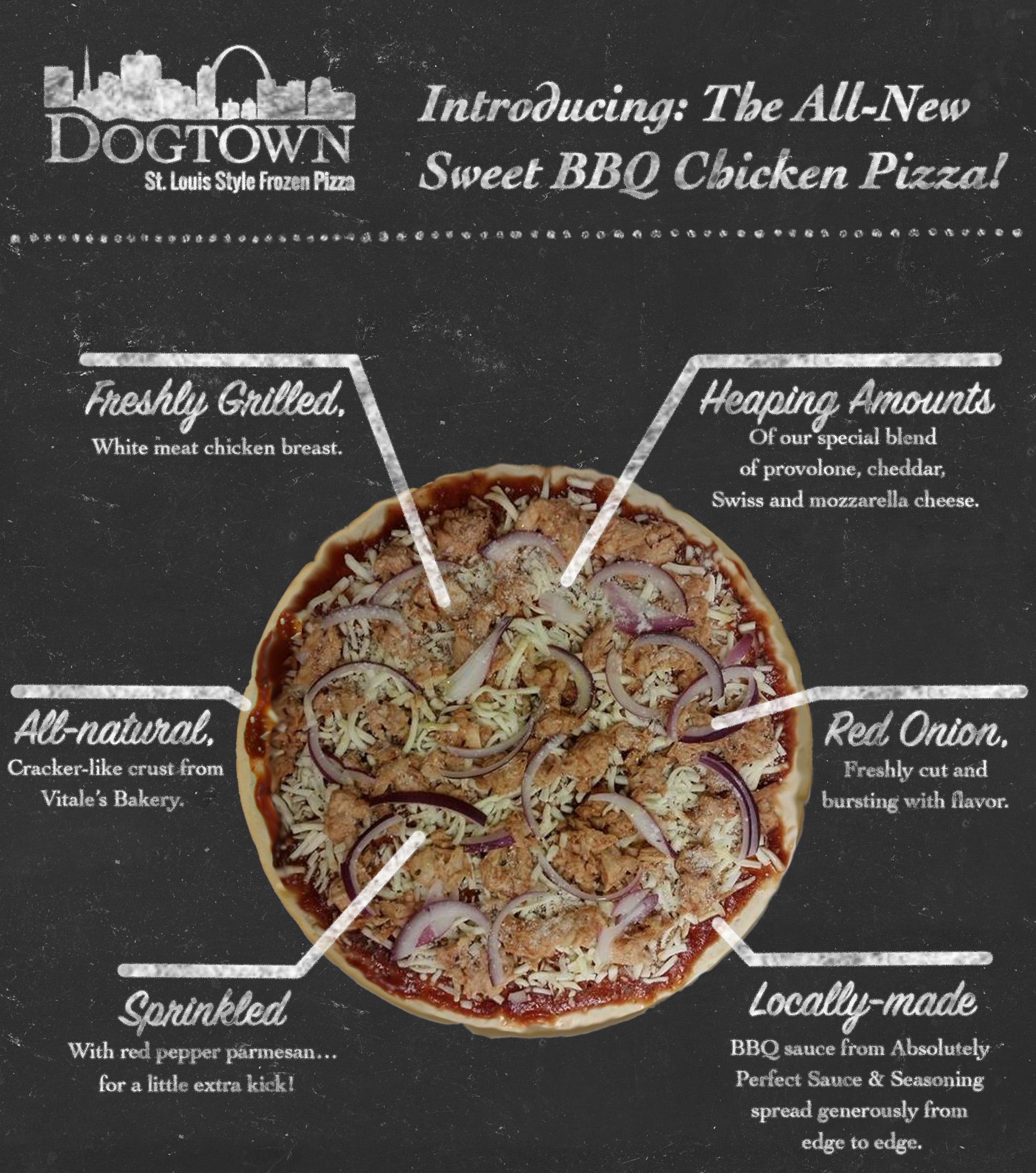 This pizza is not only the perfect summer dish (what with all that grilling you're going to be doing this season), it's also a the result of yet another great local business partnership! Absolutely Perfect Sauce and Seasoning is an award-winning, St. Louis-based company, and we are so excited to feature their delicious BBQ sauce on one of our pizza varieties. We think it's one of our best, most delicious collaborations to date…and we hope you love it as much as we do.
Get the Sweet BBQ Chicken Pizza while you can! It'll only be available for the summer and you can find it at your local Dogtown Pizza providers!