Turn Off the Oven: Try Grilling Pizza!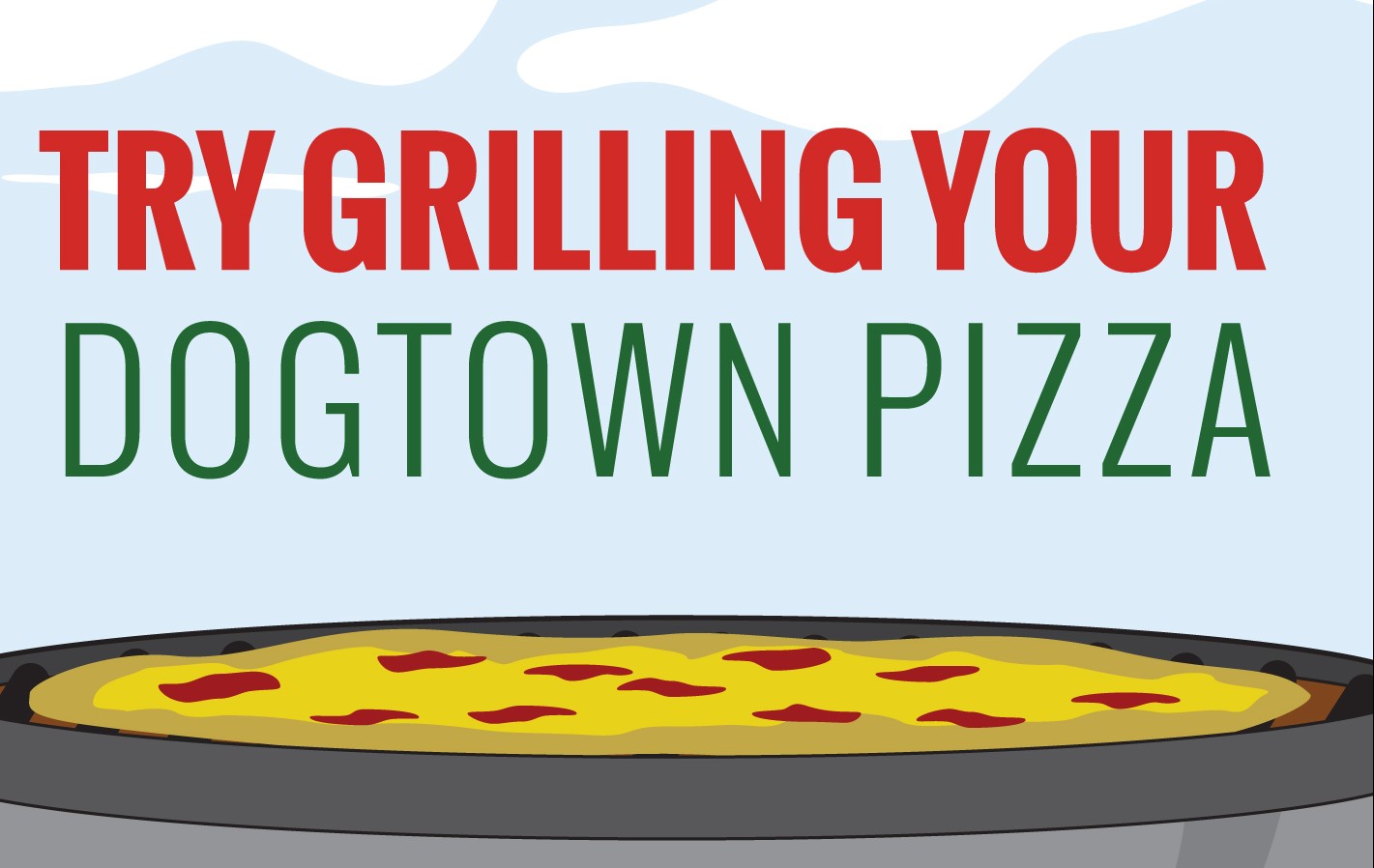 Spring is finally here, folks! No doubt you've already busted out your grill and are ready to start cooking up some of your favorite foods. Lucky for you, this return to the outdoors does not mean you have to give up your favorite St. Louis-style pizza! If you haven't tried it before, grilling pizza is the PERFECT way to enjoy DTP in the summer.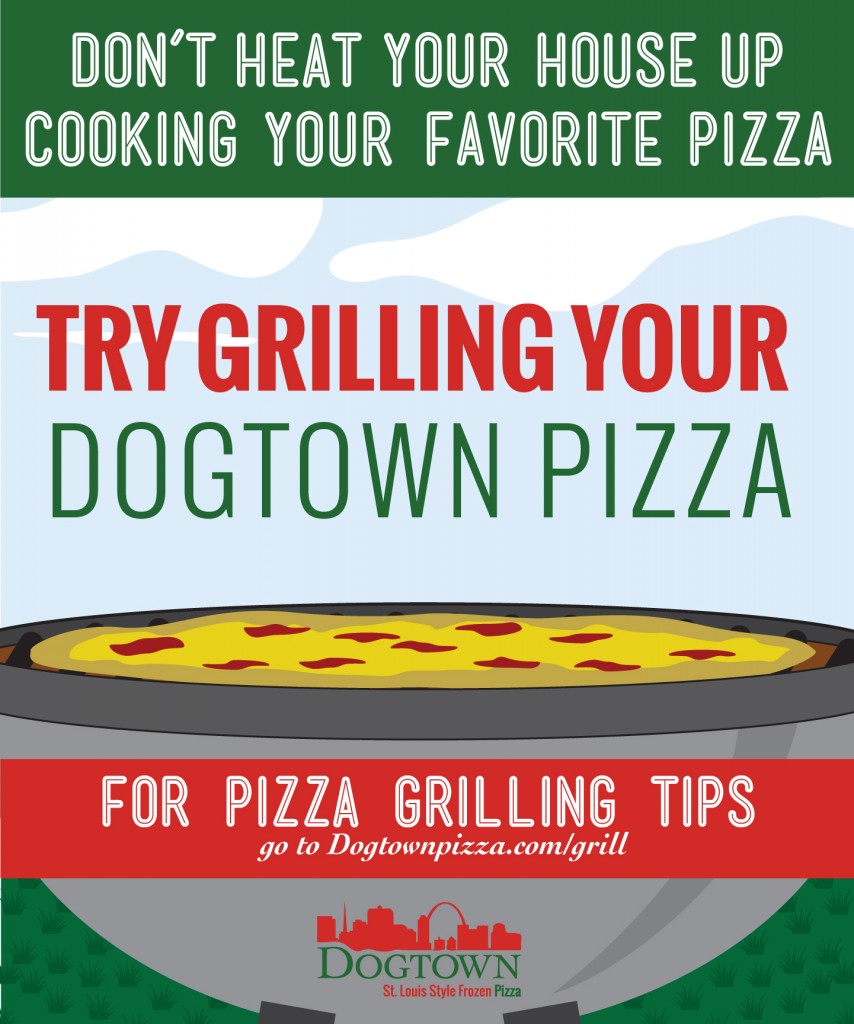 Yeah, you read that right: pizza on the grill! Have you tried it yet? It's actually one of our favorite ways to cook Dogtown Pizza. It's always an unexpected hit at our outdoor gatherings, so it's sure to be a hit at yours, too! Here are our tried and true pizza grilling tips for you to try out at your next outdoor gathering.
Grilling Pizza Tips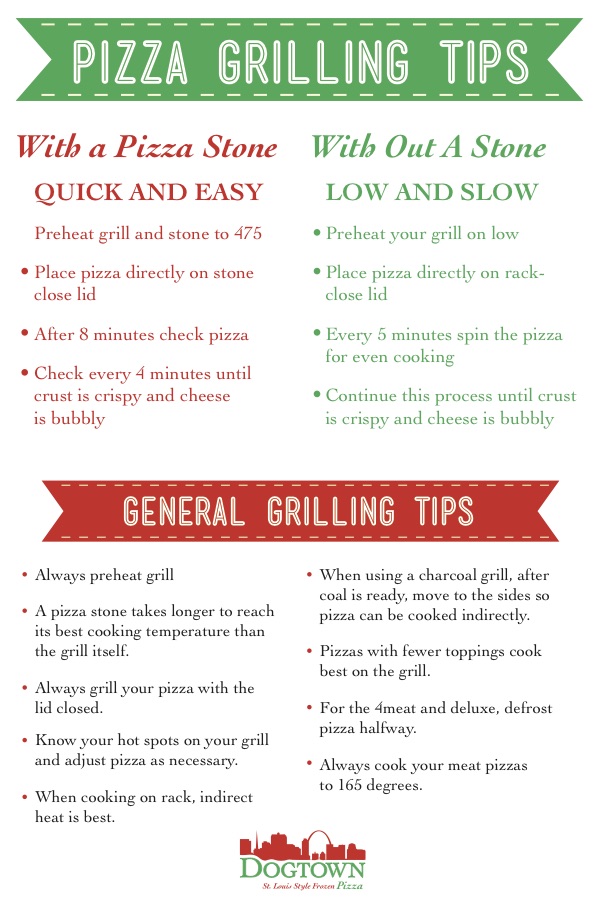 As we outlined above, a pizza stone is not required on the grill. We've tried with and without success, but it could save on some cleaning if you get some drips.
As with oven cooking, make sure the crust is browned and the cheese bubbly. You can place a frozen pizza right in the heat – grill or oven. We have tried thawing to various degrees and haven't found any reason to recommend thawing first. We DO recommend removing the plastic wrap first – it makes a mess and makes our pizza taste like the average frozen pizza, which is something we simply can't have!
---
Trust us, once you try grilling pizza, it will be the only thing you'll be grilling this spring! Bring your favorite DTP variety to your next cookout–it's sure to be the hit of the party. We highly recommend the Tomato Basil Garlic as a light and healthy appetizer to prime your tastebuds before eating heavier BBQ dishes. And of course, you can't go wrong with classic Pepperoni or savory Bacon Bacon. Which DTP variety will you choose for your next cookout?