Why Thin-Crust Frozen Pizza is Superior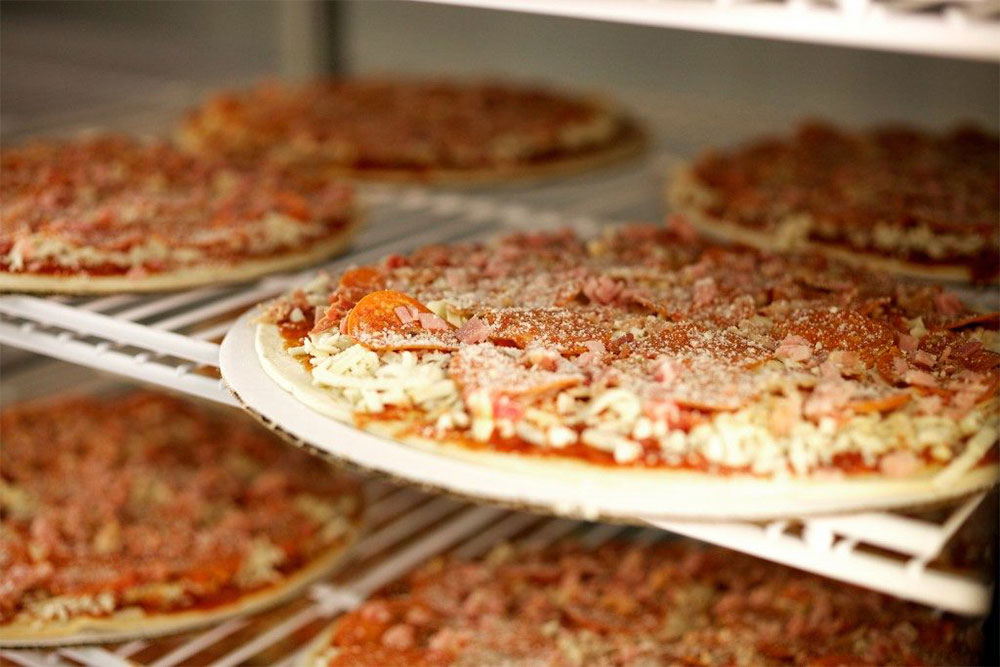 Most rightly-thinking people know that thin-crust frozen pizza is the correct and obvious decision when it comes to frozen pizza, but have you ever stopped to really think about why? We put together a list of five reasons why thin-crust frozen pizza is superior to thick-crust frozen pizza—and of course, we are a little biased but it goes without saying that thin-crust frozen pizza is superior!
1. Thin-Crust Is Never Soggy
Since Dogtown's thin-crust frozen pizza is cracker-thin and always crispy, it bakes through fast and it won't get soggy from the sauce. Even thin-crust that isn't quite as thin as ours is vastly superior to thicker crust because thicker crust has almost always had a tendency to get soggy and cook unevenly while thin-crust never does. Soggy crust? That sounds like a thick-crust problem!
2. You Can Taste the Toppings
What's the point of spending time and effort crafting a well-seasoned sauce, perfectly balanced cheese, and flavorful toppings when they're all going to be overwhelmed by the flavor—and amount—of the crust? We decided not to make that mistake with our thin-crust frozen pizza by keeping the crust St. Louis-style thin, so you'll always be able to taste all the toppings. The crust isn't meant to be the star of the show, but isn't that what makes it the star of the show?
3. Thin-Crust Has the Crunch You Crave
Sometimes thick-crust pizza can be hard to chew through, but thin-crust pizza is always fun and easy. Whether you're putting together a quick weeknight dinner, finding the perfect match for your date night movie, or looking for the best thing to serve at a casual party—it's thin-crust frozen pizza, baby! No matter what the occasion, as long as you're in the mood for that big crunch (and when wouldn't you be?!), thin-crust pizza is always the right choice.
4. You Can Eat More Pizza—Or Less
The biggest problem with other types of crust is no matter how much sauce and cheese and toppings they pile on, most of the pizza is devoted to the crust, so you're really just filling up on bread. Dogtown's signature thin-crust pizzas are a much better split between thin crispy crust, delicious sauce, gooey cheese, and quality toppings, allowing you to eat the same number of slices while eating less crust—which means you can eat more slices! If you think about it, it's basically diet food, right?
5. Thin-Crust Is a St. Louis Classic
When you're looking for a food to finish the phrase "St. Louis style," thin-crust pizza is right up there with toasted ravioli, frozen custard, and BBQ. Dogtown's thin-crust pizzas date all the way back to 2006 and the recipe is based on pizzas that have been served locally since 1964. They don't call our thin-crust frozen pizza "St. Louis style" for nothing!
Enjoy your frozen pizza with any type of crust you like, but that doesn't change our opinion that thin-crust frozen pizza will forever be superior!
What's your favorite reason for eating thin-crust pizza? Let us know in the comments!