How to Throw a Legendary Kid's Pizza Party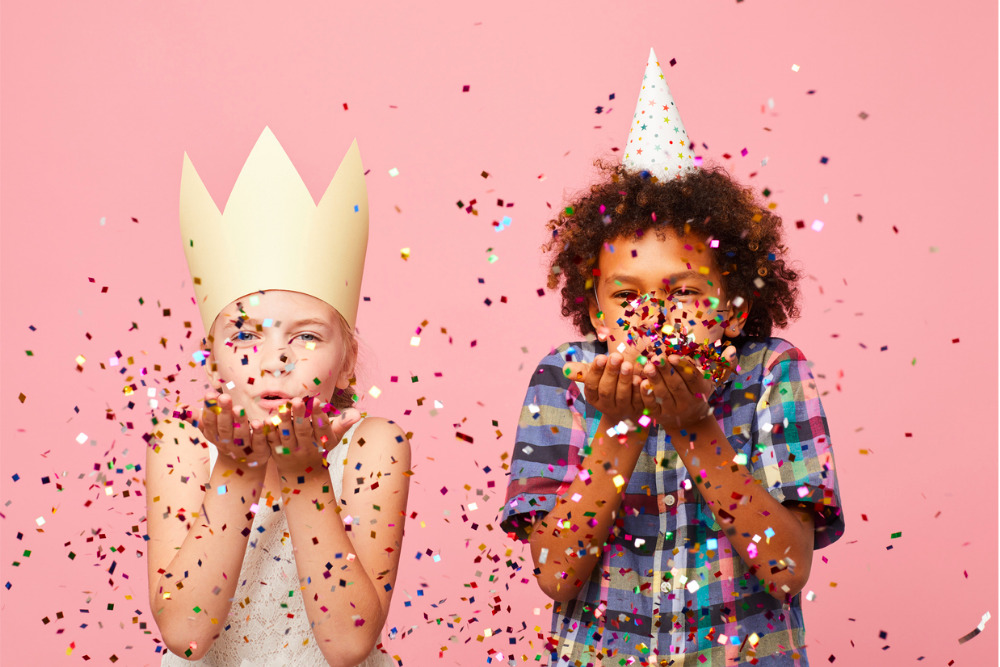 Do you know anyone who doesn't love pizza? Neither do we. Neither does anyone. You know why? Because pizza is awesome! Meat lovers love pizza. Vegetarians and vegans love pizza.
Do you know who really loves pizza? Kids! So, when a birthday, great grades, sporting achievements or any other occasion worth celebrating (like a Tuesday) rolls around, a pizza party is a great opportunity to make it extra special. 
 If you want to throw a pizza party your kids and their friends will never forget, make sure yours has what it takes to be awesome!
Plenty of Dogtown Pizza for Everyone!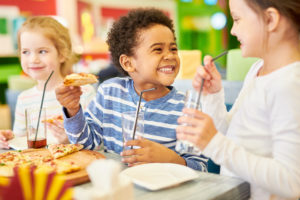 You obviously can't have a pizza party without the pizza. Why pay huge delivery prices when you can get delicious St. Louis-style pizza from your very own freezer?
A great pizza party starts with great pizza and we have a fantastic range of options for everyone. From good ol' fashioned cheese for those who like their flavors simple to succulent pepperoni and sausage and even our delicious veggie loaded vegetarian pizza (who says it's hard getting kids to eat their veggies?), our range of delicious pizza options makes it easy for you to cater to all tastes.
Hold a 'Design Your Own Apron' Competition
Parents who allow their kids to build their own pizzas at a pizza party quickly learn that it's a much better idea in theory than in practice. It's a recipe for a messy kitchen.
What's more, kids tend to get over excited and overload their pizzas with toppings which inevitably results in a burned top and soggy crust.
Let us take care of the pizza and instead you can have an apron designing competition where kids can decorate their own aprons with images of their favorite foods, animals, cartoon characters, superheroes or all of the above. Have prizes for the winner and let all the kids take their aprons home with them!
Have a Cookie Decorating Station
Make sure the kids save room for dessert! With our delicious Dogtown Cookies you get the tastiest and most satisfying dessert that's a perfect sweet treat after you finish your pizza. Decorate with frosting, nuts, candies or sprinkles. This is a great way to get kids involved in the kitchen and if you do the decorating on parchment paper or a disposable table cloth, clean up will be easy.

Mega Movies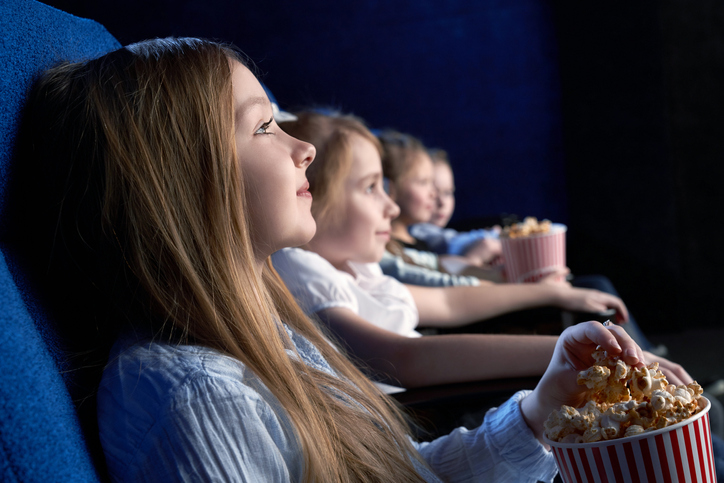 All kids love getting together to watch a movie. Choose something age-appropriate and let them relax and enjoy one another's company. We live in a golden age of great kids movies from animated classics by Disney, Pixar, and superheroes movies – let's not forget classics like Star Wars while we are at it!

If you are unsure which movie to put on, ask your kiddo. They will definitely have an idea of what everyone wants to watch. You can even purchase decorations and have the kids make party hats that are on theme with the movies they will be watching!

Dance and Sing the Night Away
After eating, the kids will likely be loaded with energy. Give them a chance to work some of it off with a dance or karaoke competition. You can easily pull up songs on Youtube that are made for karaoke or just put together an awesome dance playlist

All in all, it makes for the perfect recipe for a legendary kid's pizza party!