Easy Dinner Party Ideas For People Who Can't Cook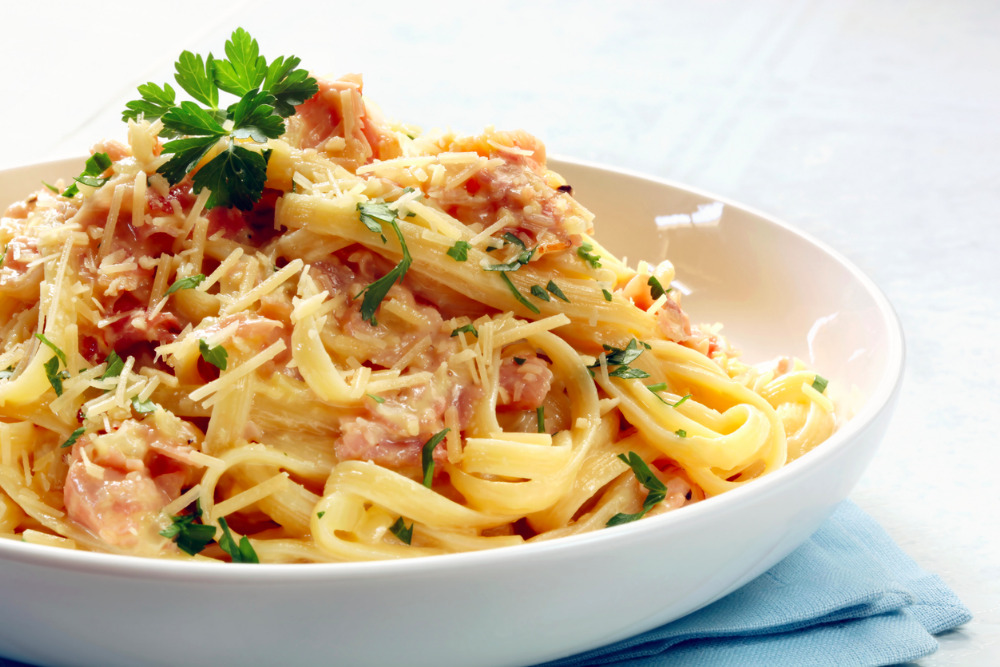 A dinner party is a wonderful and sophisticated way to get together with people who matter to you to catch up over delicious food, delectable drinks, relaxing ambiance, and great conversation. There are many people like you who want to throw a dinner party but they aren't exactly great at cooking!
If you're used to cooking for one or two, have a very limited culinary repertoire, or don't feel confident experimenting with new recipes on a dinner party scale, fear not! We've done all the hard work for you and compiled a few delicious and easy crowd pleasing dishes to delight your guests. Even if you're less than comfortable in the kitchen you'll enjoy great dinner party success with these tasty dishes.
Easy Cheesy Pull-Apart Monkey Bread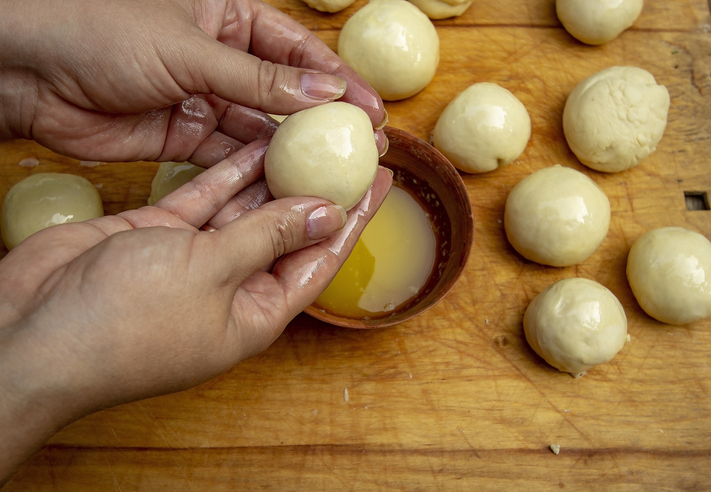 You really can't go wrong with cheese and bread! A tear and share treat is a great addition to the table at any dinner party. This satisfying appetizer is as simple as it is delicious.
Use pre-packaged biscuits cut into quarters. Dip them into garlic butter and put them into a bundt pan. Top with Italian herbs and a liberal dose of delicious mozzarella cheese.
Bake at 350 F for 30-35 minutes. Cover with aluminum foil for the remaining when there are 10 minutes left to avoid burning.
Pasta Carbonara 
Quick, easy and oh-so satisfying, this creamy pasta dish is rich and creamy with the tang and crunch of Italian pancetta to add a little extra zip. If you can't get your hands on pancetta, regular bacon should work just fine. Pictured at the top of this post. 
Boil 8 oz. of pasta until cooked through and reserve 1 cup of water for the sauce.
In a large bowl whisk two eggs and 1/2 cup of freshly grated parmesan.
In a large skillet cook the pancetta or bacon until brown and crispy; set aside and cook garlic in excess bacon fat.
Now, the only difficult part of this recipe is that at this stage you have to work quickly. Stir in pasta and egg mixture, and gently toss to combine; season with salt and pepper, to taste. Add pasta water, one tablespoon at a time, until desired consistency is reached – you want a very velvety texture.
Top with some delicious parmesan to add a little extra sharpness and some fresh parsley. Serve with a crisp Italian white wine like a pinot grigio.
Check out the full recipe here.
Salad with Homemade Vinaigrette
You wouldn't want your guests to lapse into a carb coma. Make sure there's plenty of green at the table to create a nice balance of textures and flavors.
For a delicious and healthy dressing, mix your own vinaigrette with a combination of vinegar and olive oil.
The traditional French vinaigrette formula calls for 1 tablespoon vinegar for every 3 tablespoons olive oil so your ratio is 3:1. You will also want to add in some dijon mustard and honey or maple syrup. If you want a little extra zing you can also add in a clove or garlic and salt and pepper. Combine everything in a bowl or measuring cup – you will need to put in some elbow grease with a whisk for about 2-3 minutes.
This one thing you need to know when making a vinaigrette is that you will want to adjust the additional ingredients based on your own tastes. There are a ton of different types of vinaigrettes so choose one that goes well with the other dishes you are making.
Check out some variations of the recipe here. 
Baked Eggplant
Looking for something quick, easy and delicious for your vegetarian friends? Or simply want to have more whole food, plant based options on the table? This quick and super easy baked eggplant recipe is ready in minutes and chock full of natural deliciousness.
Preheat your oven to 400 degrees and spray a baking dish with non-stick spray.
Cut up one large eggplant into 1/2 inch rounds and slice 3 tomatoes. Place these in the bottom the baking dish and top with olive oil, salt and pepper, and oregano. You can also top with parmesan cheese – omit this if you have vegan friends stopping by. Bake for 30 minutes
Take a look at the recipe here.
Caprese Salad Skewers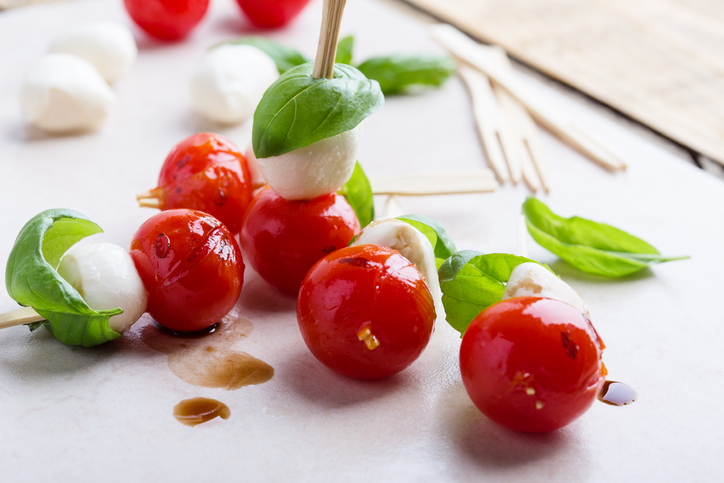 Want to add a fun Mediterranean twist to your dinner party? Caprese salad skewers make for a delicious appetizer or after dinner snack. These tasty cherry tomato, pearl mozzarella, and basil toothpick skewers are ready to go in 15 minutes and require no oven or stove time. Drizzle with some balsamic vinegar on top and serve them up
Cookies and ice cream
You don't need to spend hours preparing a dessert. Simply reach into the freezer for some ice cream, grab a few packs of our delicious cookies and get the ingredients together for a fun cookie and ice cream bar.
Extra points for choosing boozy add-ins like Baileys or Amaretto!
Need a backup plan?
Of course, if you need some extra peace of mind, make sure your freezer is stocked with delicious Dogtown pizzas! Ready in minutes and loaded with delicious toppings they've got your back if something should go awry with the above recipes!
What is your go-to easy, impressive recipe? Let us know in the comments below!