4 Super Bowl Party Essentials For The Most Epic Game Day Ever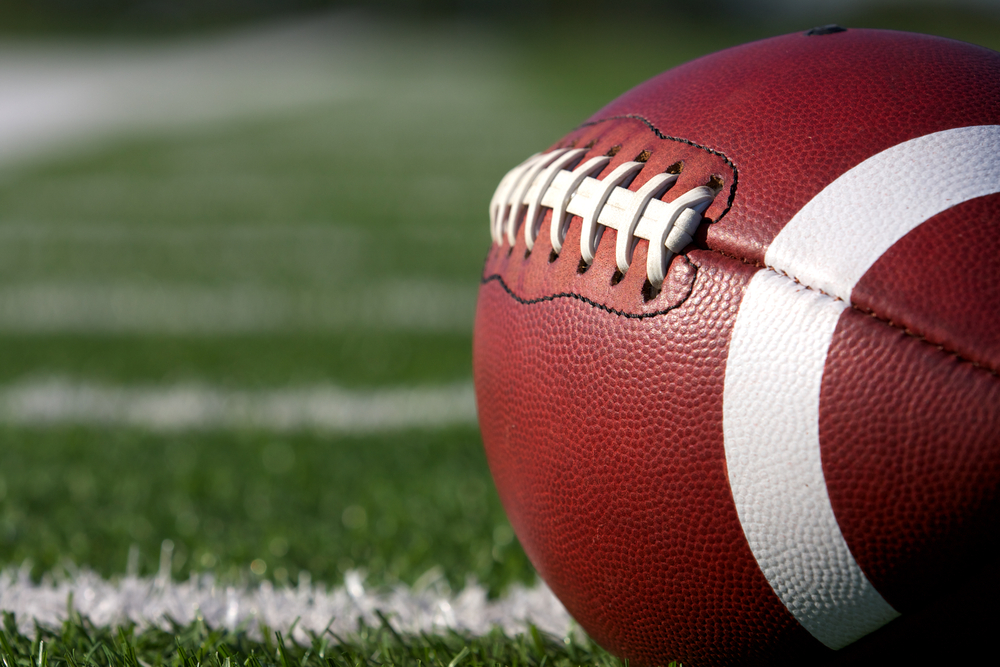 The best part of the Super Bowl is a hotly contested topic. While the majority of the population is there to watch the ultimate football game of the season, we all know that Superbowl Sunday would be nothing without the right snacks. If the Superbowl isn't the Holy Day of Hot Wings, Nachos, and BBQ crockpot weenies, we don't honestly know what would be, and that's a thought we simply can't handle.
The Super Bowl is a sacred American tradition, so celebrate accordingly! You'll probably need to feed a big crowd, and the more efficiently the better. So even if you're there to just watch the commercials, here are all the Super Bowl party essentials you'll need to celebrate the day with gusto, no crockpot necessary.
#1. Hot Wing Pizza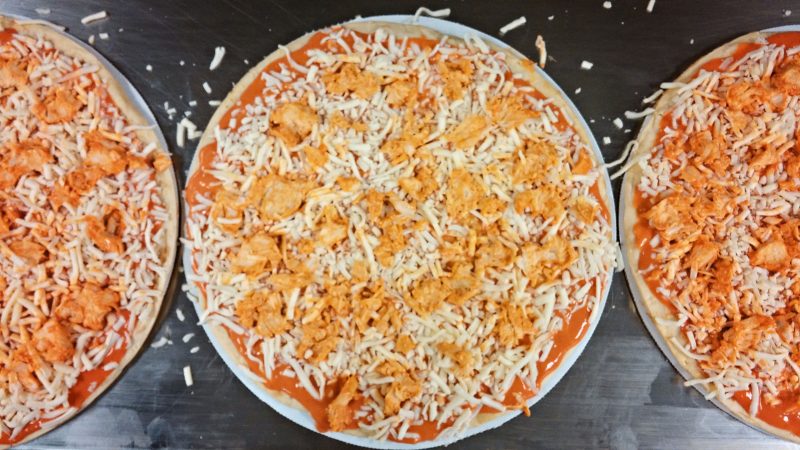 No longer do you have to choose between wings and pizza, dear friends! Made with real butter, spicy Frank's RedHot hot sauce, and plentiful chunks of all-white meat chicken breast, the Hot Wing Pizza blends the best of both worlds together for a slice of tangy, chicken wing goodness. With just the right amount of kick delivered on our signature St. Louis-style cracker crust, the Hot Wing Pizza is a no-brainer for Superbowl Sunday. And try this tip from our man Ron Kraus: sprinkle bleu cheese crumbles on top before baking for a full hot wing experience. Yum!
#2. Tomato Basil Garlic (TBG)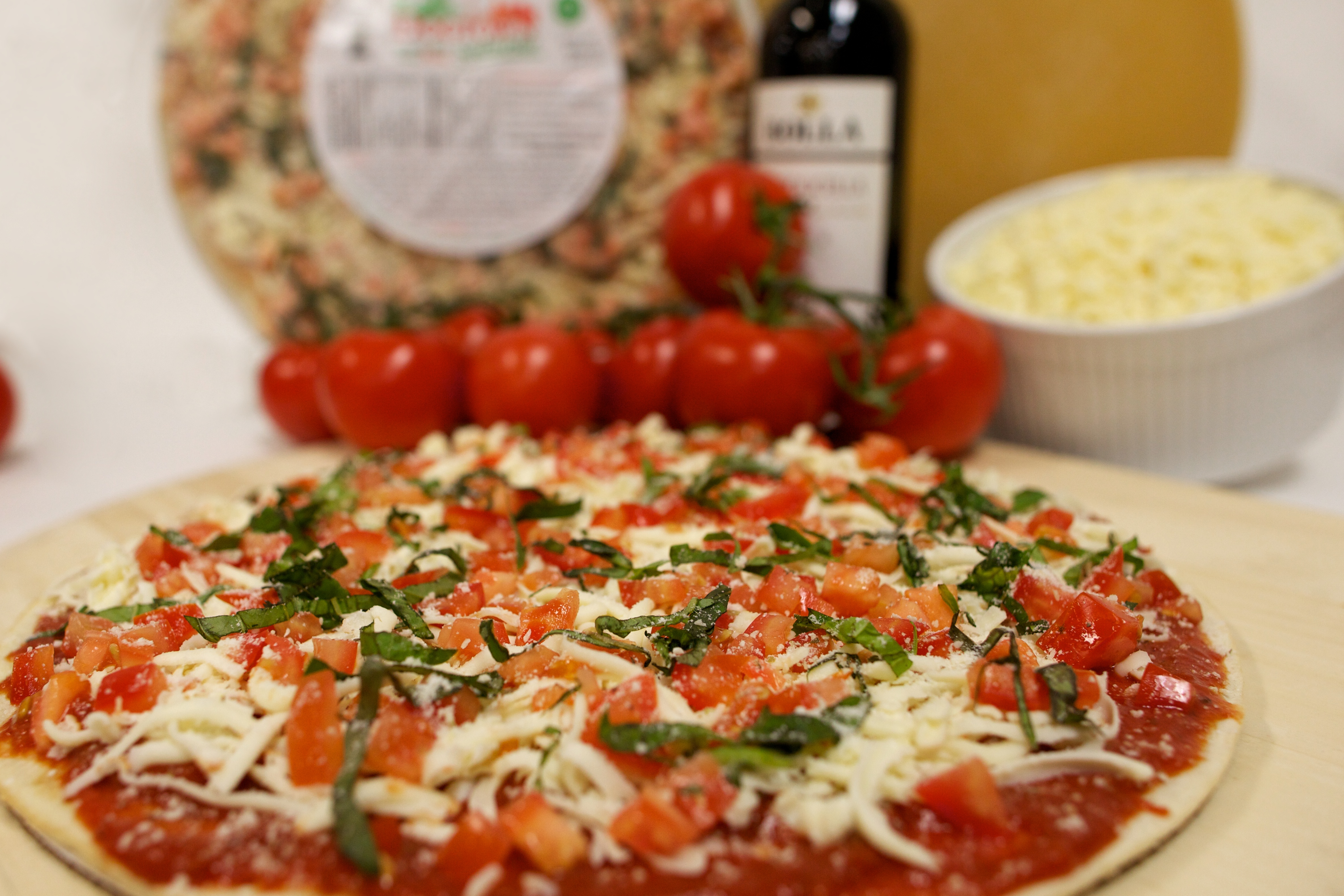 If you've been invited to someone else's party and they give you that vague, "Just bring something to share!", no need to scour Pinterest for Super Bowl game day recipes. The Tomato Basil Garlic Pizza is light, flavorful, and meant to be shared. It makes for a healthier alternative to heavier game day snacks without skipping out on the flavor or the indulgence. If someone dares to bring celery, knock the tray out of their hands because you got this one, junior.
#3. Cookies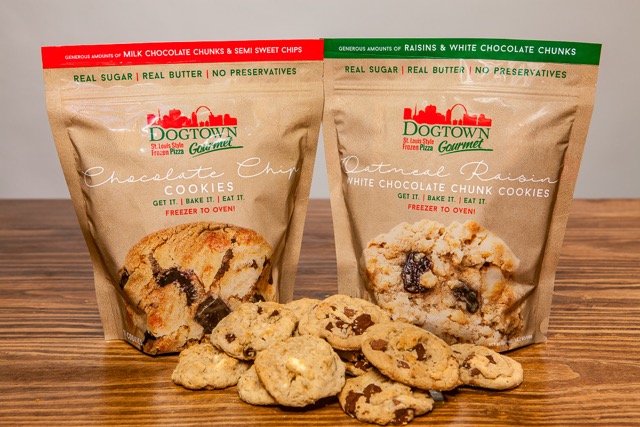 Your Super Bowl party deserves quality and decadent desserts. But who's got time to bake bake? Toss a bag of Chocolate Chunk or Oatmeal Raisin White Chocolate Chunk Frozen Cookies on a sheet pan and presto! You've got an all-natural, homemade batch of piping hot, fresh cookies ready for the whole crowd to gobble down.
#4. A Pre-Heated Oven or Grill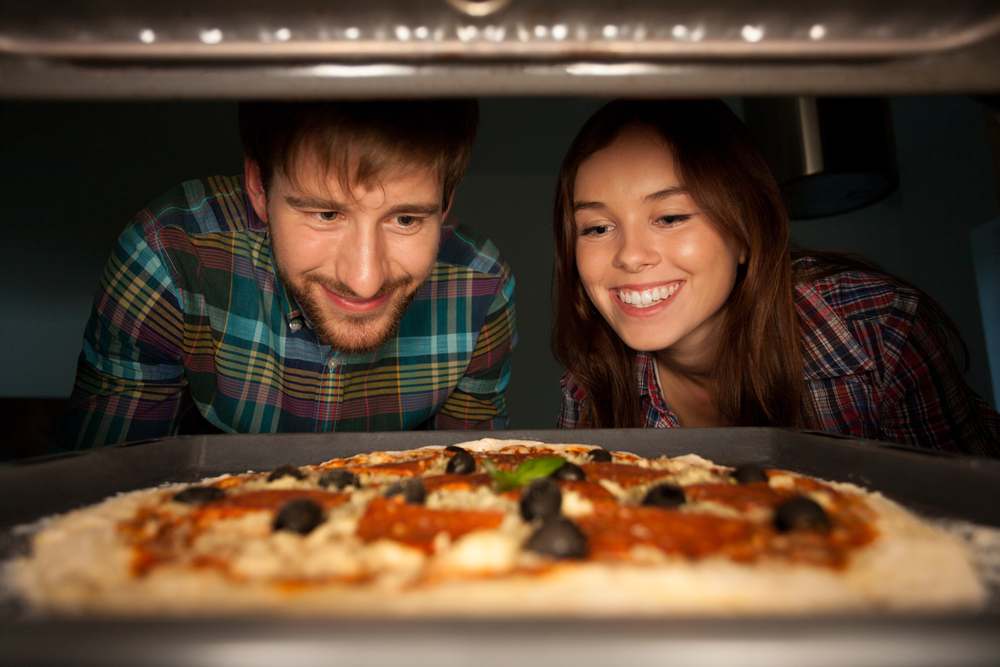 No duh, right? But a pre-heated oven is pretty essential to all of the aforementioned essentials. Dogtown Pizza products require baking at 425°, so it's best to start heating up that oven ASAP on game day. If you're headed out to a Super Bowl Party, text your host to start the oven right before you leave your house. That way all you have to do is pop in your pizza and/or cookies when you get there, and the snacks will be ready to go in as little as 10 minutes. If grilling in the cold is more your thing, throw your frozen pizza on the grill for good measure, too! Check out our tutorial for how to grill DTP as well as our tips for what NOT to do with DTP when cooking. Perfectly crispy crusts and bubbly cheese are on your game day horizon.
---
Dogtown Pizza has your Super Bowl party essentials covered. From all the frozen pizza you and your party guests can eat to fresh batches of cookies that can be easily popped into the oven, no Super Bowl Party is complete without DTP. Plus you won't have to wait on a pizza delivery guy. Get yours where ever Dogtown Pizza products are sold!