Why Dogtown Frozen Pizza is Better Than STL Pizza Delivery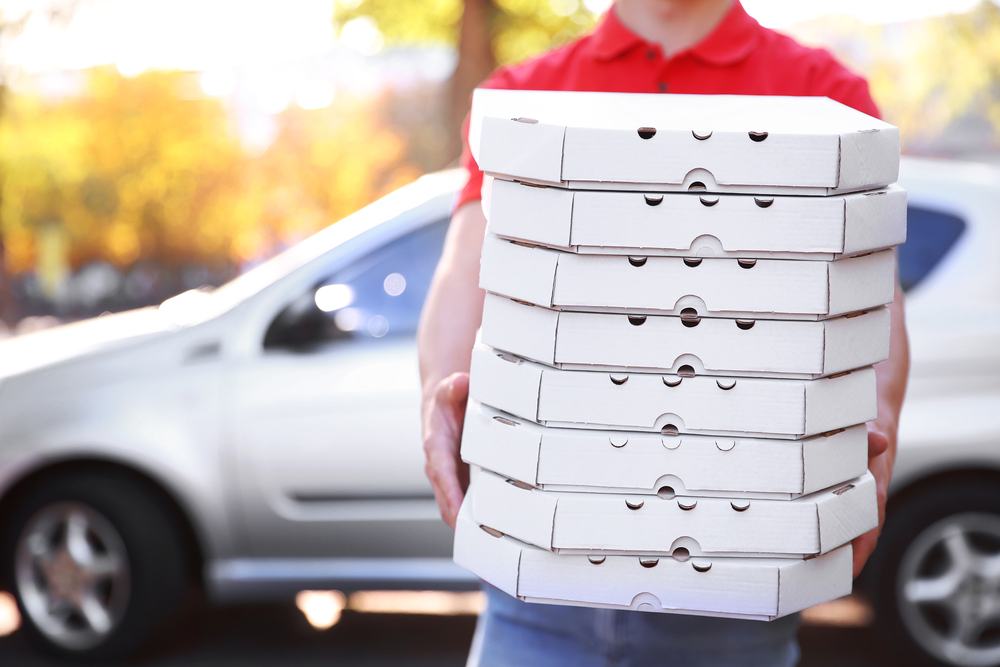 We've all faced this scenario: you've had a long, grueling day at work. You sit in rush hour traffic for 45 minutes only to come home, starving, and realize that the last thing you want to do is spend the next hour making dinner. Suddenly, the reliable deliciousness of pizza comes to mind. And you can get it delivered? Sold. You make the call or fill out the form on the website/app and—30 minutes and $20 later—the pizza delivery guy shows up, pie in hand. But what if we told you there's an even better solution? It's true—and we're here to show you exactly why Dogtown Frozen Pizza is infinitely better than STL pizza delivery.
It's Convenient
Dinner is as easy as swinging by the grocery store on your way home from work. Dogtown Frozen Pizza is sold in all major grocery stores all throughout the St. Louis metro area (including Wal-Mart, Target and Walgreens), so you're sure to find the exact variety you want no matter where you live in STL. Even better? Pick one up during your next grocery store trip and keep it on hand for those nights you simply don't want to cook.
Now all you have to do is wait for the oven to heat up, pop that sucker in, and let it cook for 10 minutes. During that time you can go take the dog out, change into sweatpants, feed your goldfish, call your mom—you do you. Dinner will be waiting for you before you know it.
It's Budget-Friendly
DTP prides itself on not only being taste bud-friendly but wallet-friendly, too! For example, you can get two Dogtown Frozen Pizzas in multiple, tantalizing varieties for the price of one large 3-topping pizza from Pizza Hut. Also, there's no one trying to tempt you to buy cheesy bread sticks you KNOW you don't need. When it's all said and done, you could be spending upwards of $20 on a single pizza—plus tip. Did we mention DTP is always on sale?
It's Fresh & Local (And Damn Tasty)
When it comes down to it, the ultimate reason why Dogtown Frozen Pizza is better than STL pizza delivery is because you can't get a fresher, more local, tastier pizza than Dogtown Pizza. Yes, it's frozen. But with fresh, locally-sourced ingredients like ours, you have to use an ultra-sophisticated flash freezing process to lock in that freshness for optimal taste and quality. With Dogtown Pizza, you know exactly where the crust, sauce, meats, cheese, and veggies are coming from—not some sweaty fast-food pizza chain kitchen where the ingredients are transported in from across the country. With a local pizza like ours, you can also feel a little hometown STL pride knowing that the rest of the world is seriously missing out on a St. Louis-style pizza as delicious as this.
Convinced Yet? Get 'Em On Sale!
Another reason DTP is better than STL pizza delivery? Sales! As we mentioned, we like to reward our loyal customers with frequent sales at various stores across St. Louis. Keep an eye on our Facebook page for sales updates. And be sure pick up a Pepperoni Pepperoncini Limited Edition Pizza before they're all gone!