5 Simple Reasons Why the St. Louis Food Scene is Killin' It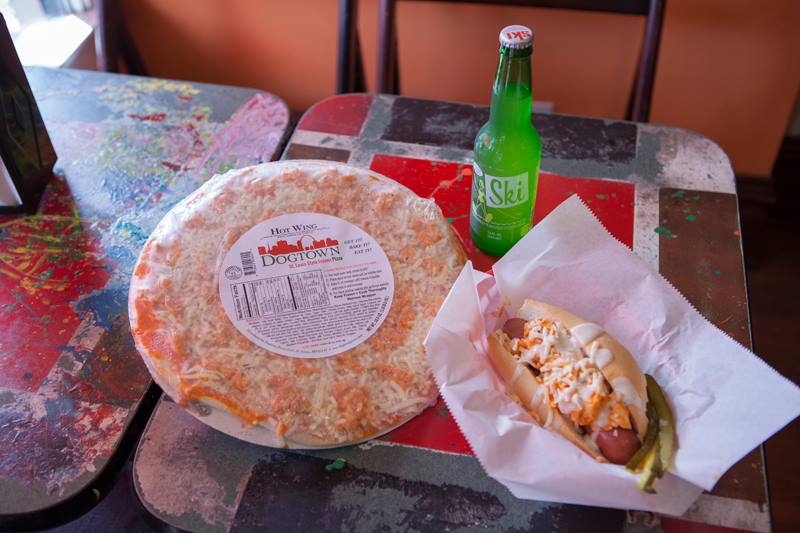 The St. Louis food scene has come a long way. It seems as if a new, exciting restaurant is opening up every month, talented chefs all across the city are using their skills to develop fascinating (and palate-tingling) dishes, businesses are collaborating in ways they never have before, and our local beer scene is taking the nation by storm. It's official: the St. Louis food scene (and perhaps the Midwest in general) has entered into an unprecedented era of gastronomic excellence. But how did it happen? And why? Here we take a look at the driving forces that have brought the St. Louis food scene to this point.
1. Visionary Talents
This resurgence in the St. Louis food scene can be attributed to any number of things. Primarily, we have visionary chefs who all contribute to the food culture of the city in unique ways. St. Louis is home to a number of James Beard award-winning and critically acclaimed chefs like Gerard Craft, Dave Bailey, Kevin Nashan, and so many others who see St. Louis as fertile ground for an innovative food scene. And boy, are they bringing it!
2. The Midwest is Evolving
Contrary to popular thought, Midwesterners crave quality dining experiences where they can enjoy exciting dishes, locally-sourced ingredients and home-town pride. It's the perfect combination of our Midwestern authenticity and our willingness to try new things. As the Gateway to the West, it should be no surprise that St. Louis is on the forefront of this culinary exploration.
3. Unique Dining Opportunities
As we continue to evolve, the dining experience itself has evolved. Whether it's the explosive popularity of food trucks, the tease of a pop-up restaurant, or the chance to try inventive food and drink in captivating environments, St. Louis has plenty of options to choose from and explore. You see this especially as chefs flex their creative muscles and continuously bring something new to the table.
4. Local Emphasis
The return to using locally-sourced and seasonal ingredients is most definitely a national phenomenon, but St. Louis especially has embraced this movement in its food scene. You see this in the emergence of downtown rooftop farms. You see it in restaurants that grow ingredients in their own gardens and choose to buy their products from regional artisans. And you even see it in a local frozen pizza company (ahem) that uses meats from regional farmers and crusts from a neighborhood bakery. The local movement in STL is thriving and it is reflected in the quality of the food and the dining experience.
5. St. Louis is a Community
Perhaps the root cause of all of this is the fact that St. Louis is a proud community that seeks to support the people who strive to make STL the exciting and flourishing place that it is. This community focus has led to amazing collaborations between chefs, restaurants, bakeries, breweries and the like. Bloggers spread the word. Businesses share the love on social media. The rest of the country is taking notice. And it's all part of an altruistic effort that seeks to make St. Louis and the lives of people who live here better. Kinda makes you proud, doesn't it?
Tell us in the comments below—what's your favorite things about the St. Louis food scene?