Taste & See: Surrounded By Awesomeness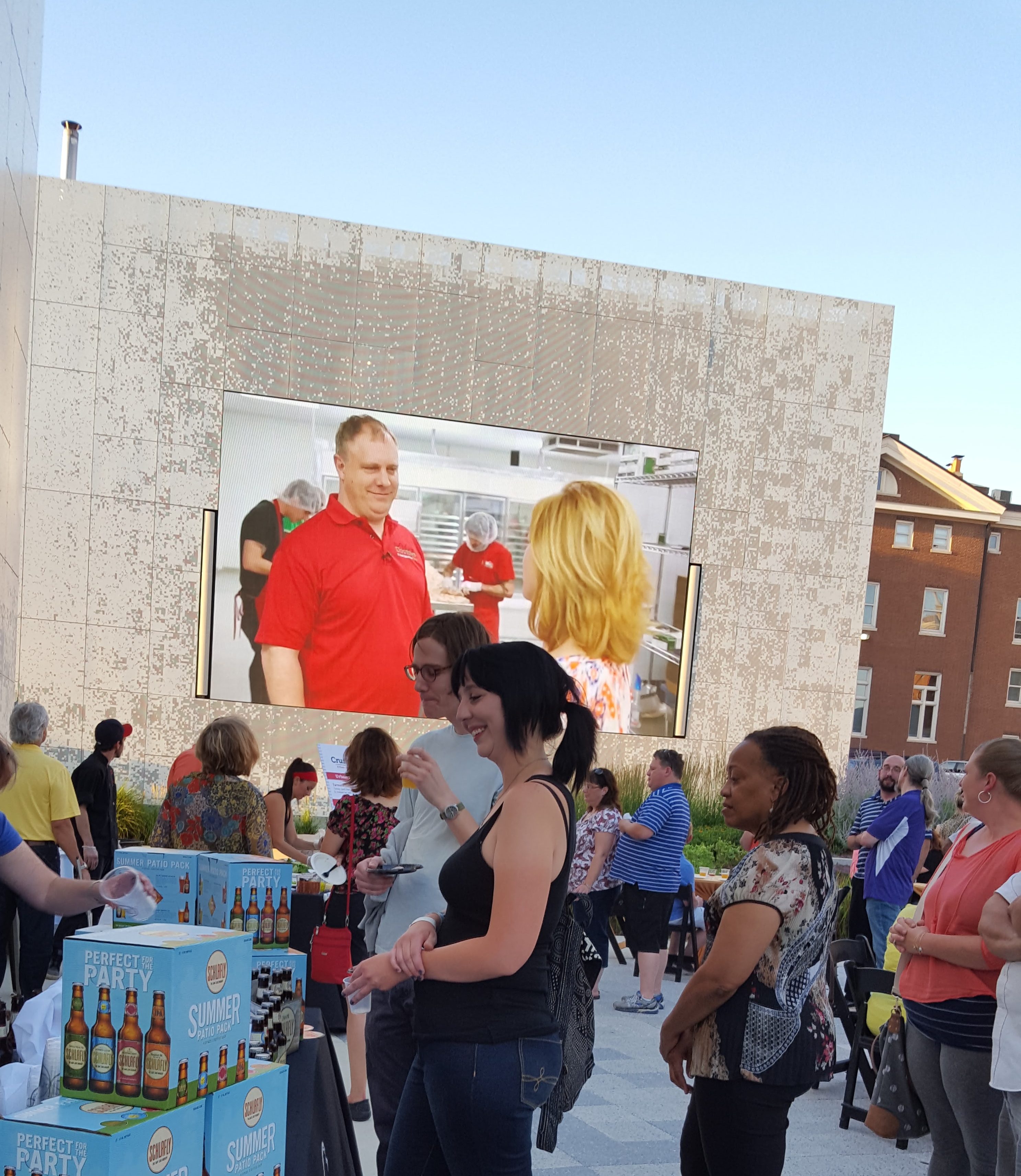 Dogtown Pizza had the pleasure of being present at the Feast TV Taste & See: Pizza | Beer event this past weekend. About 300 people came out to the Public Media Commons in Midtown to enjoy the very best in food and beer that the region has to offer. So naturally we were there! All hyperbole aside, Taste & See was a great event to be apart of and we were honored to be featured alongside so many other awesome local businesses.
Here's What Went Down at Feast TV Taste & See
Hundreds of St. Louisans came out for a breezy summer evening of yummy pizza, calzones, and local brews from a whole host of amazing vendors like Urban Chestnut, Earthbound beer, Cielo Restaurant, Sauce on the Side, Truffles Butchery, and so many more. Every establishment had a spot at the Commons, where there were demonstrations, activities, and samplings of all the delicious food and drink that was there.
Check out our photos and video from the evening!
[vc_images_carousel images="8936,8935,8939,8943,8942,8941,8940,8938,8937″ img_size="433×460″]
Feast TV even presented a great video that night about who we are and what we do followed by a live interview with DTP head honcho Rick Schaper. We were really excited to show the crowd where the magic happens, showcase our pizza-making process, and tell our story. In fact, every establishment present had a similar video—it was truly inspiring to see other local businesses in the St. Louis region tell their stories of how they're elevating the food scene here in the city. Plus, we got to sample a variety of delicious food and beer, which is never a bad deal!
See You Next Year!
Overall, the event was more than successful. The Commons was filled to the brim with people, and everyone loved the food, interviews and videos. We hope we get invited back next year!