The Best Parks in St. Louis for Your Pizza Picnic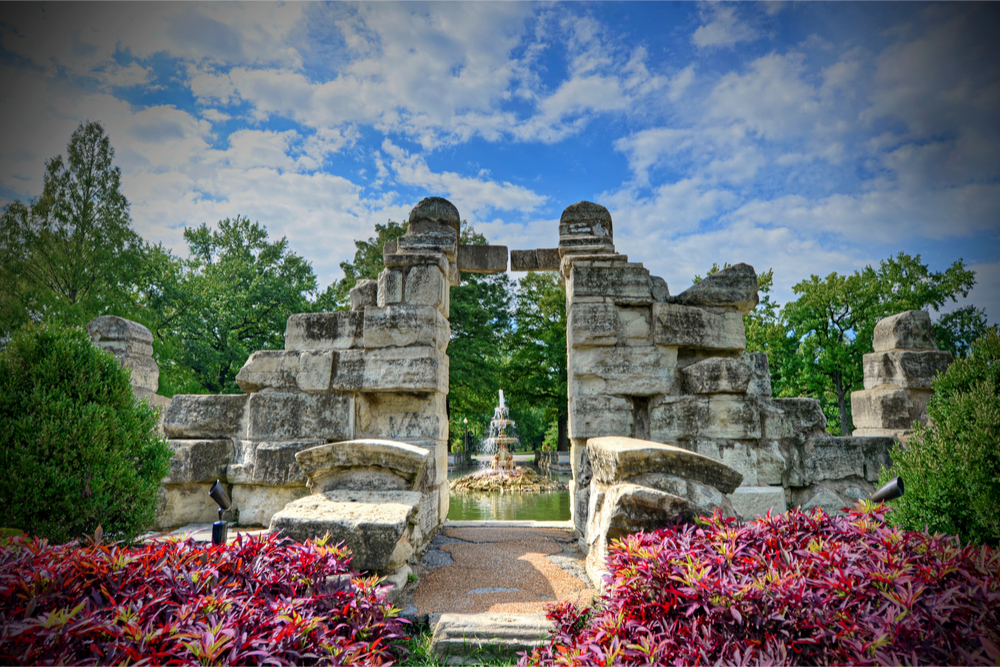 Summer is the best time to visit some of the beautiful parks in St. Louis. We recommend making a day-trip and packing a picnic featuring some delicious Dogtown Pizza and cookies. These local destinations will not disappoint! Here is a list of our favorite St. Louis parks to visit this time of year.
Forest Park
Our first cool, local retreat is Forest Park. Forest Park covers 1371 acres of urban space and is home to The Muny historical outdoor theater and the St Louis Art Museum. We suggest taking one of our Tomato Basil Garlic Pizzas, finding a nice spot to relax with your family, and enjoy your pizza before wandering around and taking in the attractions that this gorgeous urban park has to offer.
Tower Grove Park
Bordering the Missouri Botanical Garden, Tower Grove Park (pictured at the top of this post) has 11 different pavilions for gatherings, a multitude of walking paths, open fields, and stunning greenery. We recommend adding a Dogtown Deluxe Pizza to your picnic. This pizza is covered in plump mushrooms, sweet yellow onion, Italian salsiccia and crispy bacon; it's the perfect pizza to eat before spending an afternoon at the Botanical Garden.
Local tip: If you're walking around on a Wednesday evening, you can hear music during the free summer concert series!
Clifton Park
Nestled in the mostly residential Clifton Heights neighborhood, Clifton Park is a charming urban park. Spend the day looking at the unique architecture of the homes or admire the New England-style red brick that has been laid on several of the roads. There's also a playground and an elegant pond, where you can see geese and ducks during the warmer seasons.
This is a great park to take little ones to because it boasts such a wonderful playground. Bring our crowd-pleasing Cheese pizza with you and a few bottles of water to keep everybody hydrated. If you've found other cheese pizzas boring, you owe it to yourself to try a Dogtown Cheese Pizza. It's a simple pizza that is brought to the next level by our quality ingredients: St Louis-style thin cracker crust, distinctly Dogtown sauce, and our original 3-cheese blend that's creamy,  tangy, and never stringy.
Shaw Park
Across the street from the Clayton Business District, Shaw Park opens their community pool during the summer and a skating rink in the winter. Grassy plains are peppered with leafy trees; it's the ideal place for a game of soccer or flag football. Get a group of friends together, organize a game and finish off the day with a Dogtown Hot Wing pizza. This is a Dogtown favorite and an excellent match for anyone who likes a little heat on their pizza.
What are your favorite St. Louis parks to visit this time of year? Have you tried adding Dogtown pizza to your picnic before?