4 Awesome Adult Birthday Party Themes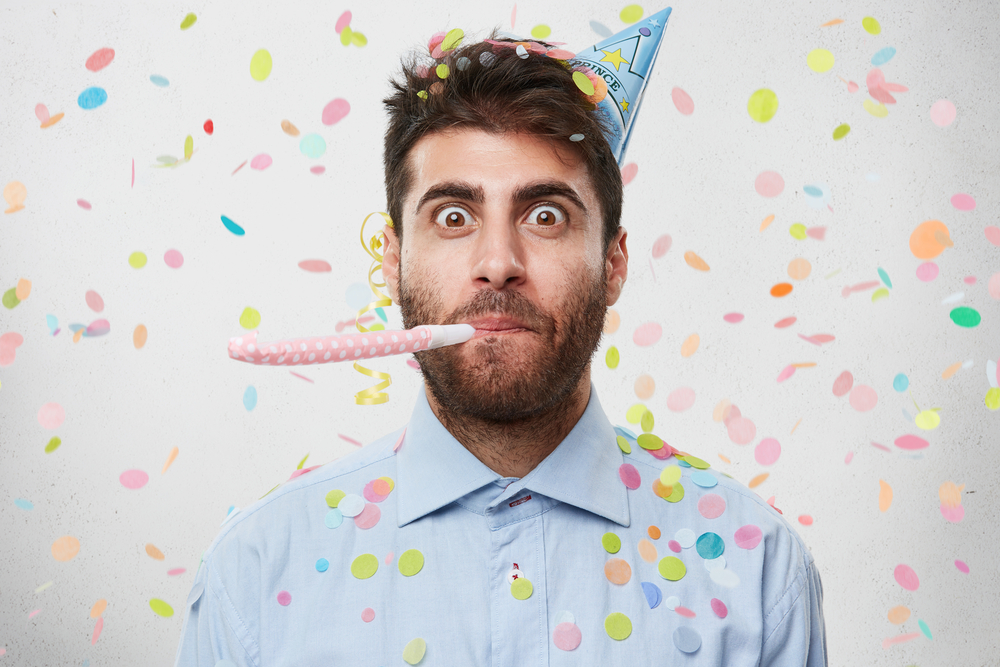 When it's time to celebrate another birthday, it's easy to get envious of the under-10 set: they get superheroes and pirates and unicorns. It's not fair! But wait—whoever said themed birthday parties had to stop being a thing just because your last themed birthday was when you turned 21? Here at Dogtown Pizza, we started talking about birthday party themes and these are the 4 we want to see make a comeback for adult birthday parties!
Get the Party Going with These Throwback Adult Birthday Party Themes
1. Tiki Party
If you've never been to a tiki party, just picture a tropical vacation made mostly of kitsch! Think tropical prints, grilled shish kababs, chips and salsa, cheap luau decorations—and you're about halfway there. The other half of the secret to a good tiki party is rum drinks with lots of fruit for garnish: mai tais are mandatory, along with any other fruity rum drinks you can mix ahead to serve a crowd (just don't forget the tiny paper umbrellas and pineapple slices). Start with dancing, then add a limbo contest as the night goes on!
2. Murder Mystery Party
Lots of 90s sitcoms used the murder mystery party episode to add excitement and novelty, and it can work the same way with your friends! Before the party, each guest will be assigned a character to dress up as and play during the party. Yes, this means you'll have to work out the mystery and characters ahead of time, but don't worry—you can find resources online to create your own murder mystery party or download something that's already ready to go. (If that still sounds too intimidating, just play Clue!)
3. Pizza Party!
This childhood favorite is all grown up—or not: you decide! Keep it classic with pepperoni and sausage, listen to some tunes and watch a movie. If you want to make this birthday party theme a little more adult, try pairing our delicious Dogtown Tomato Basil Garlic Pizza with a bottle of sparkling rosé or try our Dogtown Bacon Bacon Pizza with a complex, malty milk stout. For entertainment, we still recommend watching a movie, since there's no improvement necessary to that part of the classic pizza party!
4. Pot Luck—Except It's All Cake
If the cake is your favorite part of turning another year older, tell your guests to skip the gifts and bring their favorite cake instead! Whether they choose to contribute with a secret family recipe or the specialty red velvet from a local bakery, your friends will have fun tasting them all. You could make this a contest if you want to, but we think that has the potential to ruin a good and pure idea: just some friends getting together and eating way too much cake! (Marie Antoinette wigs are not included, but highly recommended.)
What's the best themed birthday party you've ever been to? What's a birthday party theme you were tempted to steal from the kids (and did you do it)? Let us know in the comments!