Dogtown Frozen Pizza: A Cut Above the Rest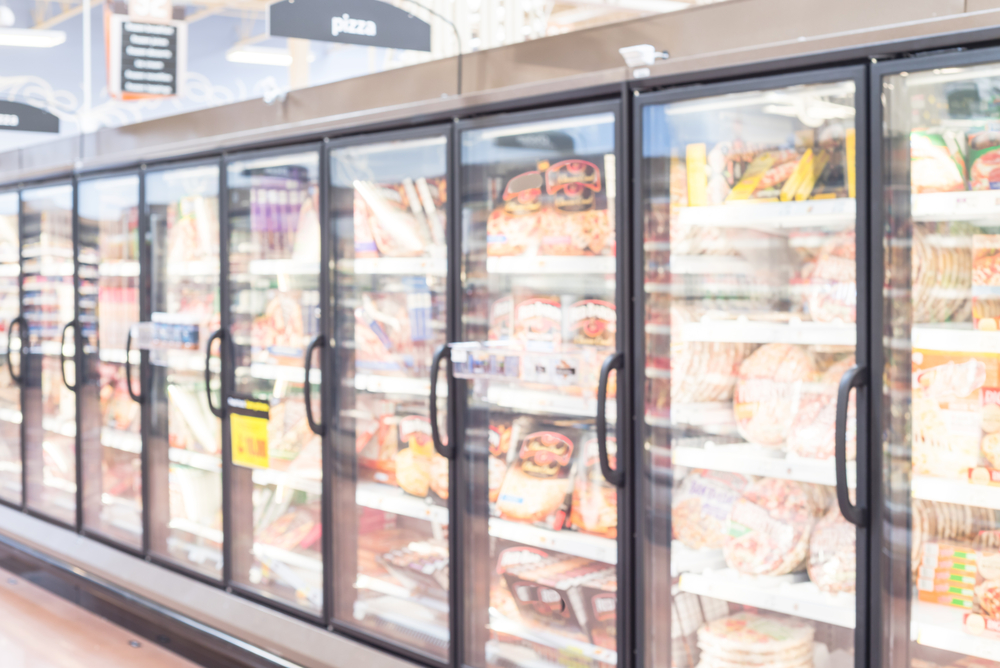 When you go to the grocery store, there are easily dozens of different frozen pizza options available—and that's before you even get into the different types of pizzas! We know you always pick up a Dogtown St Louis-Style pie, but we wanted to look at what makes us different from all those other guys, just in case your pizza-eyes started to wander. Read on to find out why Dogtown is the best frozen pizza option for you and your family!
Let's Talk Frozen Pizza Basics

What makes a pizza, a pizza? Crust, sauce and cheese are the basis of every pizza. Dogtown puts the same care into these three ingredients that we put into the rest of our ingredients. That extra attention to detail is what sets Dogtown apart, and that's why all our pizzas use the same crust and cheese combination—why switch it up when what we're doing is perfect?
All Natural Crust, Delivered Fresh
That cracker-thin crust that elevates our pizzas from "good" to "St Louis-style good" is made by bakers at the Dogtown Pizza Bakery and Crust and Plant and delivered to us fresh every day. It's substantial enough to allow us to pile all our delicious ingredients from edge to edge and easily bakes to a crisp golden brown. Remember to cut it in squares, not triangles, as the final step to baking up your Dogtown St Louis-style pizza at home.
Our Secret 3-Cheese Blend
Creamy and tangy, our secret 3-cheese blend is perfectly melty and string-free. The secret ingredient is mozzarella, which elevates all our pizzas from that unmistakable St Louis-style to Dogtown St Louis-style. Try our delicious cheese pizza to really get a taste for what we are talking about!
Unique Sauces
We take pride in our delicious diverse sauces here at Dogtown Pizza. We want the best for you and your pizza. Our tomato sauce is exclusive to us and you cannot get it anywhere else! If you want to break down your pizza barriers try out our Dogtown Hot Wing Pizza with spicy wing sauce!
Meat From Local, Family-Owned Businesses
We take pride in using only the best meats: guilt-free and ethically-sourced, our pork is veggie-fed and antibiotic-free. We work with local farmers and family-owned businesses to make sure we're consistently using meats we can be proud of. No mystery here, we love our meats!
To get a good taste of our meat, try Dogtown's 4 Meat Pizza, with salsiccia, pepperoni, hickory-smoked bacon and ham; or Dogtown's Deluxe, with mushrooms, yellow onions, salsiccia and crispy cooked bacon.
All Natural, Hand-Chopped Veggies
Crisp and full of flavor, our tomatoes are picked at the peak of freshness and delivered straight to Dogtown, where we chop them by hand and add them to our pizzas. Never canned, not frozen until they're part of our pizzas, Dogtown believes veggies can taste great, you just have to treat them right, and not let them stick around for too long.
For the best, most flavorful veggie experience, try Dogtown's Veggie Pizza, with mushrooms, red onions and bell peppers; or Dogtown's Tomato Basil Garlic pizza, with red ripened tomatoes, fragrant basil and garlic that are hand chopped right before going on your pizza.
Tell us about how you discovered Dogtown Pizza. What made you choose Dogtown that very first time? Why did you pick us over all the others? Let is know in the comments!