6 Mouthwatering Facts About The Hot Wing Pizza (Happy 10th Birthday HWP!)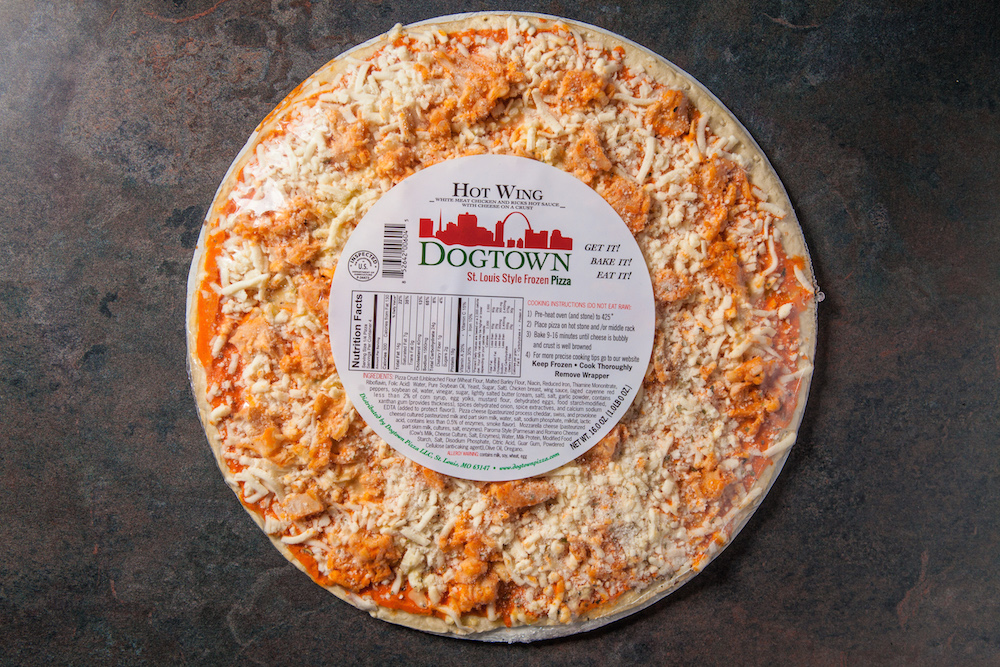 Our beloved Hot Wing Pizza turns 10 this month! Kids grow up so fast, don't they? *sniff* We can't believe that we've had a full decade of making and sharing this pizza with St. Louis. To celebrate the 10th birthday of everyone's favorite delectably spicy pizza, we're revealing a few mouthwatering facts about it. Read on to get the full scoop!
1. The Hot Wing Pizza shares a birthday with Dogtown Pizza founder Rick Schaper.
Happy Birthday, Rick!
2. The Hot Wing Pizza has been proven to make people instantly happier upon eating it.
Don't believe us? Eat one right now and we dare you to say that you don't feel jollier with a belly full of pizza AND hot wings.
3. The creation of the Hot Wing Pizza was a happy accident.
The Schapers were hosting a particularly exciting pizza party for their friends when they ran out of pizza sauce. Rick, ever resourceful, discovered hot sauce and leftover chicken in the fridge. Rick's friend Michael Collins enthusiastically suggested to throw it all on there. So they did. And lo— the Hot Wing Pizza was born. And it was delicious.
4. Our Dogtown Pizza Makers hand make over 2,000 Hot Wing Pizzas every week.
St. Louis likes it hot!
5. This pizza, while spicy, isn't mouth-melting hot for one reason: the cracker-like crust.
Experts recommend eating spicy food with crackers so that the heat doesn't overpower you. Why? Because chewing on a cracker-like texture preoccupies your brain and keeps you from focusing on how much pain you're in. Hot wings and St. Louis-style pizza: a match made in spicy heaven, no?
6. One time, we combined the Hot Wing Pizza with a Hotdog.
…and it was fantastic. Back in 2015, we teamed up with Steve's Hot Dogs on The Hill for a combo of epic proportions. Using one of Steve's signature juicy hotdogs, we piled high our DTP blend of cheese, hot sauce, and shredded chicken for a melt-in-your-mouth flavor explosion. Our taste buds will never forget you, Hot Wing Pizza Dog.
Happy Birthday, Hot Wing Pizza!
Happy BIRTHDAY, Hot Wing Pizzaaaaaa—HAPPY BIRTHDAY TO YOU!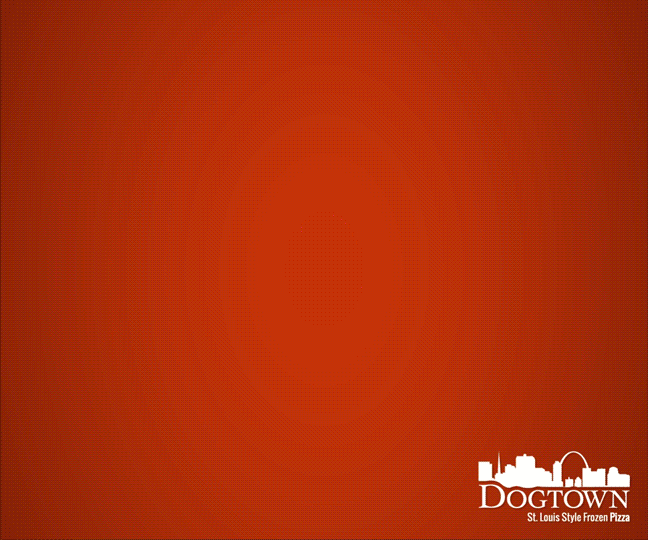 While we'll be over here at Dogtown Pizza HQ throwing a pizza party in honor of the HWP, you too can celebrate this momentous occasion by picking up a couple pies of your own at your local grocery store. It's what the Hot Wing Pizza would want. Happy eating!