Our Favorite Wine and Pizza Pairings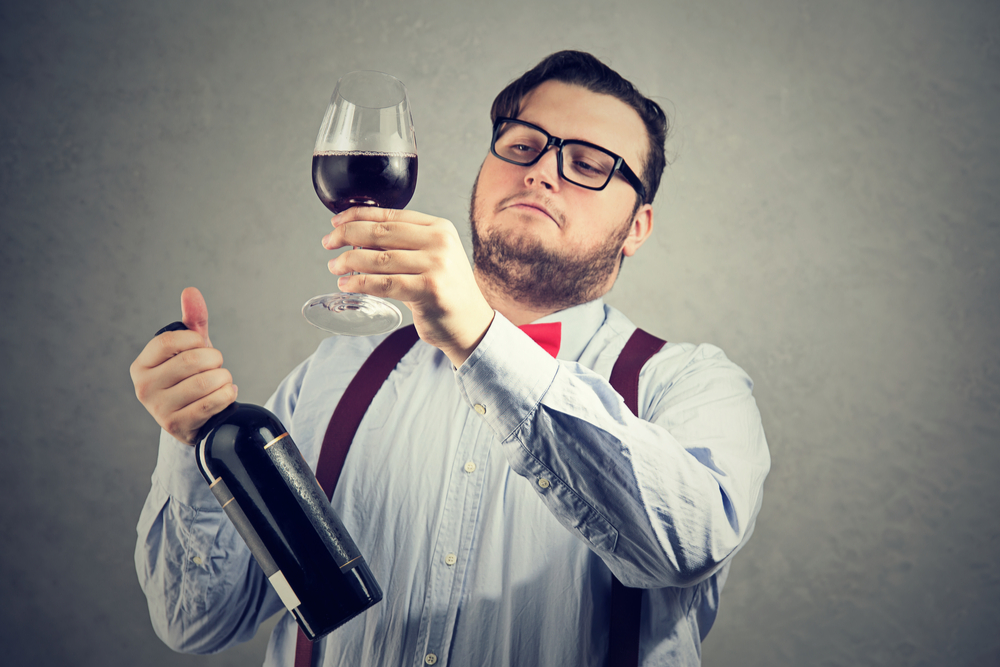 If you've been on our site for very long, you'll know that here at Dogtown we've never exactly been shy about our appreciation for a good local St. Louis beer and Dogtown Pizza pairing, but we like other things too (we're complex!). Recently, we were given the opportunity to expand our pallets by trading out our usual local beers with some wine from local wineries (check out our list below) and we were very impressed with the results.
Find the Perfect St. Louis-Style Wine and Pizza Pairing
Tomato Basil Garlic + Chardonnay
We've mentioned before how our Tomato Basil Garlic pizza pairs perfectly with a sparkling rosé or hard cider—and that's still a great idea, give it a try!—but if you want something a little less sweet, try it with a crisp, dry chardonnay. The savory combination of red-ripened tomatoes, fragrant basil and freshly minced garlic with this dry white wine is so refreshing (and our TBG is all-natural!).
Pepperoni + Merlot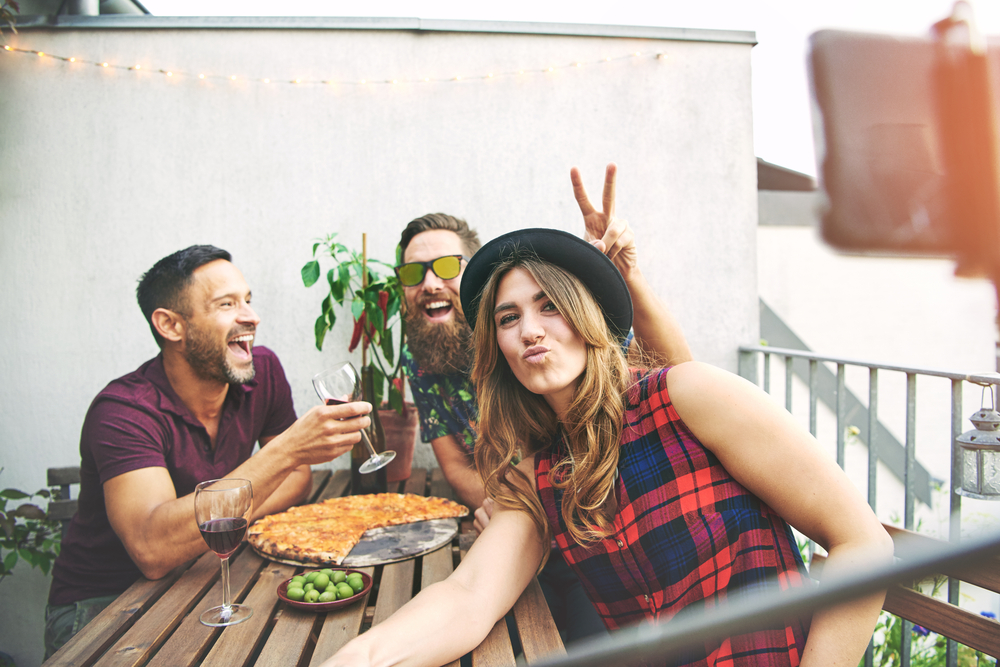 Our rich, meaty pepperoni pizza needs a dry, intense wine to balance the flavors without getting lost. That's why we enjoyed pairing it with Merlot the most. Smooth, soft and easier to drink than most dry wines, but still able to hold its own when set against our ooey gooey cheese, perfectly seasoned sauce and meaty Hormel pepperoni.
Bacon Bacon + Mimosas
Quick mimosa recipe: 1 part citrus juice (usually orange, but we really preferred the orange-pineapple version we tried), 2 parts champagne or prosecco. Pour this into a tall fluted glass and add 2 oz Triple Sec if you're feeling fancy.
The best pizza to pair with this brunch wine cocktail is, of course, our Bacon Bacon pizza covered in huge, juicy chunks of our home-cooked, hand-torn bacon—try cracking a few eggs on top before baking, set it on the table beside some fresh fruit salad and brunch is served (avocado toast not included, but encouraged).
Deluxe Pizza + Red Blend
Piled high with mushrooms, yellow onion, Italian Salsicca, and crispy bacon, our Deluxe pizza is the perfect easy to eat combination of veggies and meat, so it's best paired with a red blend wine that's the perfect middle road between sweet and dry. You can try it with a classic Bordeaux blend to get the same experience we had, but really any wine described as a red blend will work perfectly.
Veggie + Sauvignon Blanc
Like chardonnay, sauvignon blanc can range from crisp and dry to a sweet dessert wine. For pairing with our Veggie pizza loaded with mushrooms, red onion, and bell peppers, we preferred it on the dry side but others might enjoy contrasting the savory notes of our pizza with a sweeter option—you do you!
Local St. Louis Wineries To Visit
Here is a list of some awesome local STL wineries for you to check out:
Pick up a bottle, snag your favorite Dogtown Pizza, and get ready for a tasty good time!
What's your favorite local winery? What local wine and Dogtown Pizza pairing are you most interested in trying—or will you be sticking with pizza and beer? Let us know in the comments!