National BBQ Month: An Ode to Sweet BBQ Chicken Pizza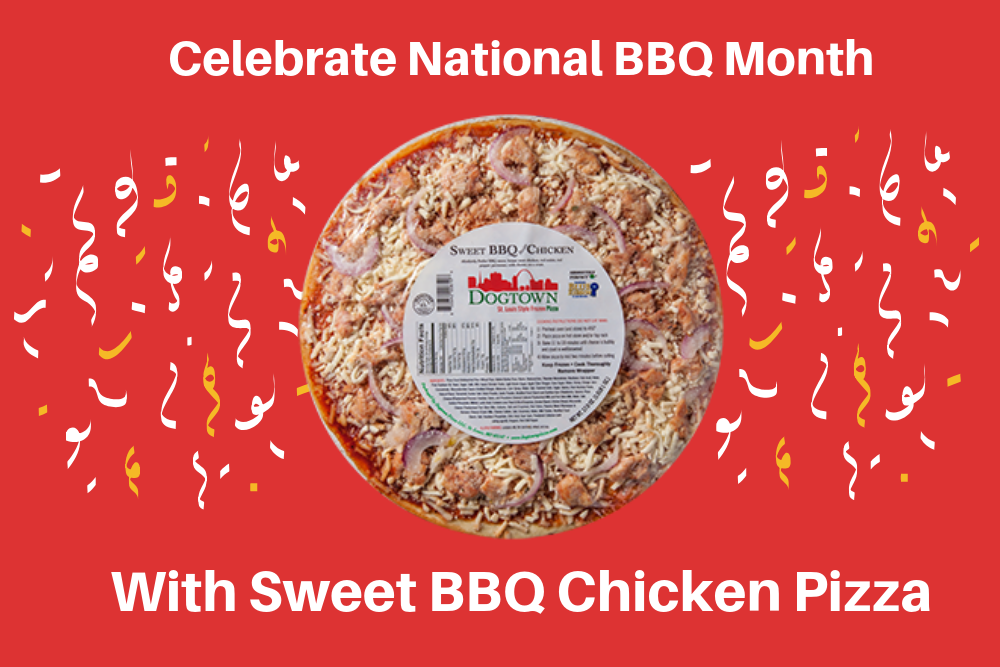 May is National BBQ Month and what better way to celebrate than with a Dogtown Pizza classic like our Sweet BBQ Chicken pizza? While we love all of our pizzas equally, we'd be lying if we didn't admit that we love the Sweet BBQ Chicken pizza just a little bit more equally than the others this time of year. Why do we love it so much? We're so glad you asked!
Celebrating National BBQ Month by Honoring the Sweet BBQ Chicken Pizza
Crust
Starting at the bottom is our distinctly St. Louis-style cracker-thin crust. The dough is delivered to us fresh from our own bakers at the Dogtown Pizza Bakery and Crust Plant. We divide it up into pizza-sized portions and let it proof until it's ready to roll out and top with everything it takes to make pizzas great. This sturdy crust is solid enough to support all your favorite Dogtown toppings while still being delightfully thin and crispy. Make sure you use the traditional party cut to maintain the structural integrity of this local delight!
Sauce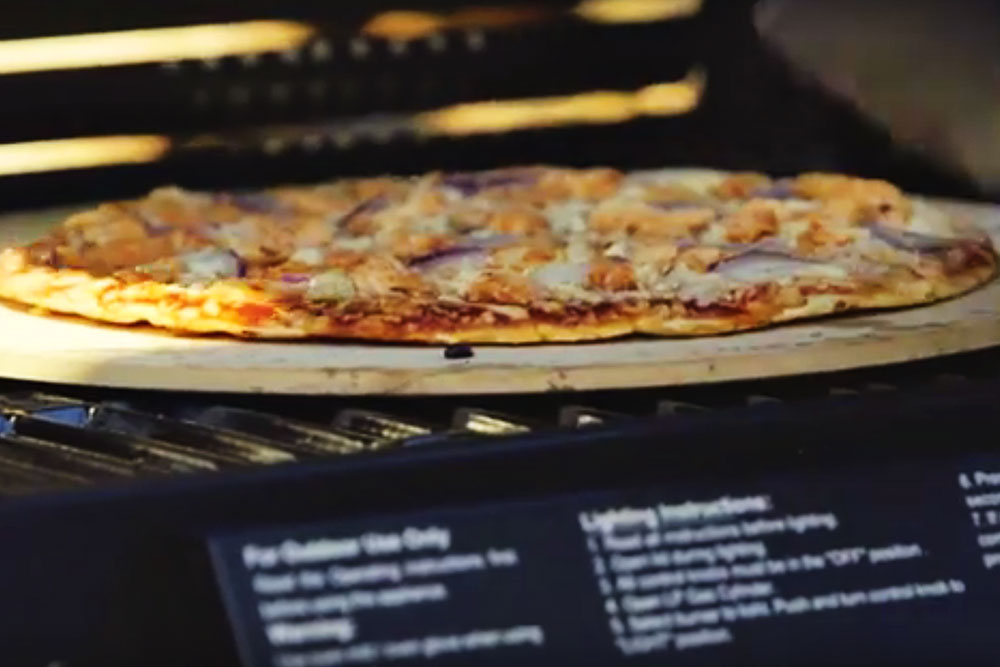 Keep the party going for National BBQ Month with Dogtown's locally made sweet St. Louis-style BBQ sauce! Hickory, molasses, brown sugar and spices, this is a departure from our usual traditional tomato sauce that's made with fresh tomatoes and select spices—but both provide a flavorful counterpoint to the savory toppings. A little freaked out about switching up your traditional pizza sauce? No worries we have plenty of other delicious pizza options for you, but we highly suggest giving this one a go – it is National BBQ Month after all and a little flavor adventure never hurt anyone.
Toppings
Our Sweet BBQ Chicken pizza is piled high with delicious, flavorful all white meat chicken. We're committed to the flavor of our veggies by making sure to choose only the crispest veg that is picked at the peak of freshness. All of our veggies are lovingly added to our pizzas by hand. Never canned, not frozen until we freeze them, these veggies are bursting with flavor and give just the right balance to all our pizzas. The Sweet Chicken BBQ pizza features hand cut red onion and is sprinkled with red pepper parm for an extra kick!
Cheese
You can't make the perfect frozen pizza without the perfect blend of cheese—and our proprietary 3-cheese blend is so perfect, we can't even tell you what's in it! All we can say is it's creamy, tangy, gooey, and never stringy. Mozzarella is what sets it apart from the usual St. Louis blend and make it into something extra special (that's our secret ingredient, by the way, but we think we can trust you with it).
Make It Your Own!
The best thing about our Sweet BBQ Chicken pizza is all the different ways you Dogtown pizza lovers have come up with to customize it for your friends and family. Add bacon? Yes please! Some jalapenos? Oh yeah! Pineapple? Sure, why not! (I mean we're not going to tell you you're wrong, just… know your audience, you know?) Besides piling on some upscale additions, go ahead and bake your pizza on the barbeque grill for some extra smoky flavor—and avoid heating up your kitchen in the summer!
How do you celebrate National BBQ Month? What's your trick to take our Dogtown Sweet BBQ Chicken pizza to the next level? Let us know in the comments!