What are Dogtown Pizza Bits?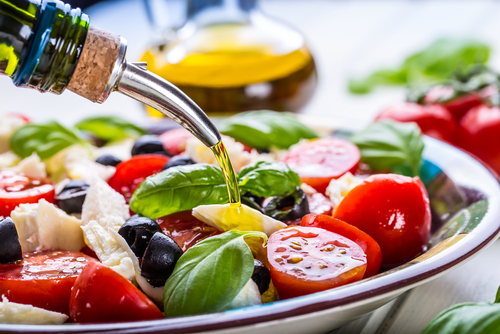 Pizza Bits are two things:
On this website, they are recipes and suggestions about the many creative uses, enhancements and preparation methods for Dogtown Pizza – both before and during the cooking process and as leftovers.
Pizza Bits are actually tiny slices of Dogtown Pizza that can used in a multitude of culinary delights.
How to Make Pizza Bits
Pizza Bits are made from leftover Dogtown Pizza when the pizza is cold and wrapped up from that unforgettable pizza party the night before.
What You Need
 A pizza cutter
1 or more slices of Dogtown Pizza
A desire to indulge in Dogtown Pizza in a new way
A sprinkle of insanity
The Preparation
This assumes you have cut your original freshly-cooked Dogtown Pizza into 16 "square-style" pieces. That's three equal slices in each of both directions. Those perfect, four center squares (which, granted, may be the least likely to be leftover) make the best Pizza Bits. But of course ANY of your leftover slices of the pie will work just fine.
Working one slice at a time, place a cooked, firmly chilled, leftover slice of Dogtown Pizza on a cutting board. Using your pizza cutter and keeping a close eye on the fingers holding said slice, carefully cut the slice into nine little squares. And you're done – enjoy using your Pizza Bits in all sorts of ways.
The Most Basic Use of Your New Pizza Bits
Croutons! You heard us – sprinkle your Pizza Bits over your salad!
A LOT of salads contain normal, boring, "bread chips" called croutons plus cheese and pepperoni – or lots of different meats like chicken and beef crumbles. So it's easy to imagine a Dogtown Pepperoni Pizza tossed as little Bits on any salad. But if your Dogtown Pizza is a Deluxe, Tomato Basil Garlic, Chicken Wing or any other type – you can imagine the delicious compliment that can be made to many delicious salads.