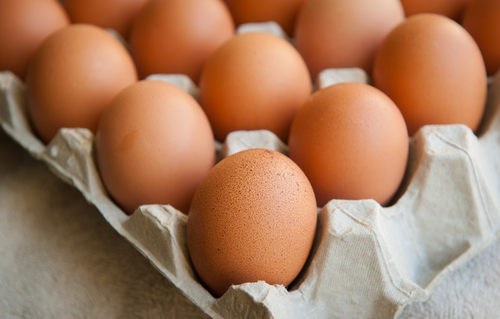 Cold pizza for breakfast? Sure. Pizza with eggs? OK, yeah, a breakfast pizza. Pizza scrambled INTO eggs?
*record player scratches in background*
Yes, we are talking about scrambling your pizza into your favorite breakfast food. No kidding, grab a whisk, here we go.
What You Need
The Prep
Prepare a square or two worth of Dogtown Pizza Bits. Heat up a small skillet and melt a pat of butter. Whisk the eggs in a bowl. When the butter bubbles a bit, pour the egg into the pan and then add the Pizza Bits.
Scramble the eggs as you like and halfway through the scramble, fold in a tablespoon of cheese. Finish the scramble when the eggs are firmed up, but still shiny. Do not over cook or brown the eggs – that's gross.
Plate your scramble, top with a final small sprinkle of cheese, salt, pepper or a dollop of salsa. Fill up your egg hole and enjoy!
Tips
Bacon Bacon seems like the most obvious and best variety, but try mixing it up with Pizza Bits from a Bacon Bacon and a TBG. Variety is the spice of life you know.