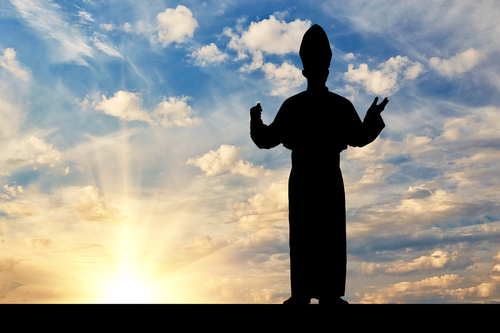 Even the most religious devotee heads back to the well every once in a while to enjoy the tastes of the old country. The Il Papa pizza tastes like a heavenly mouthful of authentic Italian pizza, but with a little St. Louis flavor thrown into the mix. The delectable saltiness of the proscuitto combined with our proprietary cheese blend and the tongue-tantalizing combo of tomatoes, basil, and garlic will not disappoint even the most cynical of skeptics.
What You Need
A Dogtown Pizza Tomato Basilica Garlic (couldn't resist)
10 – 12 thin slices of prosciutto
Olive Oil
The Prep
This is about as easy as it gets. Get the oven ready and prepare to bake or grill your pizza per the label on the pizza. Arrange the prosciutto all over the pizza and bake. Drizzle a little oil on the pizza if needed. Allow to properly rest before cutting. Serve with a blessing.
Tips
If, while baking, black smoke appears, this is not the right pizza for you.
If, while baking, white smoke appears, put out your cigarette and consider quitting. We like you guys, stick around.