Favorite Late-Night Food: St. Louis Edition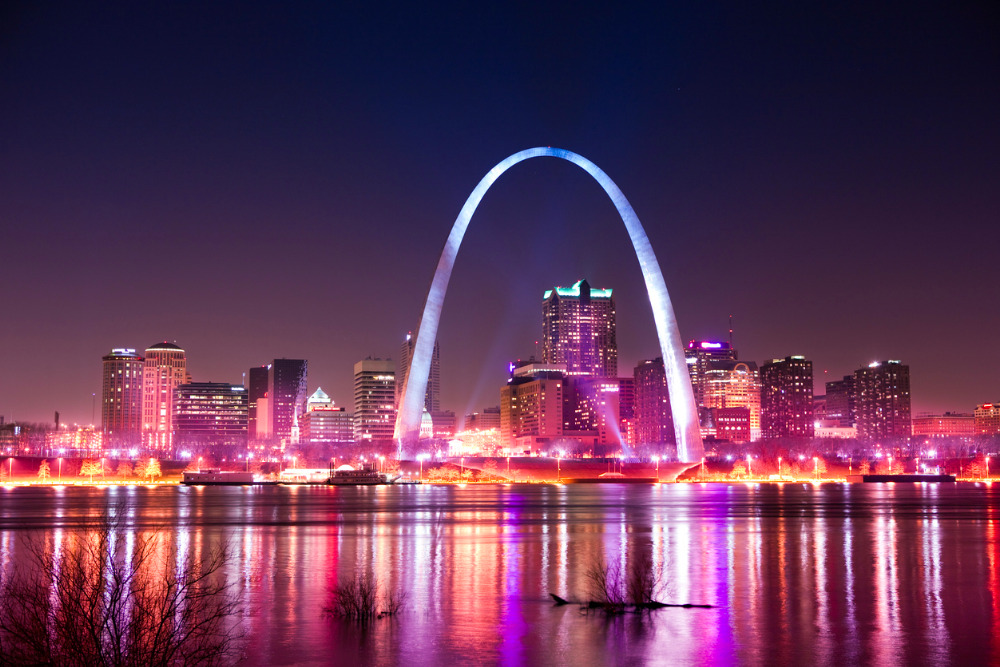 If you're up late and craving some snacks, we suggest going to one of these six St. Louis restaurants for some of our favorite late-night foods!
Our Favorite Late-Night Food Spots in St. Louis
These are great options for date night or a study break or any other reason you might be looking to get fed after 11pm.
The Gramophone
Quick, it's 2am and you want a sandwich—what do you do? If the sandwich you crave is filled with pastrami, caramelized onions, Swiss cheese, and smoky beer mustard, you go to The Gramaphone and get a Smokey the Beer! Our favorite late-night sandwich shop is open until 2:30am Tuesday – Sunday and as 40 sandwiches on the menu, just in case Smokey the Beer isn't exactly what you're looking for (but we're pretty sure it is).
Mangia Italiano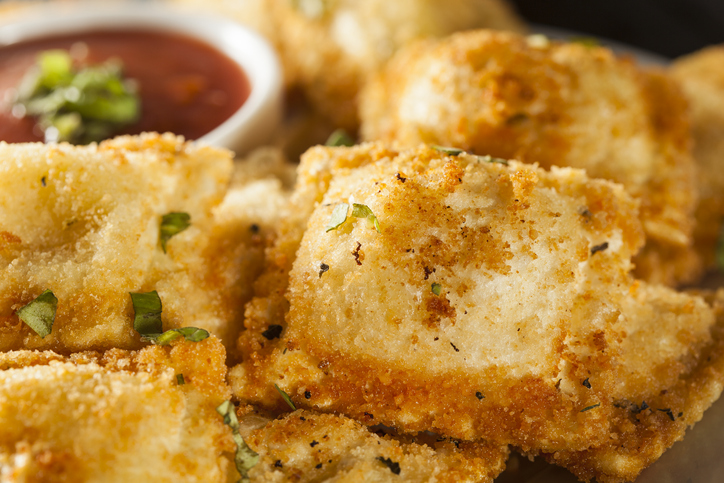 Open until 3am daily and offering an extensive menu of more than 40 appetizers, salads, and pizzas, Mangia Italiano has some of our favorite late-night foods. Our very favorite is a tie between the toasted ravioli and the golden polenta fries served with their signature housemade chipotle aioli.
Three Kings Public House
Open until midnight, Three Kings Public House takes classic St. Louis foods and serves them with a twist. Their version of toasted ravioli is made with spicy Buffalo chicken and served with Sriracha ranch. Notice we have now mentioned toasted ravioli twice; that is because toasted ravioli is a classic STL late-night food and we love it!
Gooseberries
Known mainly for their breakfast and lunch menu, Gooseberries is open from 11pm – 3am on Friday and Saturday nights. If you're feeling like some late-night scratch waffles, this is the place to go. Also, don't sleep on their signature biscuits and gravy with three gravy options: traditional sausage gravy, red-eye gravy made with pan-fried country ham and black coffee, or vegetarian garlic milk gravy.
Eat-Rite Diner
If you haven't seen the Eat-Rite since their major renovation in 2018, it's definitely worth stopping by to check out the new look. But don't worry, they kept their famous slinger on the menu! Sausage, eggs and hash browns, covered in chili, American cheese, and diced onions—late-night eating doesn't get much better than this!
Taste
If you're looking for more upscale eats, you can't go wrong with Taste in the Central West End! One of our favorite places to get craft cocktails and fancy versions of bar food, our favorite thing on the menu are their chicken wings: coated in soy caramel and served with cashew cream. You've likely never had wings like this before!
Bonus Option: Dogtown Pizza
Don't feel like going out? We've got you covered! Obviously, our favorite late-night food that you can make at home is our very own St. Louis-style Dogtown Pizza. Keep some in your freezer and you're only minutes away from a perfect late-night snack to go with any movie marathon or gaming session!
What's your favorite late-night food? What's your favorite St Louis restaurant that's open late? Let us know in the comments!