Cheap St. Louis Date Night Ideas for When You're Beyond Broke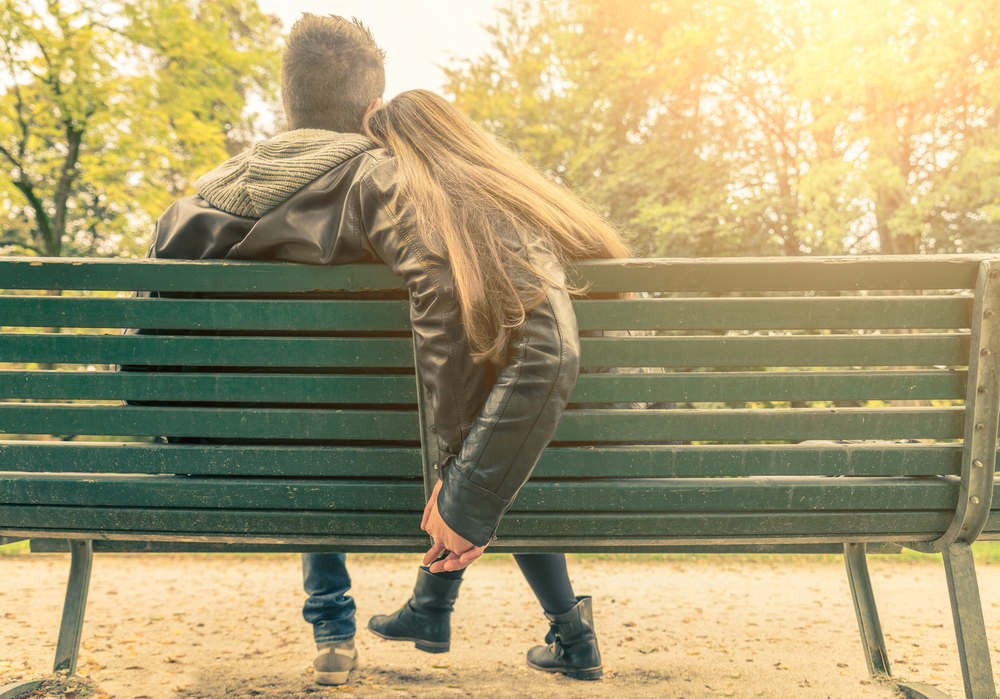 We've all been there at some point in time—the budget is stretched just a bit too thin or you'd like to save a couple of extra pennies this month. So what to do when you want to take that special someone out for a date? Whether you want to treat the love of your life or impress someone new, here are a few cheap St. Louis date night ideas that will impress your date and won't give your wallet a heart attack.
#1. Pizza + Beer Tasting
Wanna be clever and thrifty on date night? If you're both into beer, have a pizza and beer tasting night! Buy a couple of Dogtown Pizza varieties (they go on sale weekly!) and pair them with different beers (you can pick out your own variety pack at Trader Joe's!). Turn down the lights, turn up the sweet tunes and spend dinner testing each other's palates, discussing the complementary flavors you experience, and writing down your thoughts. It's a whole new way to experience pizza and beer. Your date will be so impressed by your initiative, your beer knowledge, and your amazing taste in pizza. And you'll have kept it all under $30.
Not sure which pizza varieties and beer to pair? We took all the guesswork out of it for you at St. Louis Craft Beer Week. Here's a quick refresher:
IPAs = Sweet BBQ Chicken, Tomato Basil Garlic, Veggie
Wheats = Hot Wing Pizza, Deluxe
Ales & Stouts = Anything with cured meats (Bacon Bacon, Sausage, Pepperoni, et al)
Check out more tips for your very own pizza night!
#2. Late Nite Grindhouse at the Moolah Theatre
If you've never been to the Moolah Theatre, now's the time. Surprise your date with a midnight showing of a cult film at the Moolah's Late Nite Grindhouse. Tickets are only $7, parking is free, and the entire experience (from the movie pre-show to the comfy leather couches to the piping hot and ready DTP) will make for a memorable evening. Plus, sign up for the Moolah's email newsletter and get a free popcorn! All that for under $20? How about we take YOU out for a date?
#3. Catch a Friday Night High School Football Game
Sure, the Rams have abandoned us; but tickets were expensive anyway. You can, of course, stick to watching the NFL on Sundays from the comfort of your couch (with a Hot Wing Pizza by your side), but isn't football all about the experience? This is your chance to take your date out and mix it up at a local high school football game! This could be your excuse to visit your alma mater (which is a conversation starter in and of itself) or check out a long-standing rivalry you've always been curious about. Either way, bask in the Friday Night Lights, support the community, and catch some live-action football for under $10 a ticket. And by the time the game's over, head out to reverse happy hour at a wide variety of spots to get drinks on the cheap!
#4. Hit Up Groupon
Groupon has been around forever, but it's definitely an overlooked and under appreciated way to score cheap eats and drinks at a wide swath of local restaurants and bars. And don't forget to check out the "Things to Do" section for fun activities like comedy shows, scavenger hunts, roller rinks, bowling, and more at steeply discounted rates. You'll discover an uncover a cheap date night while discovering a new restaurant or business you didn't even know existed!
---
Just because you're broke doesn't mean you and your loved one can't have a good time! With a little ingenuity (and some help from your favorite St. Louis-style pizza), you can create lasting memories your bank account will thank you for. Let us know in the comments below what your favorite cheap St. Louis date night ideas are!