8 Ways to Support Local St. Louis Businesses During Coronavirus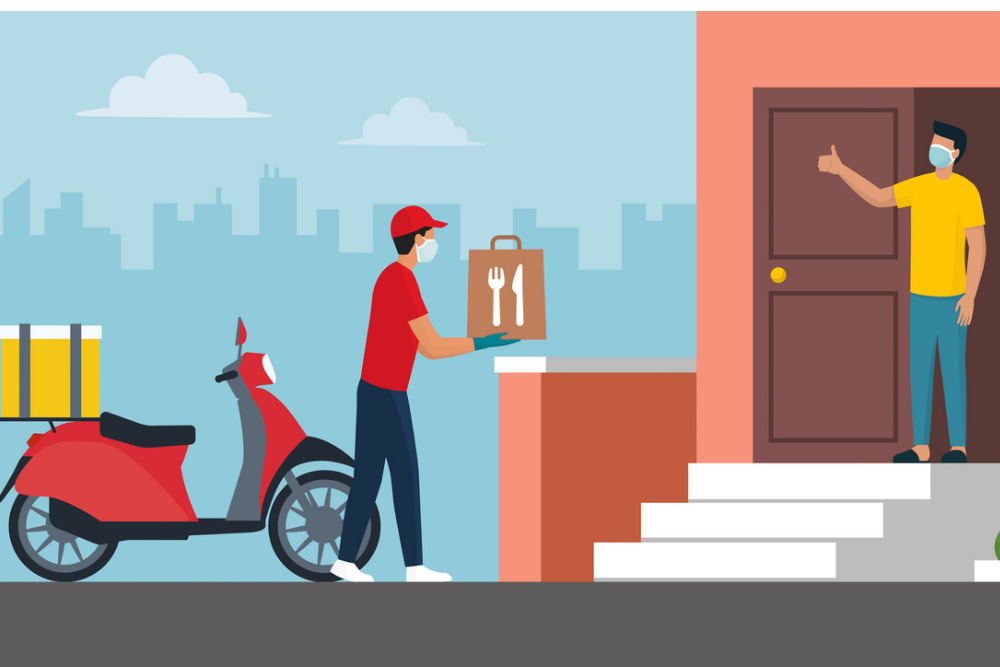 Local businesses are the heartbeat of our communities and many are looking for creative ways to continue to serve their customers, and customers are looking for ways to support their favorite shops and restaurants during the pandemic.
Although you can't go sit at your favorite bar or chat with your favorite server, you can still do a few things to help support them without risking your health or the health of others.
We have created a list of tips on how you can support local businesses in St. Louis during quarantine.
1. Order Take-Out or Delivery
Were you an avid restaurant patron that has been missing your favorite meals? Well, you're in luck because many local establishments are still doing take-out and delivery. This is probably the easiest and best way to support local restaurants during this time.
Here is a list of restaurants that are still offering delivery and curbside take-out. Now, if you don't see your favorite eatery on this list, check their website or try messaging them to see if they are still operating.
2. Ask About Specialty Items and Kits
We don't just mean going to an online store and doing some shopping – although that is an effective way to support local businesses and we will talk about that shortly – we mean ordering specialty items from your favorite restaurants, salons, and shops through social media. Many restaurants are offering things like meal kits, sauces, and more to help them stay afloat and salons are selling things like hair products and hair coloring kits while they are closed.
Reach out to your favorite places and ask if they are selling something that you can buy to support them.
Bonus: Many are delivering these items!
3. Pay Attention to Packaging at the Grocery Store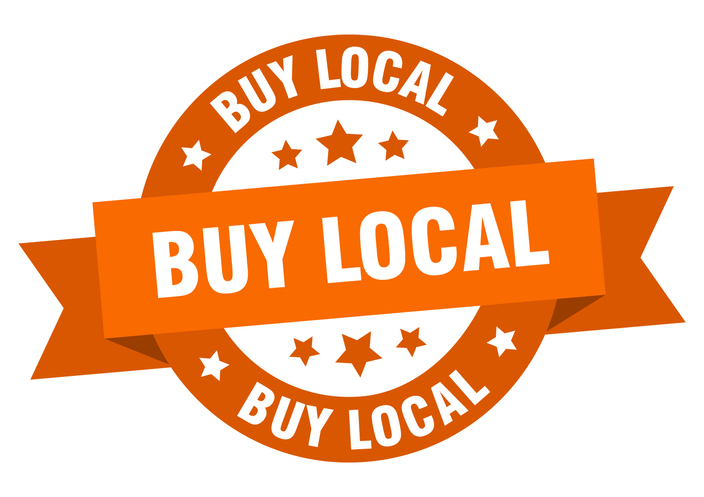 One of the few places we can still go to is the grocery store. A lot of people forget how many locally made brands are available on the shelves right alongside the national brands.
Not only will you be supporting a local business, but you will often find that the product is higher-quality and tastes better. When you choose local brands at the store, you end up with a fresher product because the food didn't have to travel across the country on a truck before hitting the shelves.
A lot of local brands also team up with other businesses in the community to get what they need to create their products, do their banking, and more.
4. Shop Online
There are a ton of really cool local shops in STL that have online stores you can buy from and many are offering cheap or free delivery right now. Left Bank Books, for example, is still fulfilling orders online or via phone, and shipping is free!
5. Buy Gift Certificates
Many local businesses are still providing gift certificates that can be redeemed when everything opens back up or used for take-out when you just don't want to go to the grocery store. Even if your favorite place is currently closed, shoot them a message and see if you can buy a gift certificate from them!
6. Buy Their Merch
If you want to support your favorite bar, coffee shop, or iconic STL establishment and they are not offering any of the things above, you can ask about buying things like t-shirts, hats, coffee mugs, and more. This will put some cash in their pockets and you get a cool new piece of gear that shows how much you love them!
7. Donate to a Fund for Local Restaurants, Shops, and Bars
If you want to give to local businesses but aren't comfortable spending a lot right now, you can donate any amount to The Gateway Resilience Fund via Paypal
The Gateway Resilience Fund is striving to provide short-term monetary relief to employees and owners of independent bars, restaurants, and shops in the St. Louis area. Click here to donate.
8. Send Them a Thoughtful Message
We understand that many are trying to conserve funds and others that are elderly or immunocompromised are trying to reduce contact with others as much as possible. If you don't feel comfortable with the ideas above, you can always send your favorite establishments an email or direct message to let them know how much they mean to you.
A short, thoughtful message sent from the safety of your home costs nothing and could mean the world to business owners who are under a lot of stress right now.
We know that times are uncertain right now and all any of us want is for things to go back to normal. We can't control the entire situation, but we need to focus on what we can control.
Being mindful of where and how you shop is extremely important and for those of you who are as passionate as we are about supporting the community, we hope this list gave you some ideas on steps you can take to achieve that over the next few weeks.
Do you have things you are doing to support local businesses that we don't have on our list? Leave a comment below and let us know!