5 Ways to Support the Local St. Louis Food Scene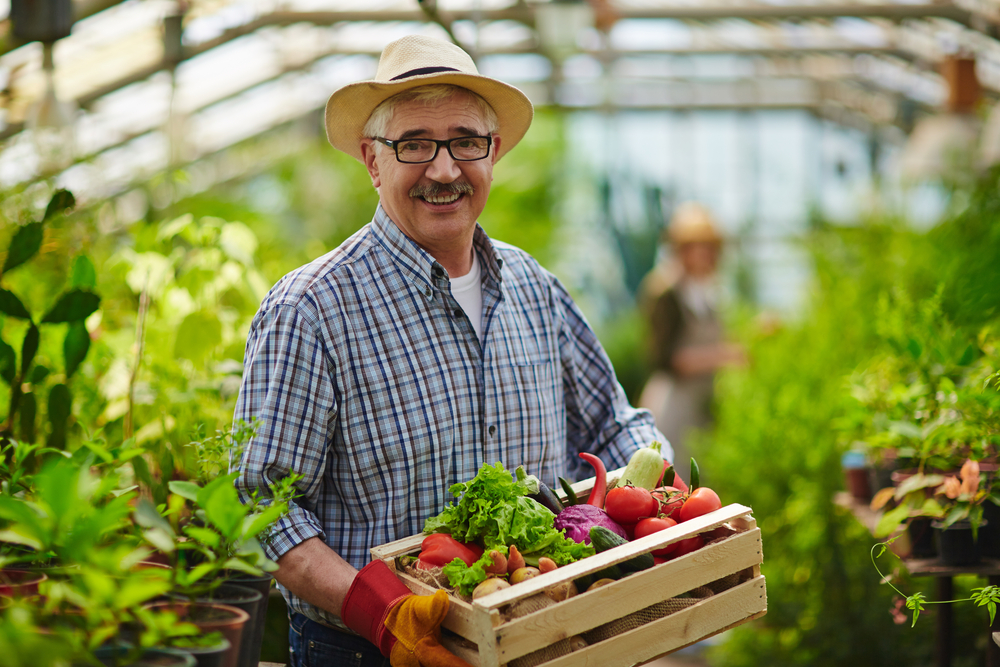 It's easy to tell someone they should do something, but it's much harder to put it in action and walk the walk! In our last blog post, we showed you WHY you should support your local St. Louis food scene. But now we have tips and strategies on HOW you can actually do it. There are many ways to shop local and all of them are great. These are five ways to support the local St. Louis food scene while helping your community!
Eat at Local Restaurants
According to the American Independent Business Alliance, eating at locally-owned restaurants that source local ingredients as well as employ locals ensures that 65.4% of that revenue is recirculated back into the neighborhood. Going to local restaurants is an amazing way to support the local St. Louis food scene. Going to local restaurants that buy from local farmers, however, is even better.
There are lots of farm-to-table restaurants in the area that source their food responsibly.  Farmhaus is a perfect example of delicious food that is both great for the community and great for your health. They create delicious dishes out of whole foods that are packed with nutrients.
Five Bistro is another farm-to-table restaurant that keeps things so fresh they change their menu daily using only fresh and on-hand ingredients. When eating at local restaurants that shop local, your food will taste fresher and be more nutritious.
Shop at Farmer's Markets
Every weekend in the spring through the fall, St. Louis seems to bustle with activity at farmer's markets all over the city. Shopping locally for your produce is another great way to support your local St Louis food scene. Choosing your favorite farmer's market, however, is a personal choice just like cheese or pepperoni pizza.
We personally love the Soulard Farmer's Market which is open all year round downtown! At the Ferguson Farmer's Market you will always have an opportunity to pick up fresh fruits and vegetables because it is all picked less than 24 hours ago! We also like Clayton Farmer's Market for its wide variety of cheeses, meats, produce, and jarred items. Why not check them all out? Regardless of which one you choose, you'll still be shopping local!
Discover Local Vendors
St. Louis is full of awesome people producing awesome products—far too many to name. All you have to do is find them! The farmer's markets always list their vendors on their website. Check out Webster Groves for a great roster to get an idea who you should look for on your next trip to the grocery store.
We find it is best to start with what kind of products you are interested in and then research to find local companies providing them. You can either find out where the vendors sell their products or buy from them directly. Our favorite thing to do is to go to local stores and markets and explore! This is how we find our favorite vendors and products.
Here at Dogtown Pizza, we are a local, family-owned business that sources all of our ingredients from local vendors. We get our meats from local farmers and family-owned businesses, select veggies at only the peak of ripeness, and our crusts are delivered fresh every morning from the Dogtown Pizza Bakery on The Hill.
Look for Local Products at Grocery Store Chains
Just because you may shop at a national or chain grocery store doesn't mean you can't support your local food scene and buy local products. Lots of vendors have their products on the shelves right next to the bigger brands. Make sure to check the small print on the food labels and you might just realize that it was made and sourced down the street.
Stay in Season
We have covered how you can support your local St Louis food scene by going to restaurants, going to markets, sourcing from local vendors and even when you shop in your neighborhood grocery store. There are also things that you can do in your own home when cooking for your family. Plan your menus around what's being harvested according to the season. By eating foods that are in season and selecting recipes that use them you are also supporting your local food scene.
---
There are many ways to support St Louis and its food scene and all of them are great. As long as you are making an effort, there is no wrong way to do it. Discover what works for you and start shopping!