4 Perks of St. Louis-Style Frozen Pizza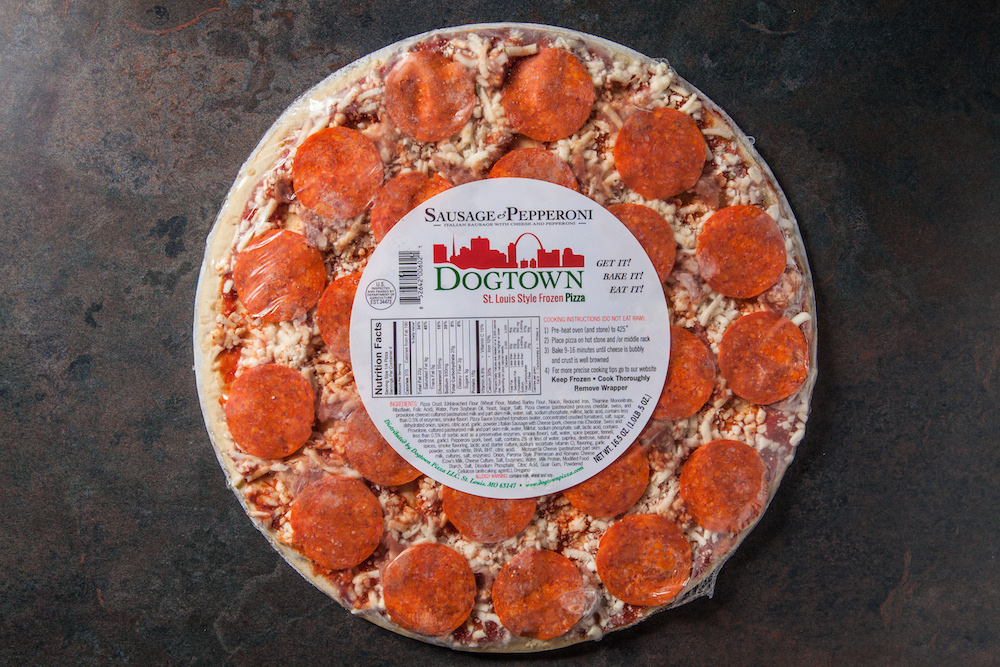 If you look at the history of frozen food, frozen pizza was born out of a desire—nay—a need for the average person to make the world's most delicious food quickly, easily, and at any time. Cuz honestly, who has time to make fresh pizza from scratch? And while it goes without saying that one of the biggest perks of frozen pizza is its convenience, something changed along the way. Frozen pizza as most people know it is as bland as it is processed…not to mention kinda cardboard-tasting. As manufacturers of St. Louis-style frozen pizza, though, we will state, unashamedly, that St. Louis-style frozen pizza offers perks that other brands of frozen pizza simply don't. Perks like…
#1. ALL the flavor
Most people, especially if they're not from 'round these parts, balk at thin crust. But we contend that the thin yet sturdy, cracker-like crust of a St. Louis-style pizza allows you to pile on all the toppings you love for all the flavor-bursting yumminess you could ever want. It's why we load up every Pepperoni Pizza we make with oat least 36 pieces of pepperoni. And don't get us started on the cheese. Nothing compares to the gooey, buttery mix of melted provolone, mozzarella, and cheddar swirling about in your mouth in an explosion of unbridled flavor. The more flavor, the better— and that's what a St. Louis-style frozen pizza should be all about.
#2. Fresh ingredients for a fresher taste
One of the biggest perks of St. Louis-style frozen pizza is that, since we operate in STL, we're able to source our ingredients from here as well. Our crust, our meats, our cheeses—all of these things are sourced from around the St. Louis area so we can ensure that our pizzas are as fresh and high quality as we claim them to be. A close relationship with the USDA as well as a line of all-natural pizzas (free of sketchy added preservatives) is proof positive that you're getting nothing less than a fresh product. Show us a generic brand of frozen pizza that can do that!
#3. Stupid fast cook-time
10 minutes to cook a frozen pizza? Surely you jest! If you're used to regular frozen pizza, we completely understand your disbelief. After all, 17-20 minutes seems to be the average cook time for your standard grocery store frozen pizza. Because of its thin crust (see #1), St. Louis-style frozen pizza cooks up stupid fast, that way you're not sitting around NOT eating pizza for any longer than you need to be. You're welcome.
#4. Hometown pride
Few frozen pizzas deliver a taste of the region it came from. St. Louis-style frozen pizza changes all of that. In fact, you'll never get us to stop talking about how much we love STL, or boasting about our deep St. Louis roots (Dogtown, represent!), or bringing classic St. Louis grub to the frozen aisle of almost grocery store in the area and beyond. We have much to celebrate about our hometown. And our pizza is uniquely and distinctly St. Louis—and that's a flavor we proudly assemble on each and every pizza we create.
---
St. Louis-style frozen pizza is in a league of its own. Check out our many mouth-watering frozen pizza varieties and start writing your next grocery store list ASAP. We'll meet you in the freezer aisle!