10 Staples You Should Always Have in Your Freezer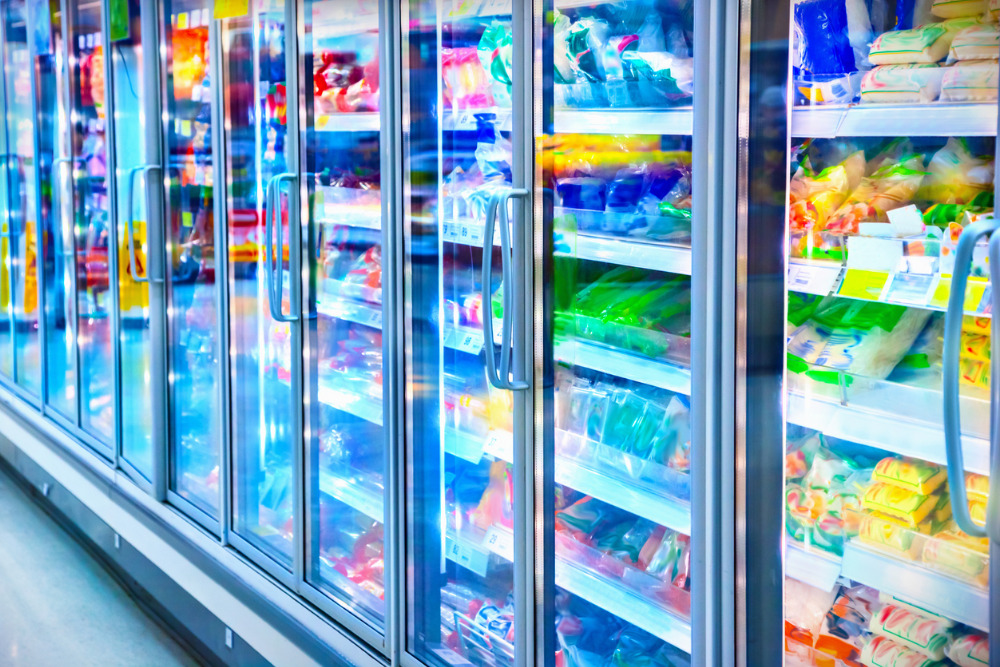 The freezer is, without a doubt, a fantastic appliance and a great place to store not just store-bought frozen dinners and plenty of other ingredients for when you feel like cooking but don't want to go to the store.
When utilized to its full potential, the freezer can take eating good meals to eating great meals. With a little planning, you will never have to wonder what's for dinner because you'll always have something ready to roll.
With more and more people eating their meals at home, we thought it would be wise to put together a brief list of freezer staples that you should always have on hand. Take a look at the list below and don't forget to write down your favorites before your next trip to the store.
1. Frozen Pizza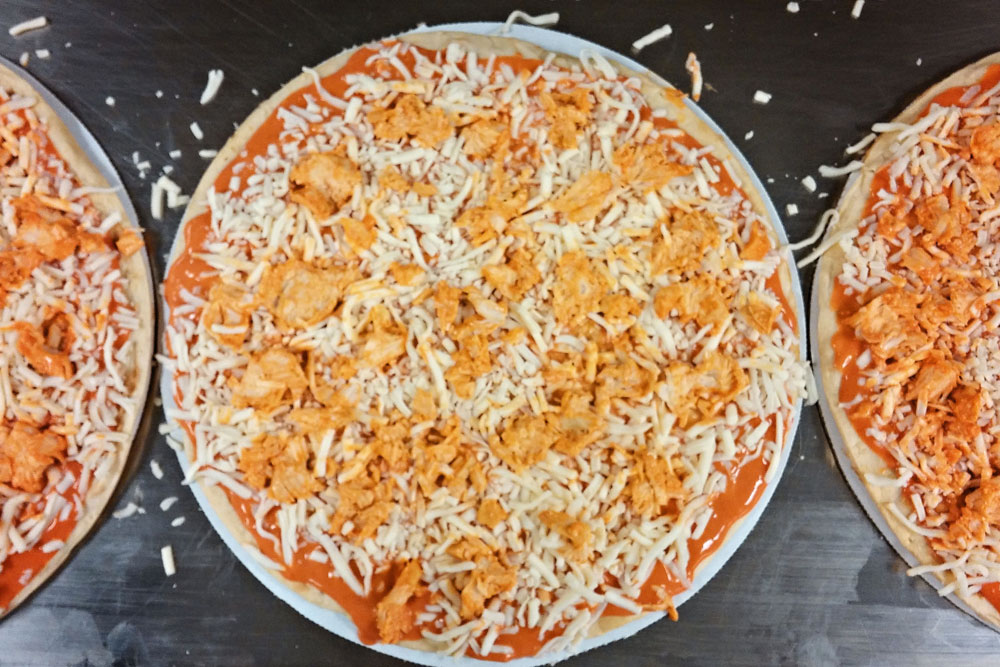 We couldn't make this list without mentioning the thing that freezers were made for. In our opinion, a freezer is not complete without frozen pizza. If you ever need a quick meal and don't want to pay additional fees for delivery, frozen pizza is always an excellent choice. A great quality frozen pizza can be just as good, if not better, than delivery so next time you hit up the frozen pizza section, snag your favorite Dogtown Pizza. From veggie pizza to our notorious Hot Wing Pizza, you can't go wrong with DTP – just grab whatever variety sounds good to you and enjoy!
2. Rice and Other Grains
Rice is always a healthy side dish that can help create a balanced meal. However, grains can sometimes take a long time to cook. But if you make a batch or two beforehand and freeze it, you'll be able to grab the bag and warm it up quickly.
3. Vegetable Scraps
This one seems a little odd but you should always try to keep a bag of vegetable scraps in the freezer at all times. Whether you're chopping onions or peeling carrots, take the leftover bits and pieces and add them to a brown paper bag. When the bag becomes full, you'll have the makings of a delicious homemade veggie stock that you can add to risottos or a great healthy soup.
3. Frozen Fruit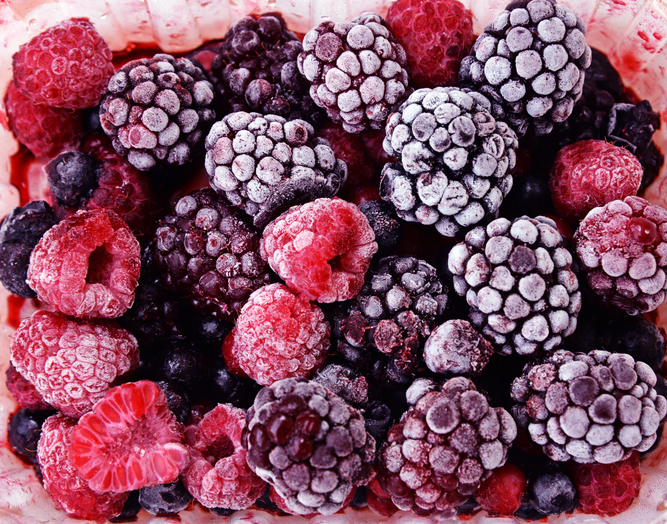 Fruit is one of the most nutritious food items you can buy and one of the most convenient when you need a quick snack. However, most fruit you find at the store, such as berries and melons, can go bad quickly, which makes it difficult to find an immediate use for them. Rather than letting them sit in your refrigerator until they are inedible, consider throwing some of them in the freezer to use in oatmeal, smoothies, or other baked foods. You can also buy pre-packaged frozen fruit but we find that it is more cost-effective to buy the fresh stuff and take a few minutes to prep and store it yourself.
4. Cookie Dough
It's happened to all of us: that late-night sweet tooth craving. When you want something sweet, nothing hits the spot quite like freshly baked cookies. While you are in the freezer section, you can scoop up a pack of Dogtown Chocolate Chip Cookies or our Oatmeal Raisin White Chocolate Chunk Cookies so that you can occasionally indulge those late-night cravings without having to break out your mixer.
5. Ready-to-Cook Meals
We all know that life can get busy, and on those days when you have been on the go, the last thing you want to do is spend hours cooking a full-blown meal. You also don't want to feed your family fast food so, what do you do? Having a couple of ready-to-cook meals on-hand is going to be a life-saver on days when the to-do list never ends. When you're crunched for time and low on energy, you can still make a delicious dinner with minimal effort on your part. Dogtown Pizza Gourmet Frozen Entrees are fully cooked – and all you need to do is heat and eat! Add a little side salad and you are as close as you can get to a full homecooked meal – without the cooking.
6. Bread
Frozen bread is something that's probably already in many of your freezers, but we had to stress the importance of it once more. There aren't many things worse than being in a rush and looking for a quick breakfast snack, only to find out you forgot to buy bread. Especially if you have a large family that goes through bread rather quickly, having an extra loaf of bread in the freezer is essential.
7. Shrimp
Although fresh shrimp is ideal, it can be pricey in the Midwest and go bad quickly in the fridge. Frozen shrimp is a great, healthy protein that can be used in soups, stir fry meals, and noodle-heavy dishes, which means it's always great to have some in the freezer ready to go. One tip that could save you some money: buy extra when you see it on sale and throw an extra bag or two in the freezer for pasta dishes or top salads.
8. Overripe Bananas
Shopping for bananas at the grocery store is always more complicated than it should be, as most of them are too green to eat right away. However, if you're anything like us, and often forget about the bananas and let them ripen before you're able to eat them, here's a trick for you. Give your overripe bananas a second chance by throwing them in the freezer and saving them for a loaf of banana bread or grab one when you decide to throw together a nutritious morning smoothie.
9. Frozen Poultry and Meat
Having a selection of frozen poultry and meat can help you immensely if you're looking to prepare a nutritious, protein-rich meal and don't want to make a trip to the grocery store. The best part is, you don't need all that much to make a great meal. While animal protein is highly perishable on its own, putting it in the freezer will keep them viable for much longer (up to five months if stored correctly).
10. Frozen Veggies
Last but certainly not least, frozen veggies are something that should be a mainstay in every freezer. They last forever and are extremely versatile. Frozen veggies like broccoli, peas, and green beans make great side dishes for almost any meal and can be added to pasta for extra nutrition.
What are some of y0ur freezer staples? Let us know in the comments below!