Why You Should Celebrate the New Year with Pizza!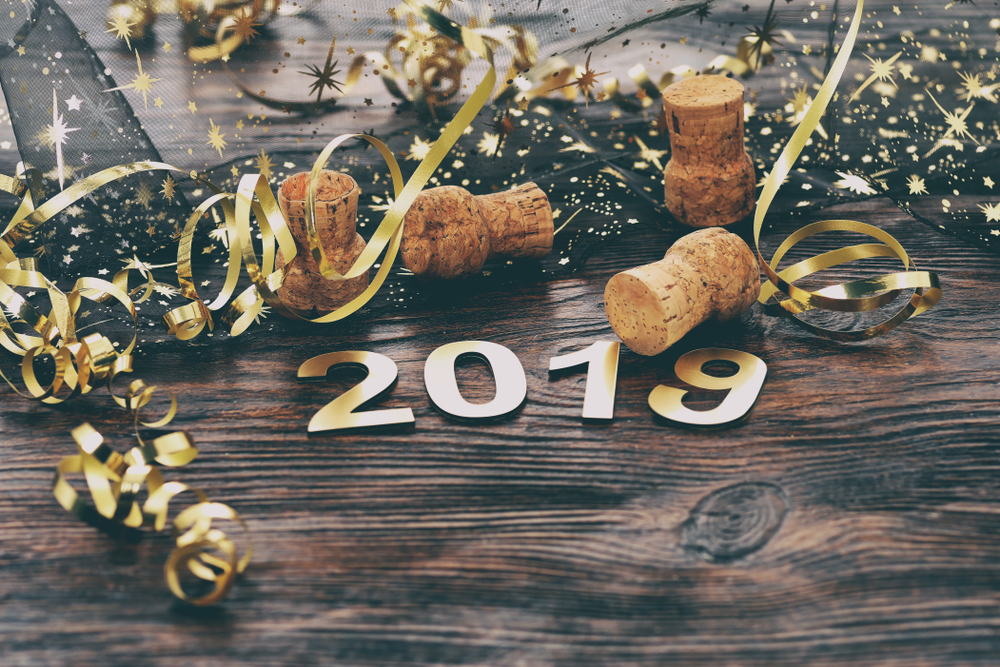 Here at Dogtown Pizza, we're really excited for New Year's Eve because it's our favorite excuse to eat some pizza! Hear us out, and we're sure you'll agree that everyone should celebrate NYE with DTP.
4 Reasons to Celebrate NYE with Dogtown Pizza
If you need an excuse to eat a ton of delicious pizza, we have four for you!
1. Your Diet Hasn't Started Yet
On New Years Day you'll get up and go to the gym and eat a healthy breakfast to start your year off right, which is why on New Year's Eve you should have some of your favorite things. It's a good time to treat yourself, and pizza is a great treat!
If you started your diet early to get an early start on your resolutions, remember that the best and most sustainable diets are ones that focus on moderation and have a bit of flexibility to let you live your life and still achieve your goals.
2. You Deserve It
Whether you accomplished last year's resolutions or not, we know you've accomplished something this year, and whatever that something was, it's a good reason to have some pizza and a happy new year! December 31 is for celebrating, but celebrations can be a lot of work. That's why pizza is the perfect party food: there's no drama running in and out of the kitchen to prepare a complicated main course. Even if you make pizza from scratch, it's easy to prepare, but if you get a frozen pizza it's even easier, and then you just bake it up and serve. It cooks fast enough that you can bake more on demand if the first one gets eaten faster than you were expecting. Pizza is the hero your party needs, and more importantly, it's the hero your party deserves!
3. Pizza Is Always an NYE Hit
New Years Day is a time for making resolutions that will turn next year into your best year—but New Year's Eve is a time for being with friends and loved ones, and nothing brings everyone together like a good party with good food. Bring on the NYE classics: chips and dips, a fancy fruit and cheese plate, crudité, shrimp cocktail, stuffed mushrooms, egg rolls, brownies, cookies, and (of course) Dogtown Pizza! Our delicious cracker thin crust and local toppings combine to make a pizza that can be an appetizer, a main course, or a midnight snack as you countdown to the new year—if it lasts that long!
4. Pizza Pairs Well with Celebratory Drinks
Champagne and Prosecco are the classic drinks of New Year's Eve, but you can also serve Bloody Marys, Bellinis, a selection of local beers—pretty much whatever you want—but one thing all of our favorite party drinks have in common is they all go great with pizza! The crisp, tart bite of sparkling wines and ciders pair well with our classic Tomato Basil Garlic pizza. Nothing goes with our Hot Wing Pizza quite like a good local beer. Bolder drinks like a Bloody Mary or a Margarita and the meatier pizzas like our Bacon Bacon are a match made in party heaven. Whatever you choose, have a happy new year!
Are you planning to have pizza on New Year's Eve? What are your resolutions? Let us know in the comments!