Fresh Hand Cut Basil vs Dried Basil: The Dogtown Difference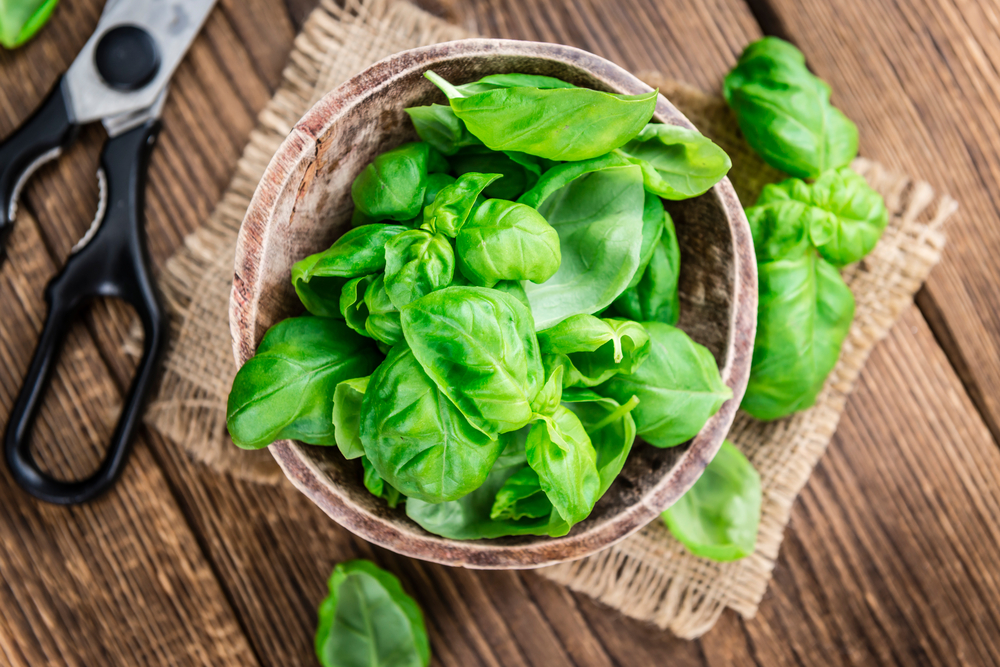 Nothing can get those salivary glands flowing like the anticipation of devouring a flavorful pizza. Pizza is one of the most beloved foods in the USA, right up there with burgers and apple pie. When considering the variety of ingredients that go into making a pizza, it is hard to discount the importance of herbs. The selection of herbs that are used in pizza sauce and toppings have a huge impact on the taste of the final product. Fresh herbs can make all the difference; they can make even the most basic pizza to a  delicious mouth-watering experience. That said, it is important to recognize that, where herbs are concerned, not all are created equal.
The Taste Difference Between Using Dried Herbs and Fresh Herbs
Most of us are familiar with the usual frozen pizza fare stocked at our local grocers. At Dogtown Pizza, we make sure to use fresh hand-cut basil in all of our Tomato Basil Pizzas, and that is what sets us apart from other guys. If we are honest with ourselves, these frozen varieties often elicit only a ho-hum response from our families. Why is that? Most frozen pizzas are created on a massive scale using average to sub-par ingredients. People buy these frozen pizzas because we are seeking the convenience of having a pizza readily available in their freezer. Our Dogtown Pizza family believes that you should never have to sacrifice flavor for convenience.
The Dogtown Difference
At Dogtown Pizza, our gourmet varieties of frozen pizza do it differently than those massive frozen pizza manufacturers. One clear example of the difference is in the quality of ingredients we use. The majority of frozen pizzas utilize dried herbs to cut costs. We will not sacrifice flavor to shave a few cents off of production prices. Click here to check out this video of Dogtown Pizza owner Rick Schaper cutting basil in our production kitchen.
There is a Time and a Place for Dried Herbs
Certain herbs, such as finely chopped rosemary, can be better experienced in a dried version, where leafy herbs, like basil, are best used fresh. Now, if you are simmering a sauce for hours, it really doesn't matter if you use fresh or dried herbs because of the long cooking time. Fresh hand-cut basil provides our pizza with a boost of flavor that is a refreshing surprise. For the most satisfying frozen pizza experience, select the brand that uses fresh hand-cut basil.
Dogtown Pizza uses the finest ingredients available, most of our ingredients are also locally sourced from people right here in St. Louis! Our goal is to keep your family smiling by continuing to put delicious Dogtown Pizza in your freezer!