3 Reasons to Try the Limited Edition Meatball Pizza Right Now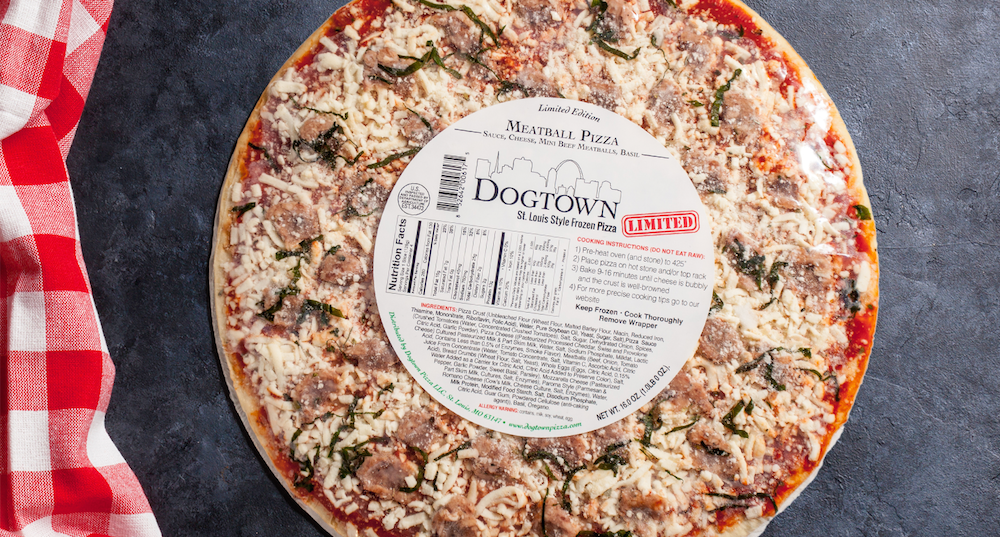 We're finally revealing "what's in the box"…
Introducing: THE LIMITED EDITION MEATBALL PIZZA.
After months of planning, preparation, and SECRETS, we are so excited to announce that our newest Limited Edition pizza is available today (March 13) in every Schnucks, Dierbergs, and Shop 'N' Save grocery store around the Greater St. Louis region. Seriously, people: this is one Limited Edition Pizza you do NOT want to miss. Here are just a few reasons why you need to head to your nearest grocery store and try the Limited Edition Meatball Pizza like right this very second.
#1. It'll Go…FAST
Like the name implies, this is a limited run of the one-time-only variety. We've only made 10,000 of these delicious pizzas, so once they're gone, they're GONE. Sure, 10K sounds like a lot, but trust us: the Limited Edition Meatball Pizza will go FAST.
#2. It's Our 1st Beef Topping Pizza Ever
The Limited Edition Meatball Pizza is huge for us because we've never offered a pizza topped with beef before…until now. The Meatball Pizza has all of the things you love most about our St. Louis-style frozen pizza plus a generous handful of mini beef meatballs on every pie. But why meatball? Cuz meatballs are delicious. That's reason enough, we think.
#3. We Know You Want It
Don't act coy: we know you were hankering for a beef-topping pizza. We heard your cries and now we have delivered with the Limited Edition Meatball Pizza. Picture it right this moment: our gooey, buttery, bubbly cheese melting all around succulent mouthfuls of mini meatballs. Just imagine that baking in the oven, its heavenly aroma wafting through the kitchen. You can hear the satisfying crunch of the crust as you run a pizza cutter through it. Can you taste it? We can almost guarantee that it tastes so much more delicious than you can possibly imagine. So…what are you waiting for?
Get the Limited Edition Meatball Pizza Before It's Too Late!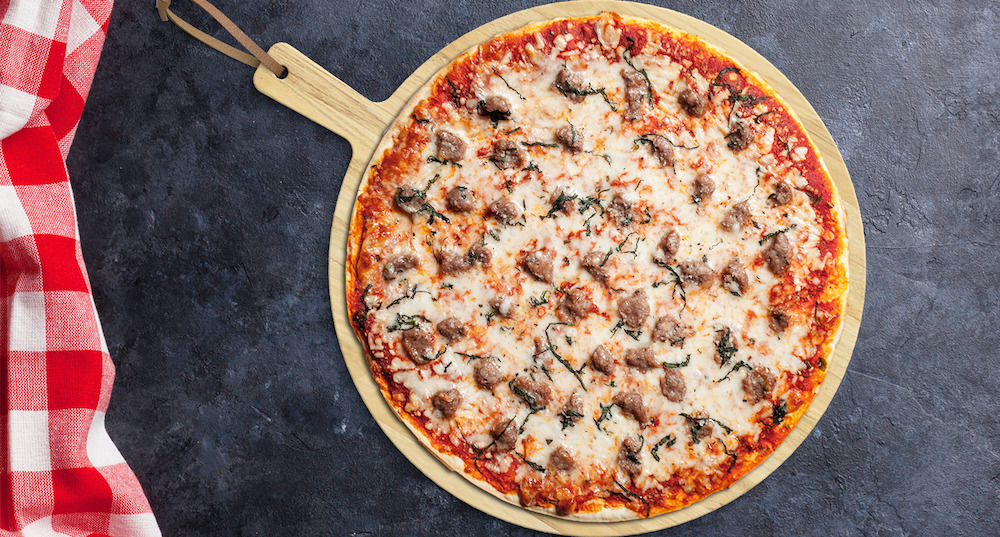 The Limited Edition Meatball Pizza hits all major St. Louis area grocery stores today—stock up on yours before they're all gone!