Introducing the Limited Edition Dogtown Pizza Sandwich!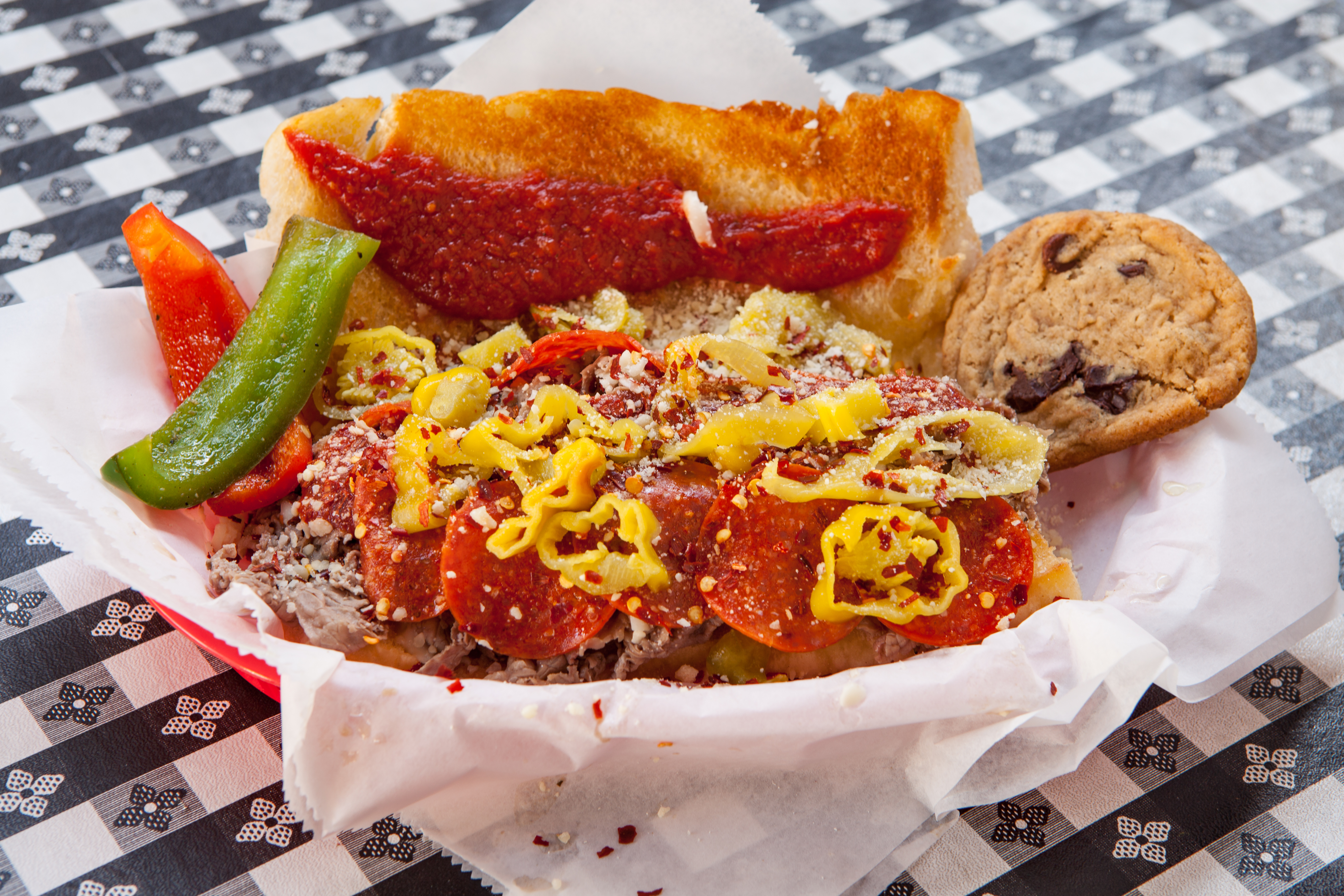 You read that right: you can now get the Limited Edition Dogtown Pizza as a sandwich. What.
Dogtown Pizza is teaming up with Vinnie's Italian Beef and Gyros to bring you the Vinnie's & Dogtown Limited Edition Pizza Sandwich for this week only!
St. Louis has gone crazy for the Pepperoni Pepperoncini Limited Edition Pizza. So much so that it's been flying off the shelves and only a few grocery stores around town have any left. So we had the brilliant idea of giving you guys another chance to try the Limited Edition Pizza by partnering up for a collaboration with another awesome local business.
"I love pepperoncini, and when I tried Dogtown Pizza's Limited Edition Pizza, I knew it would be a tasty collaboration," said Matt Mulholland, owner of Vinnie's Italian Beef & Gyros.
We couldn't have said it any better.
The Limited Edition Pizza Sandwich Details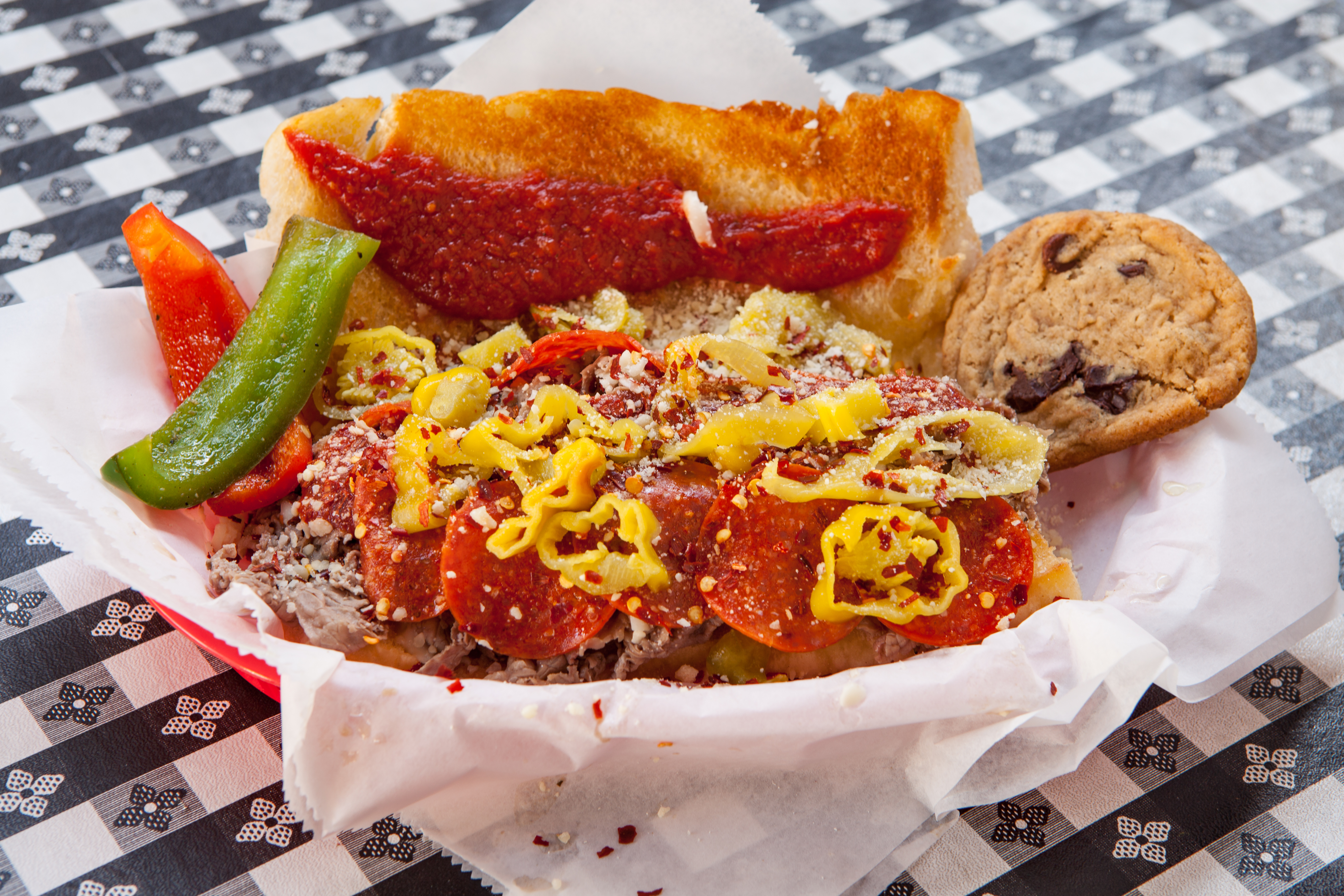 This delicious pizza sandwich features a generous helping of Vinnie's Italian beef, pepperoni, and pepperoncini sprinkled with parmesan cheese and red pepper flakes, all served on French bread with a pizza sauce spread. Oh, and did we mention that it comes with a Dogtown chocolate chip cookie? *drool*
If you love the taste of tender Italian beef plus the sweetness of pepperoncini combined with savory pepperoni, then this is the sandwich for you.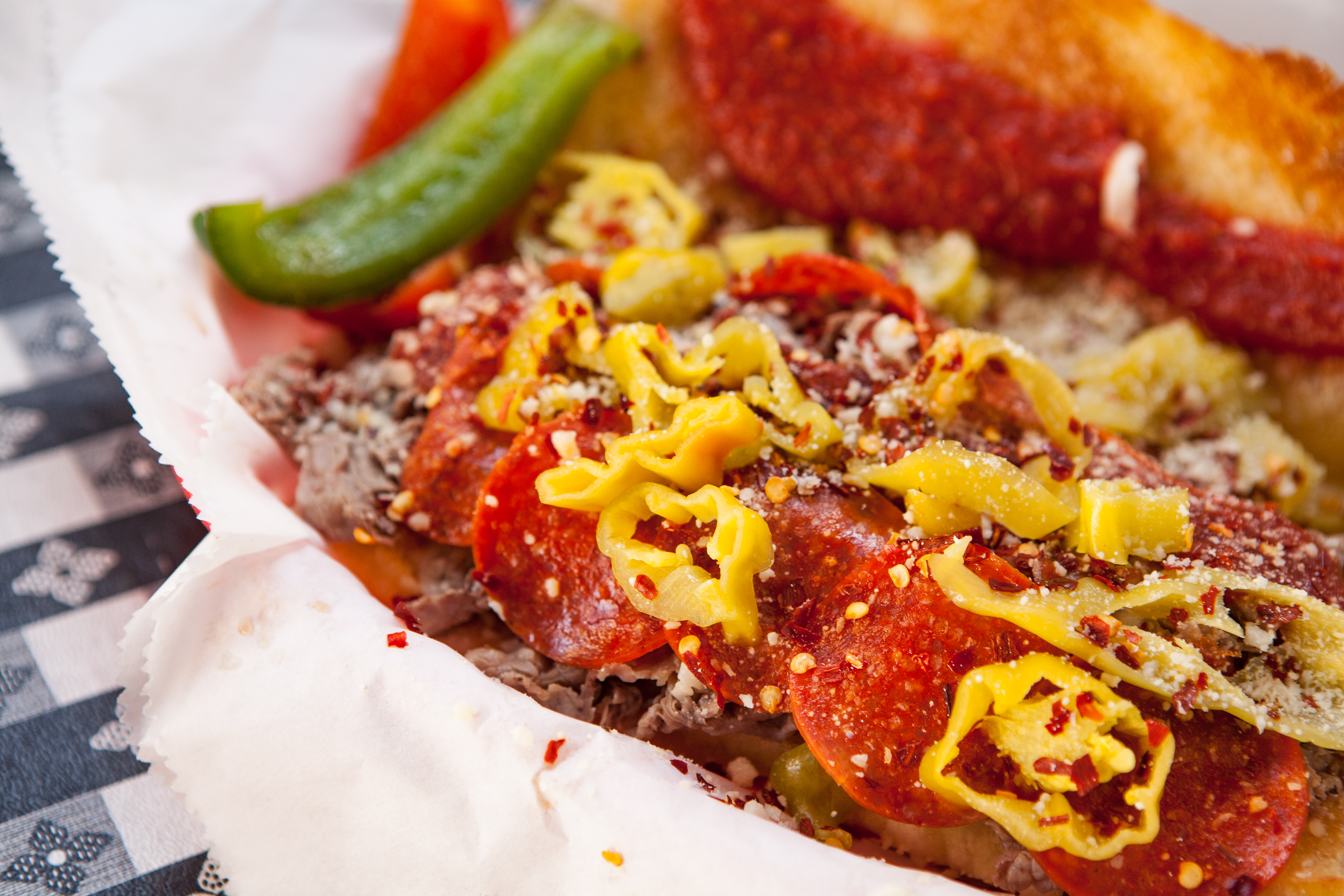 So much yumminess in one picture. Isn't it beautiful?
Striving 'to Keep Things Local'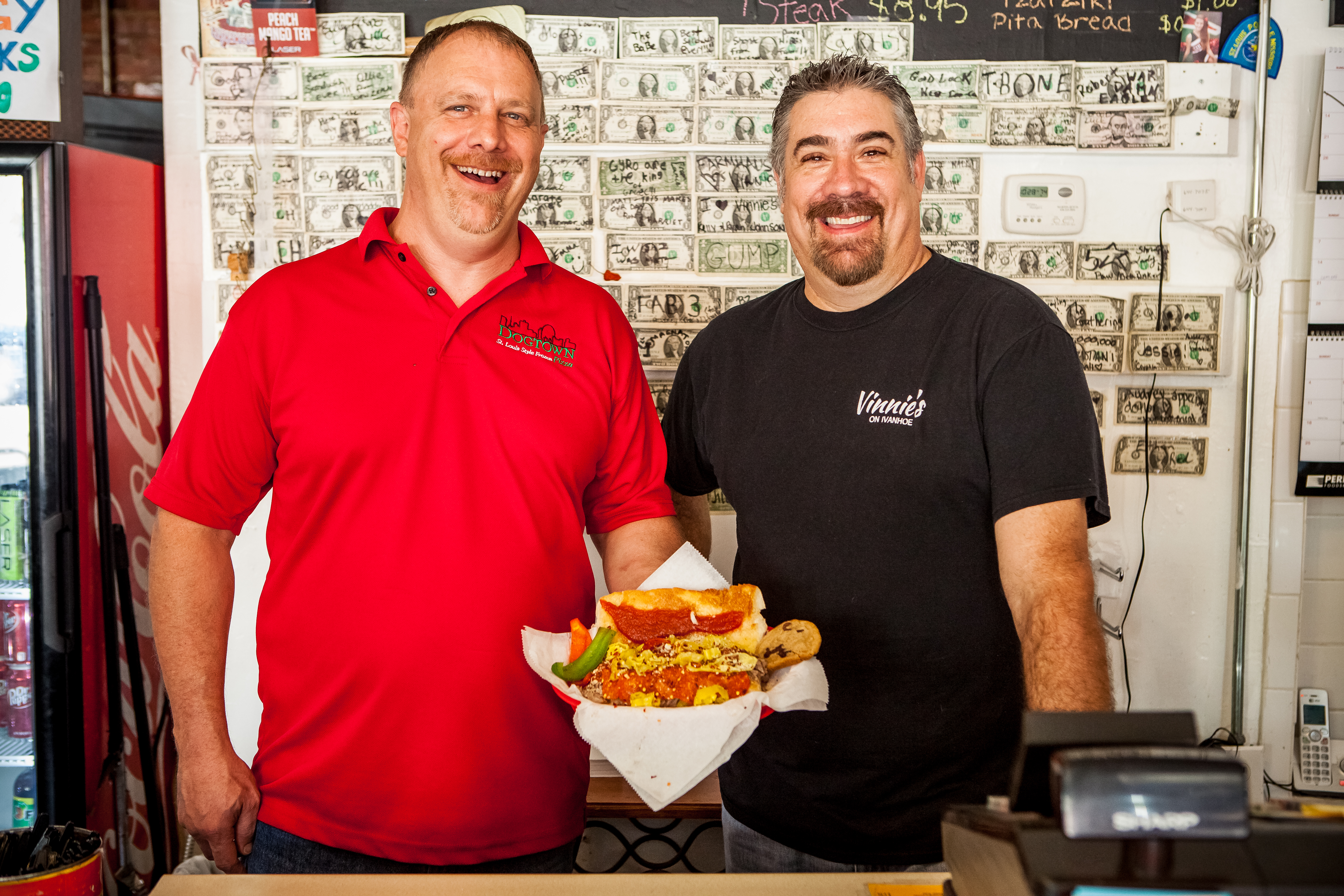 Dogtown Pizza head honcho Rick Schaper and Vinnie's owner Matt Mulholland go way back. 30 years, in fact! So it comes as no surprise that a collaboration between the two businesses was a natural fit.
"We are very excited to collaborate with Dogtown Pizza," Mulholland said. "I love interacting with small business owners who strive to keep things local."
We couldn't agree more, Matt!
---
If you simply can't get enough of the Pepperoni Pepperoncini Limited Edition Pizza, now's your chance to try it as a sandwich! Stop by Vinnie's Italian Beef & Gyros (3208 Ivanhoe Ave.) starting Monday, Aug. 15 through Saturday, Aug. 26 to get a Limited Edition Pizza Sandwich before it's too late! Vinnie's is open 11 a.m. to 9 p.m. on Mondays and Tuesdays, and 11 a.m. to 10 p.m. from Wednesdays through Saturdays.
Let us know how much you loved it by snapping a pic of your pizza'wich and tagging us on Facebook or tweeting at us! Happy eating, St. Louis!