Happy 9th Birthday to Us!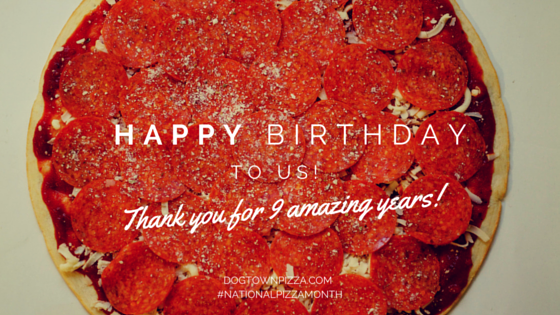 This month, Dogtown Pizza celebrates nine amazing years of business. On October 1st, 2006, Rick Schaper threw a huge frozen pizza party at his house and Dogtown Pizza was born. How crazy to think it's been nearly a decade since this adventure first took off!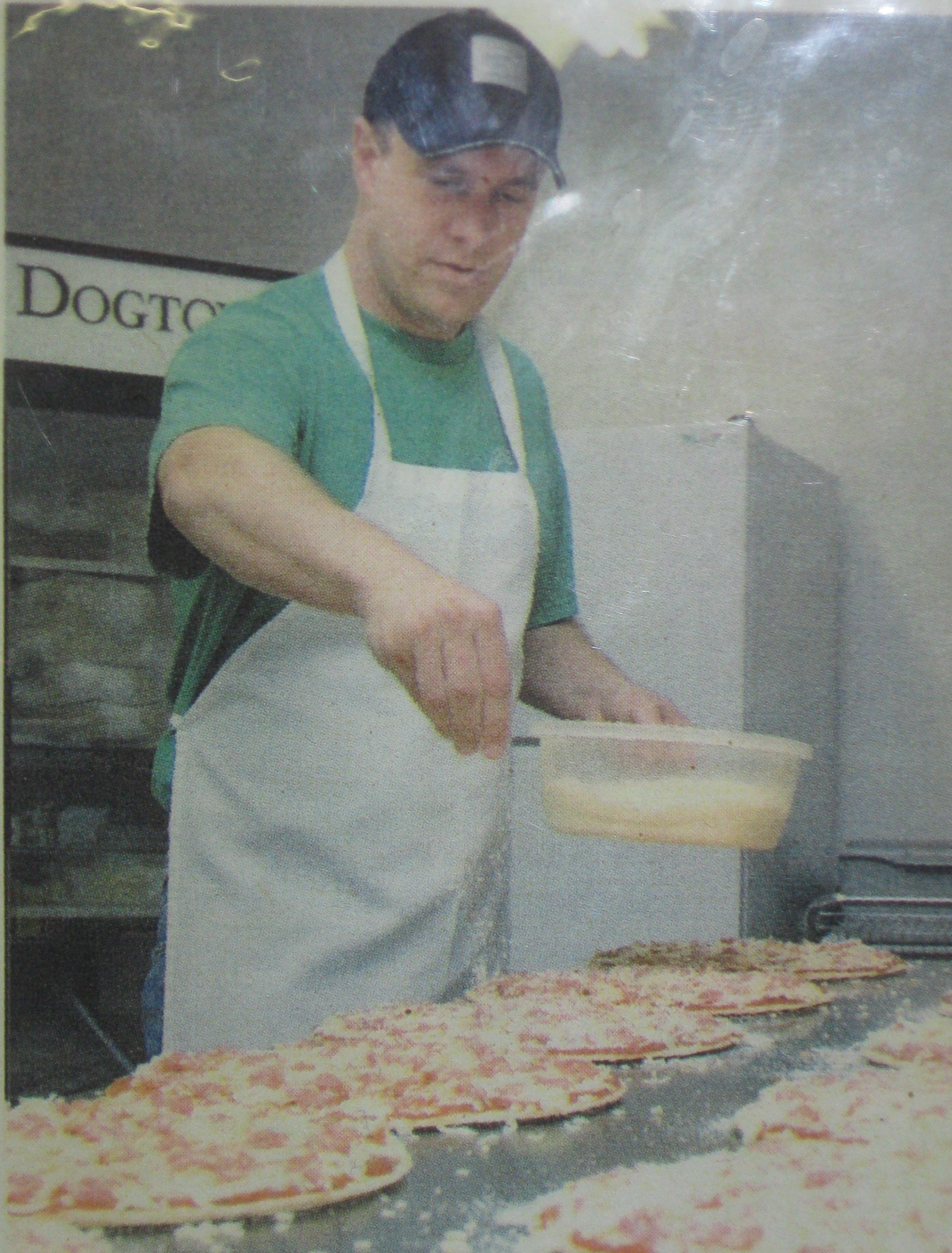 Nine years ago, Dogtown Pizza was nothing more than a guy with a dream making St. Louis-style pizzas out of his kitchen. If you had told that guy that nine years from that day he'd be running a successful frozen pizza company with over 30 employees, 10 different varieties and his product stocked in every major St. Louis grocery store plus Target, he would have breathed a sigh of relief. He took a big gamble—a risk all small business owners are familiar with.
Even now, nine years later, we make our pizzas exactly as we did in the beginning, exactly like Rick did when he crafted that very first pizza on his kitchen counter. We haven't had to sacrifice quality or creativity in the process. The gamble paid off.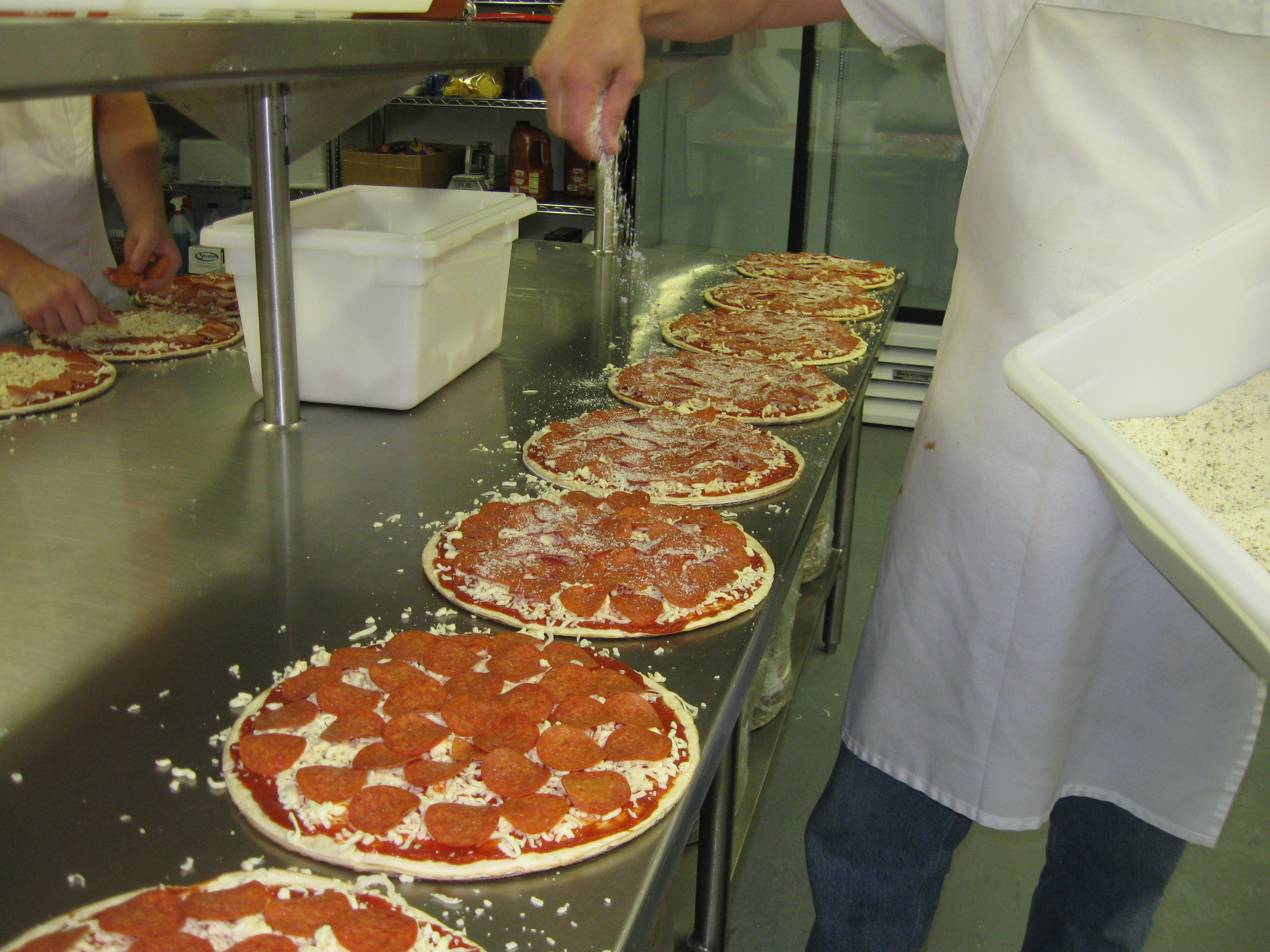 Folks, it's been a wild and crazy ride for Rick and his family. They spent that first year making all the pizzas themselves. After things took off, they eventually outgrew the Schaper Kitchen and moved Dogtown Pizza into a 900 sq.ft. room, of which they could only use half. But from there things just grew and grew and grew…
We've been able to forge partnerships with some of St. Louis' best businesses. We've represented our community and our St. Louis-original product at so many amazing events. We continue to collaborate with other movers and shakers who all contribute to the wonderful community that makes us proud to call St. Louis home. It's been an incredible journey that makes us excited to get up every morning, put on our aprons and get to work.
Celebration Sales
And how fitting that Dogtown Pizza's birthday coincides with National Pizza Month! So join us in celebrating both another awesome year and National Pizza Month by picking up your favorite variety on sale at one of the following stores:
Dierbergs
Oct. 13-Oct. 19
$6.99
Shop 'n  Save
Oct. 14-Oct. 20
$6.99
Schnucks
Oct. 28-Nov. 3
$6.99
Stay tuned to our Facebook page for weekly sales updates so you can fill your freezer with all your Dogtown favorites.
Thank You, St. Louis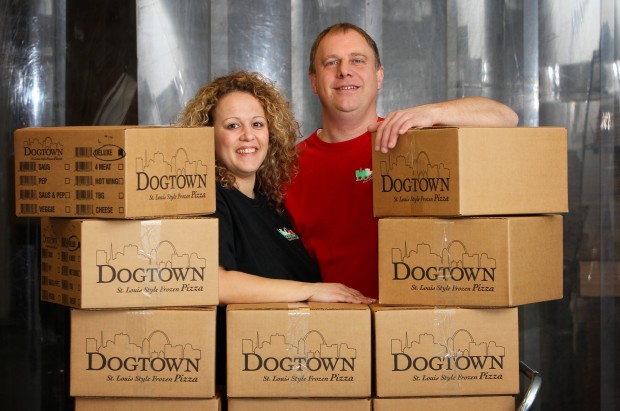 Finally, thank you to the entire St. Louis community for making these past nine years such a blast. We attribute our success to, yes, hard work. But more importantly, it is you, our loyal fans, who have made this possible for us.
"Thanks to all who believed in me," Rick said of the past nine years. "Thanks to the supporters and the Dogtown community. And a very special thanks to my wonderful wife. I couldn't have done it without her being my rock!"
Thank you for rooting for us, for recommending Dogtown Pizza to your friends and family, and for coming back time and time again. We've made it our mission to provide only the highest quality frozen pizzas with the freshest ingredients—it's a mission we don't plan on giving up any time soon. Here's to another nine years and beyond, St. Louis!