4 Ways DTP Can Make an Appearance on Turkey Day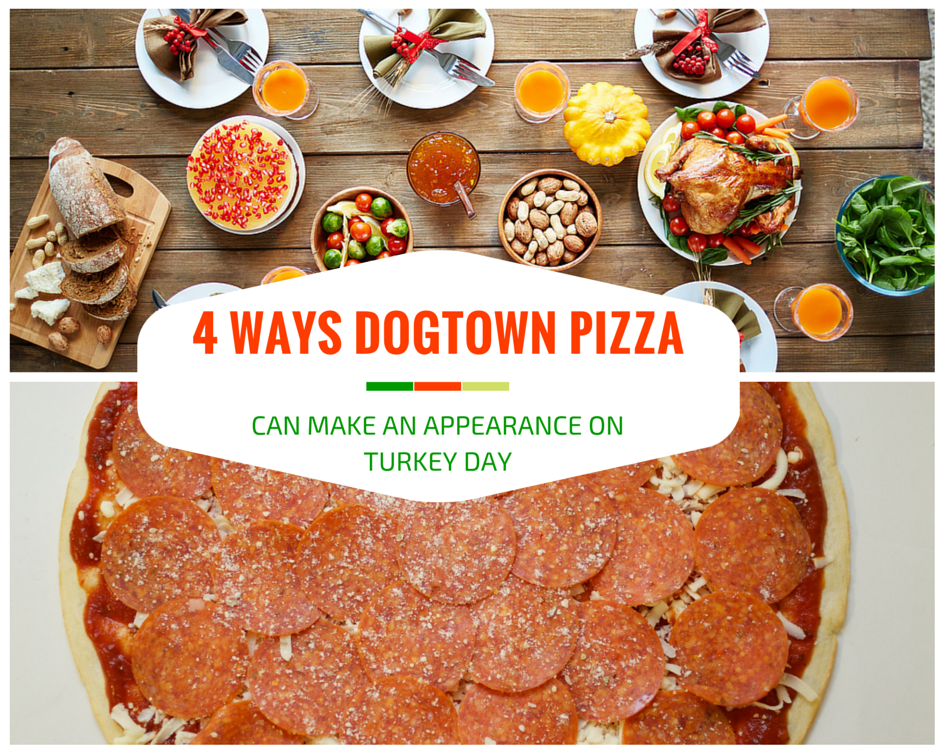 Ah, Thanksgiving—it's a day devoted almost entirely to eating. What better day can there be? Of course, turkey is the traditional main course on Thanksgiving…but we think that pizza is unfortunately underrepresented on one of America's foremost holidays. We're here to change that (just a little). Here's how your favorite St. Louis-style pizza can make an appearance during your Turkey Day festivities.
1. Feed hungry relatives the night before.

No doubt you'll have family coming in town for Thanksgiving. What to do if they decide to show up the night before? Don't scramble to feed everyone—keep DTP in your freezer in case your loved ones come knocking a little earlier (or stay a little later!) than expected. In less than 15 minutes you'll have an entire, delicious meal ready.

2. Serve Tomato Basil Garlic for the perfect appetizer.
Waiting all day for turkey can be excruciating, especially as the hunger starts to kick in and you don't think you can take it anymore. Keep the peckishness at bay with Tomato Basil Garlic as a light appetizer. The all-natural, flavor-bursting of the TBG will be refreshing to the palate, and won't be too heavy before the true feasting begins.

3. Snack on Hot Wings during the football game.
The Thanksgiving football game is as synonymous with the big day as turkey is. And nothing goes better with football than hot wings. Pop in a Hot Wing Pizza for the perfect snack during the Thanksgiving football game, and no one will be disappointed.

4. When the turkey's gone, we'll be here.
It's an inevitable side effect of Thanksgiving—the turkey will run out…or you'll just plain get sick of seeing all that turkey in your fridge for what seems like weeks after the fact. When that happens, you can count on Dogtown Pizza to be there for you. Once you wake up from that tryptophan coma and the novelty of turkey has worn off, you can trust us on this one—nothing will sound better than pizza.
Get your DTP in preparation for Turkey Day on sale at Shop 'N Save now through December 1! And since Dogtown Pizza is a sponsor for this year's Rams Rewards at Shop 'N Save, you have a chance to win Rams tickets, autographed merchandize and more when you spend $15 or more on qualifying products! Head to Shop 'n Save today to get to qualifying!