We Got Hitched…to STL Up Late!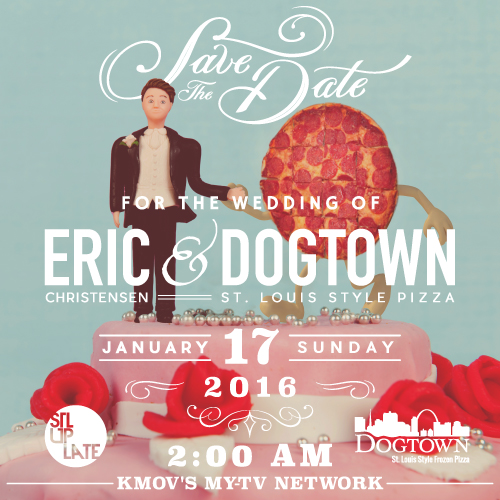 Let's just put this out there—no one loves pizza as much as Eric Christensen of STL Up Late. He loves St. Louis-style pizza so much that he married it.
You read that right. A man married a pizza—a Dogtown Sweet BBQ Chicken Pizza, to be exact—and it was glorious.
An STL Love Story
Flanked by breadstick bouquets, ravioli boutonnieres and a crowd of on-lookers, our very own Rick Schaper walked the Sweet BBQ Chicken pizza down the aisle, where STL Up Late host Eric Christensen pledged his undying love to the deliciousness of a true St. Louis original.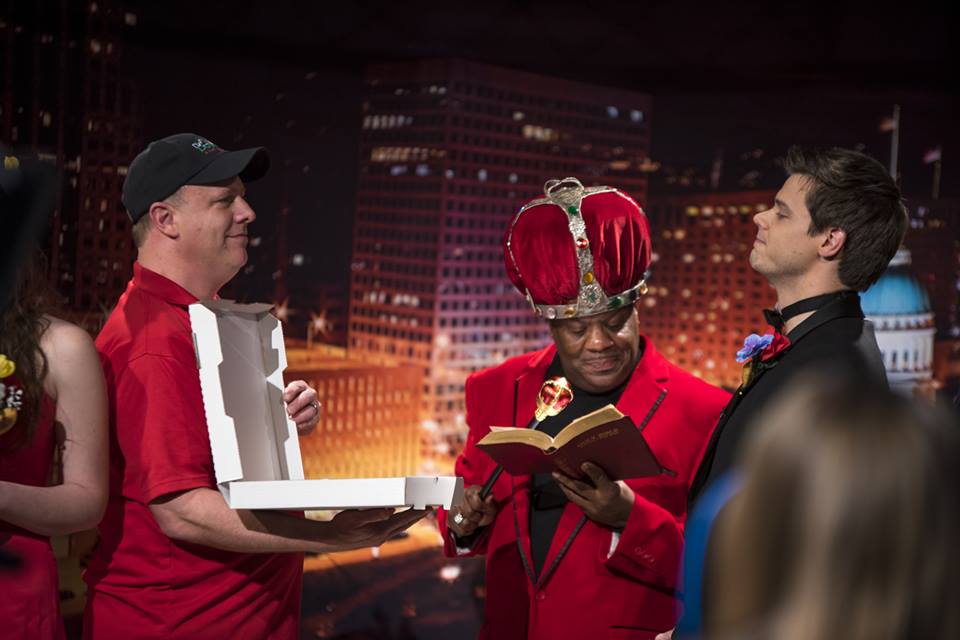 Mister Gary of Them Yo People officiated the ceremony, and of course, there were objections from a Chicago style pizza and KFC chicken. But nothing can separate a man from his true love. Christensen did indeed make an honest pizza out of our Sweet BBQ Chicken, much to the hilarity of everyone gathered.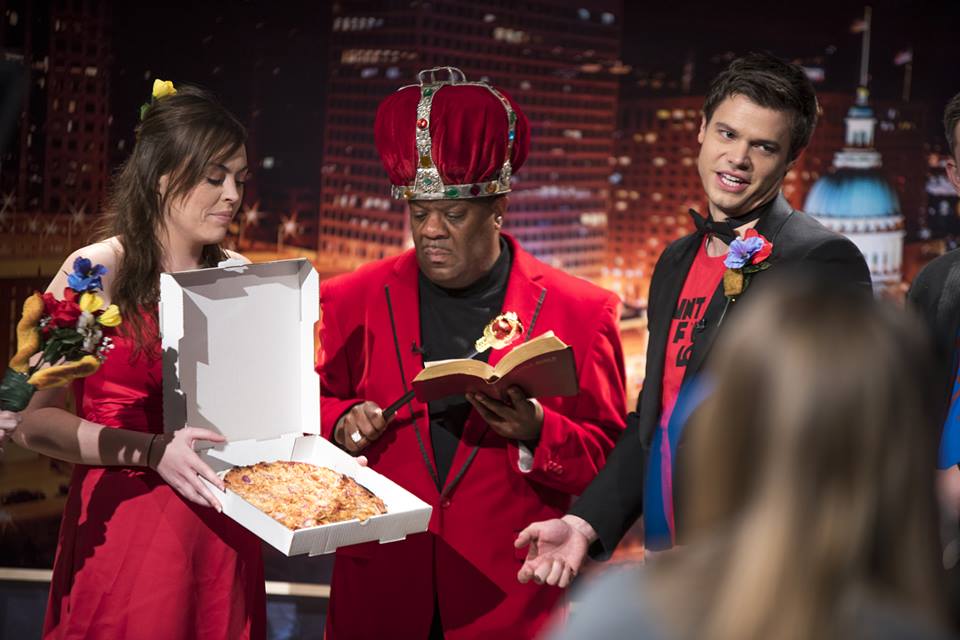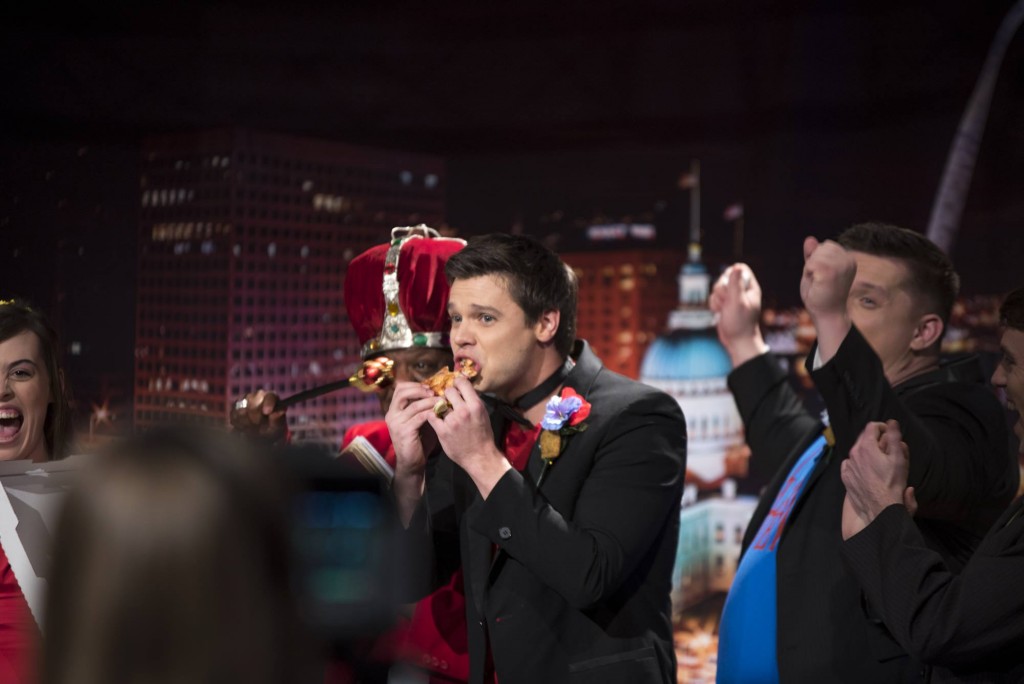 …and, of course, we catered the reception.
Proud Witnesses
We were so tickled to be asked by STL Up Late to participate in this hilarious sketch! We couldn't think of a better match for our sweet pizza. You can see the nuptials for yourself when the episode airs this Sunday, January 17th at 2 a.m. on KMOV's MY-TV Network.
In the meantime, enjoy some sketches from St. Louis' own STL Up Late over on their YouTube Channel! They themselves are true St. Louis originals who strive to do hilariously creative things while showing off the awesomeness that is St. Louis.