Pizza and Beer Combos for Fall Football Season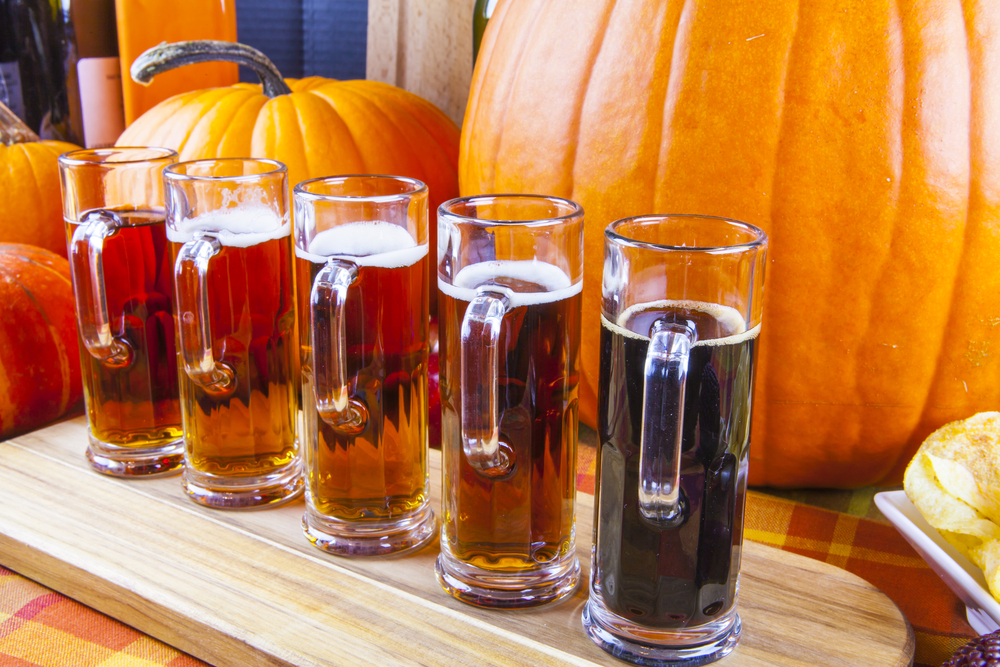 How long has it been since we did an article about the lifelong love affair between Dogtown Pizza and local St Louis beers? Too long! This time, we're focusing on the fall offerings from local breweries, with suggestions for pizza pairings that will make these seasonal beers even better.
The Last Days of Summer
Yeah, we know summer's over but just let us pretend it's not fall yet for a little while longer. There's no better way to hang onto the warmth than with a tart beer like Lemon Goose by 4 Hands Brewing Company. This beer pairs well with our signature Tomato Basil Garlic Pizza. The sweet fruit flavors of the beers complement the TBG's basil and minced garlic beautifully. The red-ripened tomatoes are amplified by the tart notes in the brew. Funny enough, the Lemon Gose is also an excellent pairing with our 4 Meat pizza, the sausage, pepperoni, bacon, and ham go well with the contrasting sweet/tart flavors of this beer. If you want to go really crazy, try both pizzas with this beer—we'd be lying if we said this wasn't the way we did it (for research, of course).
How Many Ways Can You Drink a Milk Stout?
Schlafly's Coffee Stout pairs extremely well with the Dogtown's Pepperoni Pizza. The rich French roast flavor of this oatmeal stout is improved by the salty, spiced flavor of the pepperoni and our signature sauce. A similar flavor combination can be had by pairing Dogtown's Bacon Bacon pizza with 2nd Shift Brewing Company's Cat Spit Stout. This combo also doubles as an excellent late Saturday morning breakfast, just add cartoons! For something less conventional, try Dogtown's Hot Wing Pizza with 4 Hands Brewing Company's Absence of Light stout. The chocolate malt and peanut butter flavors are just the heroes your taste buds need when the heat from the wing sauce starts to build. The next one isn't a milk stout, but we'd never forgive ourselves if we didn't recommend 4 Hands Brewing's La Belleza, a spicy imperial stout featuring the flavors of cacao, cinnamon, vanilla, chilies, ginger, and nutmeg, it pairs well with our delicious Deluxe Pizza.
For the Pumpkin Spice Fanatics
If you've somehow never tried a pumpkin beer before, now's the time, and you're in luck because O'Fallon Brewery has you covered with five—yes, five!—of them. Try their classic Pumpkin Beer, or vanilla or salted caramel versions, with a Dogtown Sausage and Pepperoni Pizza. The Jack O'Latte pairs well with our Dogtown Veggie Pizza, and their Great Pumpkin Belgian White Ale is an excellent mate for our Dogtown BBQ Chicken.
That's all we've got! Eleven great seasonal fall beers to pair with your favorite Dogtown pizza. What's your favorite beer and pizza pairing for fall? Are there any must-try fall beers that we missed? Let us know in the comments and happy fall to everyone!