5 Dessert Pizzas to Delight Your Sweet Tooth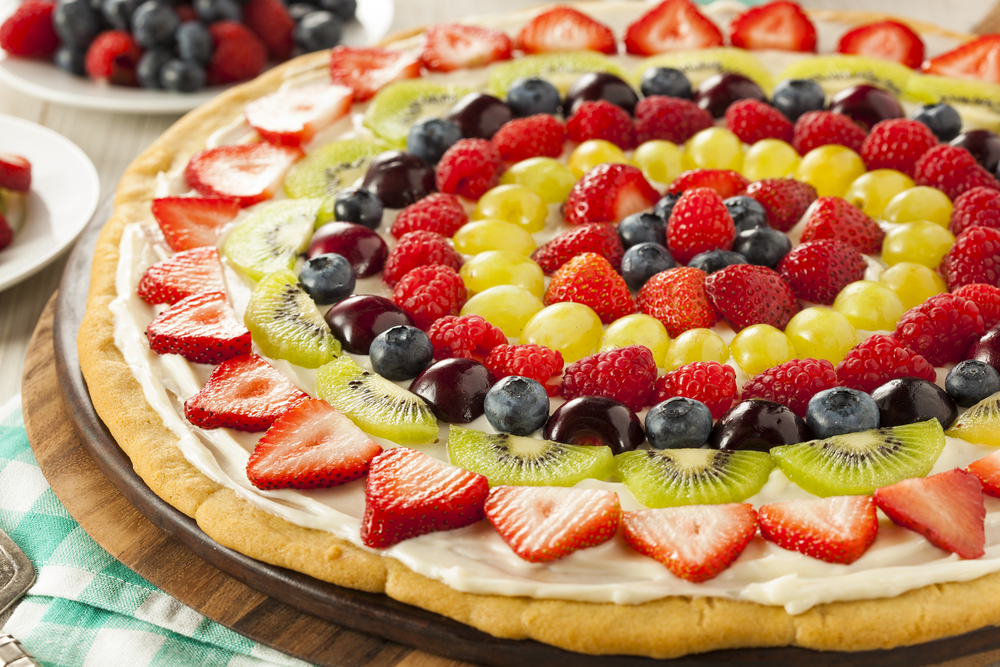 You just finished the last piece of your favorite Dogtown Pizza…all that salty, crispy, meaty goodness left you satisfied and asking one question: "What's for dessert?"
We're a big fan of dessert here at Dogtown Pizza. Lately, though, our sweet tooths (sweet-teeth?) have been craving something beyond just brownies and cookies. Fortunately, the idea of dessert pizza has been around for ages now, so we can have a true pizza night complete with dessert pizza! Here are five mouth-watering and inspired dessert pizzas to complete your night of pizza consumption!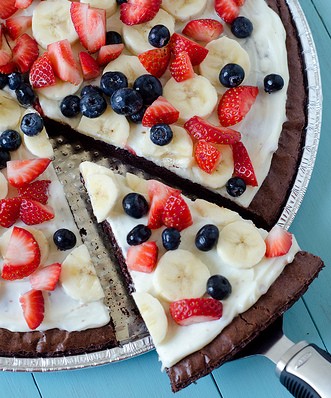 The combination of fresh fruit, the rich gooeyness of the brownie and the fluffy sweetness of whipped cream makes this an ideal summertime dessert pizza.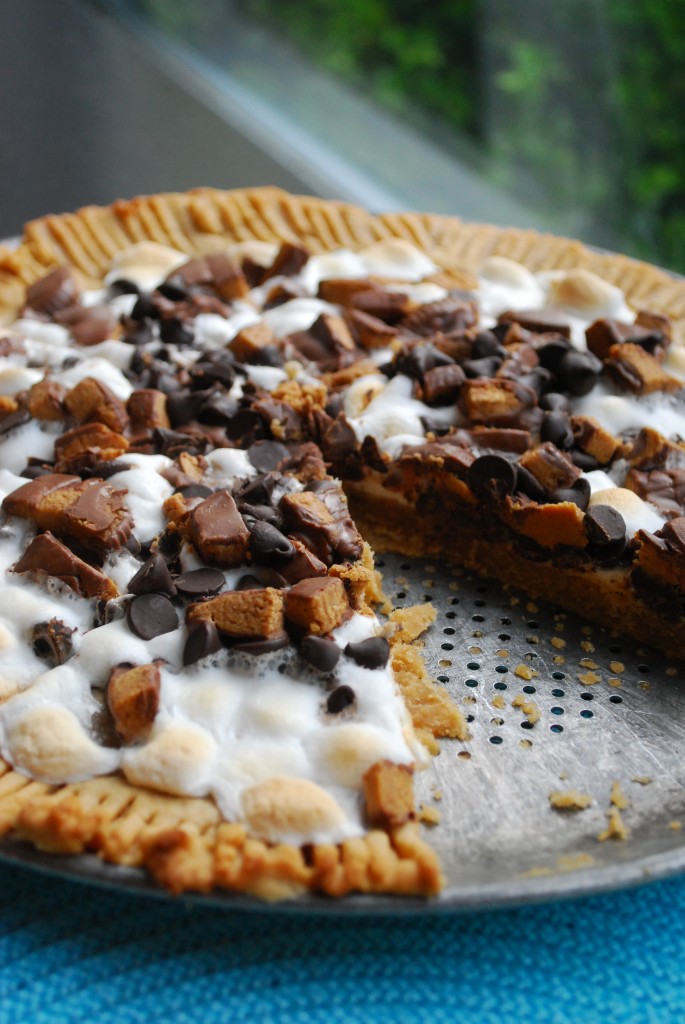 Oh my…this pizza. What more could you ask for in a dessert than peanut butter, peanut butter cups, chocolate, and marshmallows?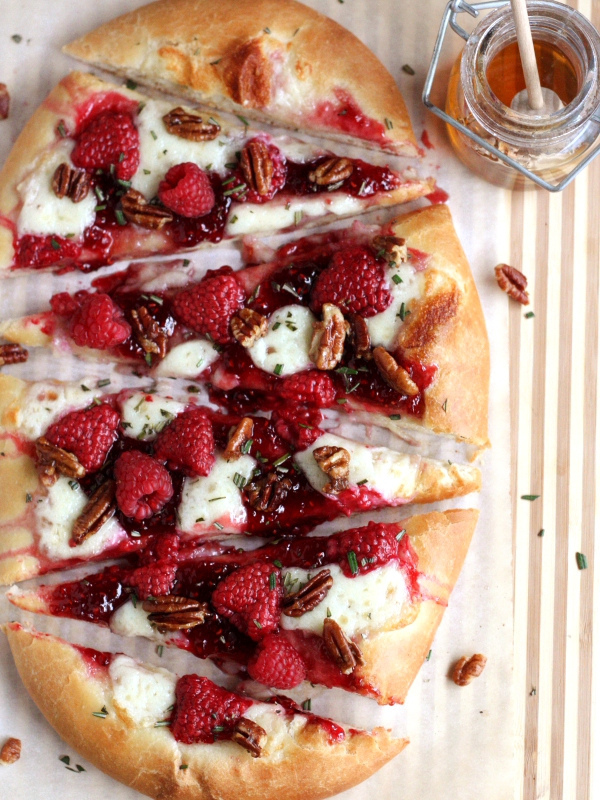 Cheese may sound strange for dessert, but the creaminess of the brie is a delightful complement to the raspberries and candied pecans – and sure you satisfy the foodie, gourmand in you. And since the crust is sweetened with honey, it all ties together delightfully, especially with the added (and unexpected!) element of rosemary!
Cinnamon sticks are a classic dessert in most pizza establishments. Why not take it up a notch with deep dish cinnamon streusel pizza?? It's impossible to resist a cinnamon crumble. Try it for breakfast…if you want to be really daring. Bonus: It's hard not to have fun saying streusel, and if possible, roll the r a bit.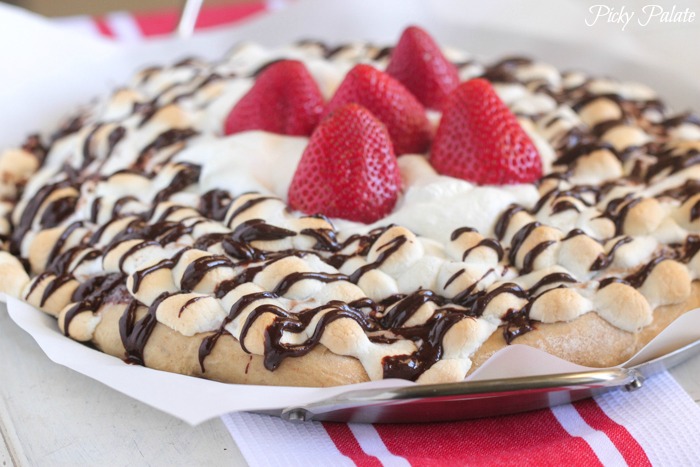 Anchored by a yummy graham cracker crust, this final dessert pizza takes the most delicious elements of the aforementioned pizzas and put them altogether…with nutella. Top it off with your fruit of choice (strawberries, raspberries, blueberries…you can't go wrong!) and enjoy!