Give Frozen Another Bake!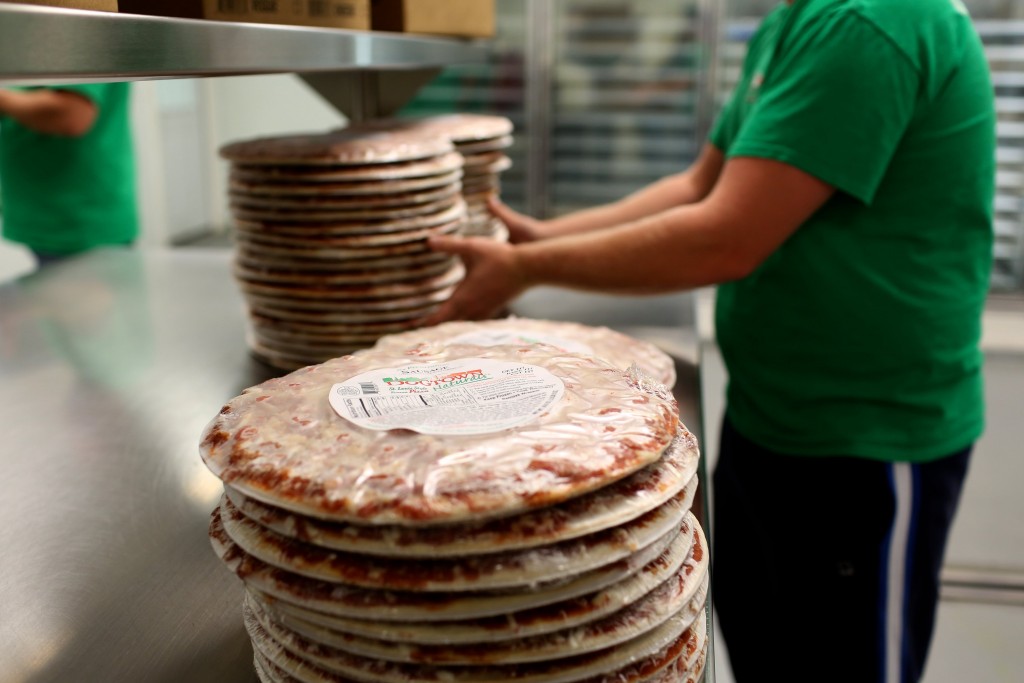 Whew! It's been a crazy couple of months over here at Dogtown Pizza, folks! We've been deep in the trenches, working hard to roll out some exciting new things, including new, delicious-tasting pizza varieties and THESE: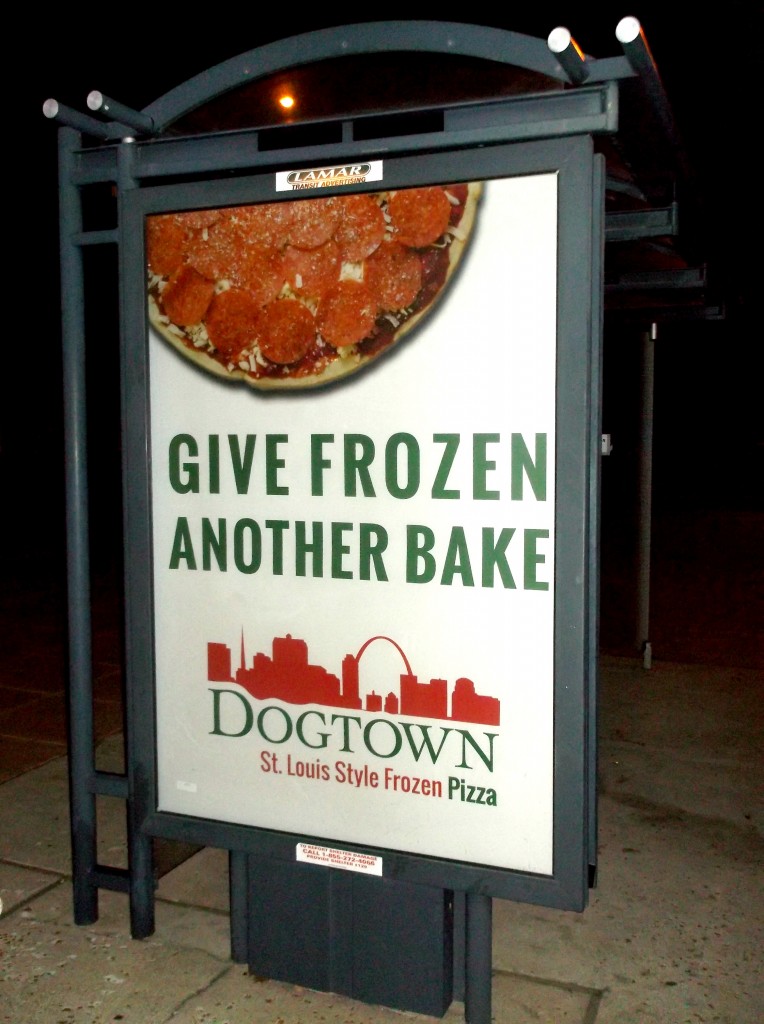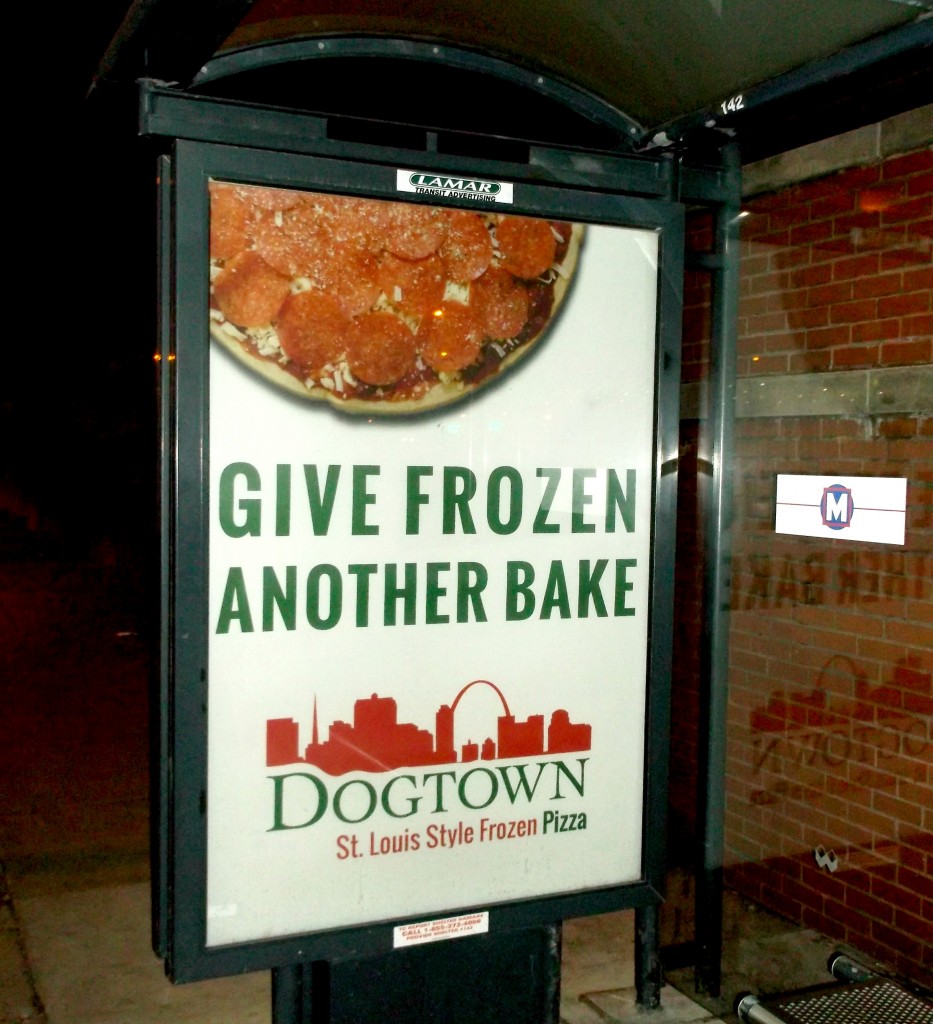 Thanks to our friends at Revisin Creative Agency, we have these amazing "Give Frozen Another Bake" ads posted up at bus stops all over St. Louis! We could not be more excited to spread our love for fresh, St. Louis-style pizza all over town. Have you see them yet?
2015 is sure to bring even more exciting things your way…stay tuned!