Vitale's Bakery + Dogtown Pizza: Legendary Partnerships, Legendary Pizza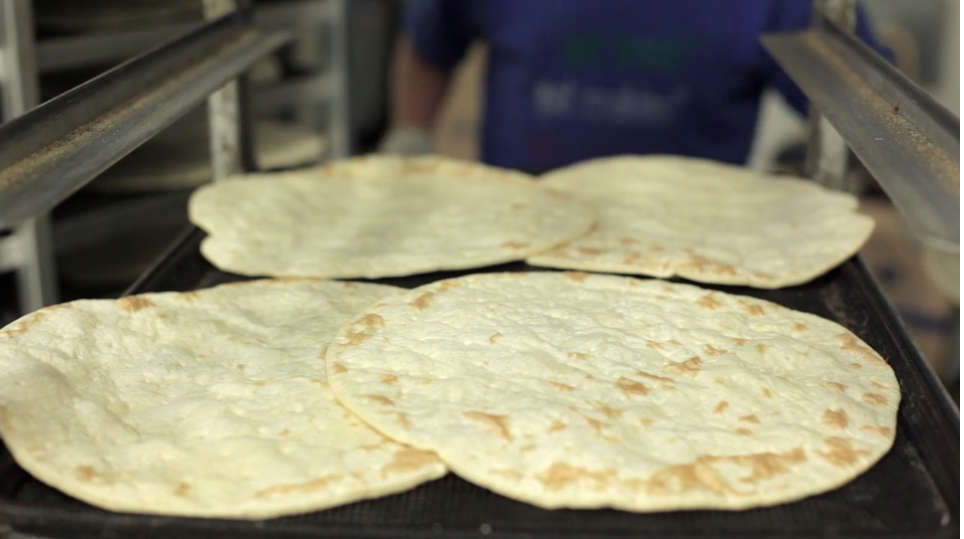 Every morning, right when our day begins here at Dogtown Pizza, we're greeted by a welcome sight: a delivery truck, emblazoned with a winking Italian pastry chef on its side, arrives to deliver our daily batch of fresh, all-natural crusts from one of St. Louis' most iconic businesses—Vitale's Bakery. It's a sight that ignites a special sort of giddiness that only a St. Louis business-owner could know.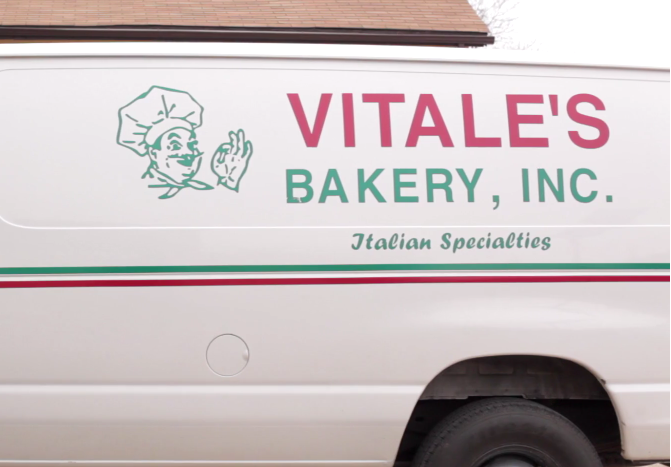 Teaming Up With a St. Louis Legend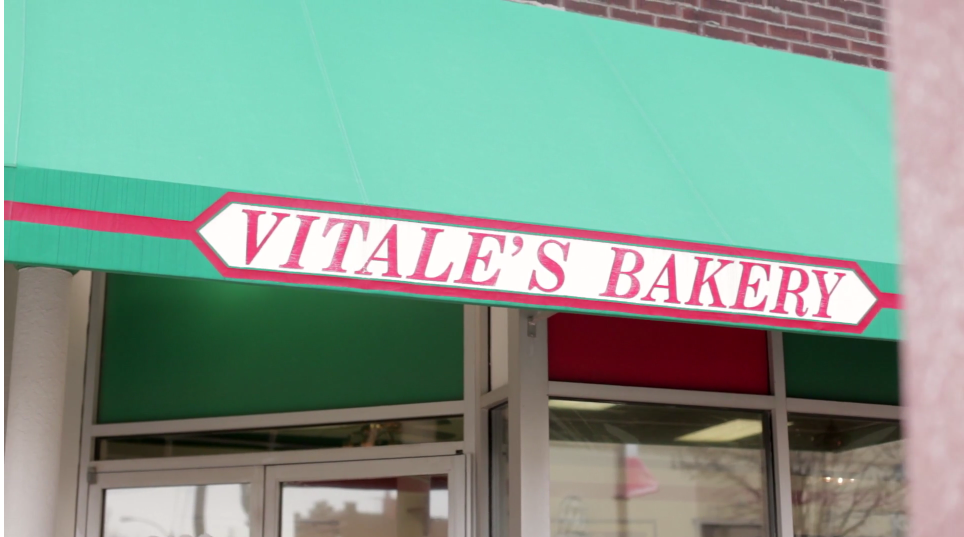 As a local business, it goes without saying that we love supporting the St. Louis community, which is why our partnership with Vitale's Bakery is so important to us.
Now in its 61st year of supplying delicious bread and buns to St. Louis-area restaurants from its historic perch atop "The Hill", Vitale's has always specialized in pizza crusts—so a partnership only made sense, right? Naturalmente!
Thousands of Fresh Crusts Every Day
It turns out that we're now one of Vitale's biggest accounts and today the legendary bakery is stronger than ever. I mean, who else could bake and deliver 2,500 fresh pizza crusts every single day? They've even been able to expand their space and install new equipment just to keep up with us. We're happy to oblige.
Pete Vitale,  Owner and Director of Operations, recently told us that he "couldn't be happier working with Dogtown hand-in-hand." Which makes us happy because it's that delicious Vitale's crust, made from scratch every day, that gives Dogtown Pizza that true St. Louis-style authenticity. Plus, it's just darn delicious.
But at the end of the day, this is what it's all about for us: forming partnerships with passionate folks who are as dedicated to their craft and their community as we are…all so we can make the freshest, most delicious pizza you could ever take home and put in your pie-hole.