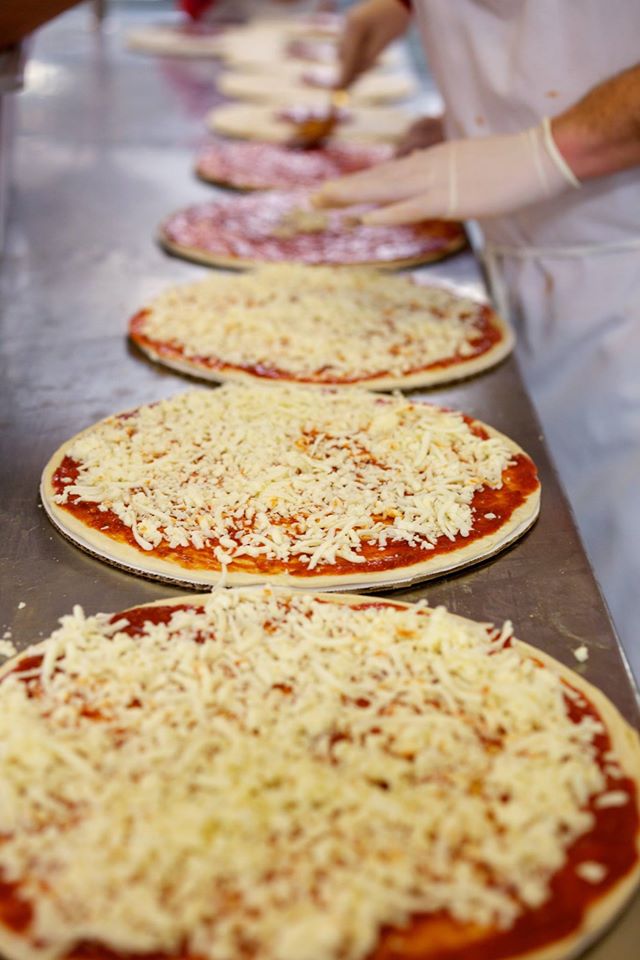 We're no strangers to topping our pizzas with atypical (but delicious!) ingredients (I mean, have you tried our Hot Wings Pizza? Not to brag, but it'll change your life). So here's the thing: at the end of the day, you are the grand pooh-bah, el jefe, the head honcho, le sous-chef when it comes to preparing your Dogtown frozen pizza. While we're more than happy to experiment with an ever-growing repertoire of delectable toppings, we want to know what you like to put on your pizza. So far, our loyal (and oh-so-creative) customers have come up with some delish recipes:
Jalapeno & Sausage (Joyce Seiber)
Add Zucchini to our Tomato Basil Garlic pizza (Taylor Mattingly)
Zucchini, Squash, Eggplant, Black Olives, & Mushrooms (Ina Martinez)
Shrimp & Pineapple (Shellray Geshwender)
Prosciutto & Duck Eggs (Cissy Walker)
Canadian Bacon & Sauer Kraut (Kati Engels)
Spinach, Green Olives, & Jalapenos (Emily Burgard)
So how do you #MyDTP? Let us know how you doctor up your favorite Dogtown Pizza variety in the comments below!