It's Pizza Time! Everything You Need to Throw the Perfect Pizza Party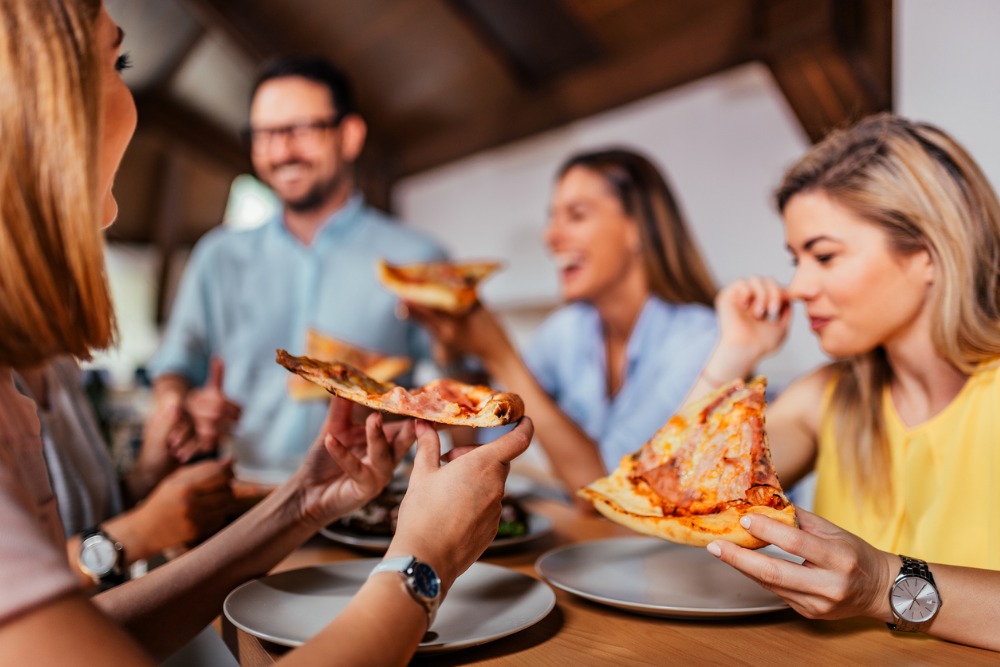 If you ask us, pizza time is all the time. But sometimes, pizza just needs to be celebrated with a good old fashioned pizza party. In fact, we think that you should throw a pizza party this weekend!
But let's not get ahead of ourselves, throwing an awesome pizza party is not as easy as it sounds. There is a lot of preparation involved and lots of difficult decisions have to be made. Leading up to the weekend, you probably didn't think you would have to answer the question of "St. Louis-style pizza or Chicago-style pizza," but it has to be done.
Nobody wants to throw a lame pizza party, so we have come up with the ultimate guide to throwing a legendary party that will have all your guests clamoring for more.
Pick Your Pizza
Before any festivities can get underway, you are going to have to make some crucial decisions. What kind of pizza party is this going to be? Are you just going to order some pizzas to be delivered to the house? Is everyone going to make their own pizza? Or are you going to buy frozen pizzas beforehand?
There are advantages and disadvantages to every option. The traditional thing would be to order pizza to be delivered, but… ahem, that's a little unoriginal. People do that on a nightly basis when they don't feel like cooking dinner. Plus, it's expensive. Ordering all those pizzas for a whole gathering of people, including delivery fees and a tip… Yuck. Alas, this is most likely the easiest method of supplying pizza.
Everyone designing their own personal homemade pizza? Now that sounds fun! In practice, though? Not so much. That's a lot of ingredients and pizza crusts to buy or pizza crusts to make beforehand. Plus, gathering everybody into the kitchen and having people claim counter space to create their "masterpieces" just sounds like a disaster waiting to happen.
Of course, everybody has that one friend who always spills his or her drink or drops food all over the floor. Yeah, nothing spoils the festivities like busting out the carpet cleaner.
Our recommendation? Frozen pizza. It's pre-made, delicious, and easy to prepare. Only one person (you) has to handle the process, meaning you don't have to rely on any of your guests and their possible butterfingers. There are tons of options to choose from when it comes to frozen pizza, so all of your guests are bound to be satisfied.
The disadvantages to frozen pizza? Yeah, we can't think of any either!
Drinks!
What kinds of beverages are you going to make available at your pizza party? Pizza is only as good as the drink it's paired with, so make sure you go all out. If you're looking to provide some beer to go with your pizza, make sure to study up on the best pizza and beer pairings.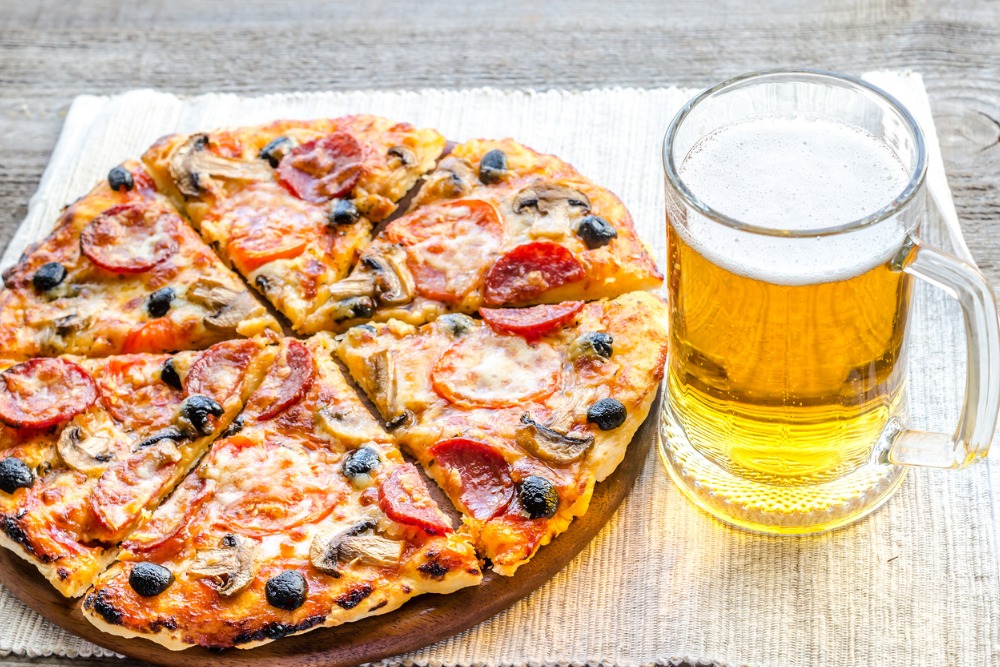 IPAs go extremely well with pepperoni pizza, as they provide a hoppy bitterness that contrasts well with the saltiness of the meat. Pale ales go great with the classic margarita pizza. The maltiness of a pale ale will balance out the acidity of the tomatoes and provides a nice complement to the toasty crust. Plus, it will accentuate the subtle flavors of the mozzarella cheese.
If you have guests that prefer a heavier beer like a porter or a stout, then mushroom and spinach pizza is a necessity. The sweetness of a milk or chocolate stout goes great with the earthiness of this variety of pizza.
There are a number of excellent breweries in St. Louis, including 4 Hands Brewing, Civil Life Brewing Co., Twisted Roots Brewing, and Perennial Artisan Ales, plus many, many more. Check out some of these breweries and supply some awesome craft beer at your party.
Of course, soda is an absolute must for any pizza party. And, you can be honest with us, if you're secretly throwing a pizza party for your son or daughter and not one for you and your coworkers, we aren't judging you. Just make sure to stock up on chocolate milk and juice boxes and check out our guide to throwing a legendary kids' pizza party.
What Activities Will You Have Available?
No pizza party is complete without fun stuff to do. Before you can determine what activities you're going to have, make sure to decide whether your party is going to take place outside or inside. If you're having it outside, then you better stock up on some classic backyard activities like cornhole or horseshoes.
While people are doing that, others can throw a frisbee or the old pigskin around. Just make sure you set up some comfortable patio furniture so that people don't have to take a trip to the chiropractor the day after your party!
If the weather just isn't conducive to an outdoor pizza party, too much rain and whatnot (who likes soggy pizza?), then you're going to have to throw your party indoors. But that's okay, now there's no risk of people getting too uncomfortable or anything like that.
Our favorite indoor party activity is trivia. There's nothing quite like enjoying some pizza and drinks while testing wits against each other and seeing who knows the most useless stuff. Of course, inside or out, your party is going to need music. What's a pizza party without some fun tunes?
There you have it. Our ultimate guide to throwing an epic pizza party. Take a deep breath. You can do this! As long as you have your pizza, your drinks, activities, and music, your party is going to be an absolute hoot. Of course, amidst all this planning and preparation, don't forget to actually invite people!
Yes, it's been known to happen.
If you've decided to do right by your party and invest in some frozen pizzas, then make sure to pick up some Dogtown Pizza at your local St. Louis grocery store. Our St. Louis-style frozen pizza is unrivaled in its deliciousness and we're guaranteed to have a style that tickles your fancy.
Have you thrown an awesome pizza party before? Tell us about it in the comments below!