Employee Profile: Kyle McNeil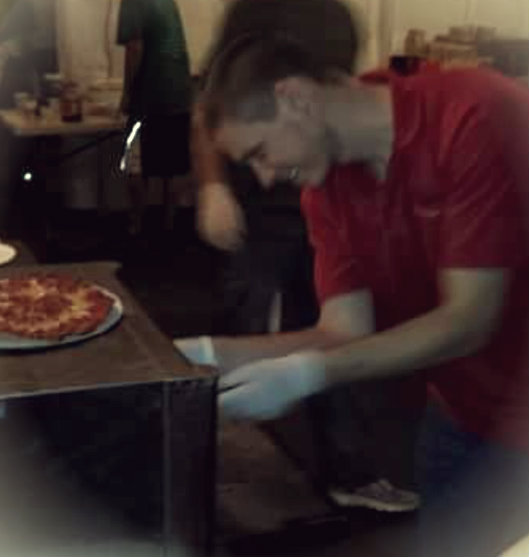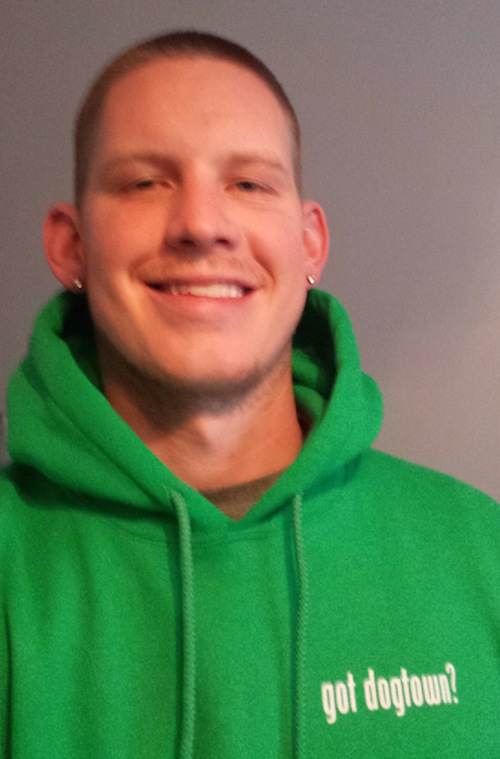 We wouldn't be Dogtown Pizza without our awesome staff. What we do day in and day out is not possible without our dedicated Dogtown team. But if there is any one person that Dogtown Pizza could not survive without on a daily basis, it would be our general manager, Kyle McNeil. At only 24, Kyle has been with Rick and Meredith since the early days…and we simply wouldn't be where we are today without him.
When Kyle first started out with Dogtown Pizza nearly six years ago, the Schaper's had only one other employee, so everyone pitched in to make things happen. This "do a little bit of everything" mentality is still the work ethic that Kyle maintains to this day, even as he oversees 30 other employees and ensures that we make and deliver thousands of pizzas every day. On any given day you'd not only see Kyle taking inventory and setting the day's goals, but you'd also find him deep in the trenches, slicing ingredients, hopping on a table to assist a struggling line, or cleaning up at the end of the day.
"I enjoy what I do and I try to lead by example in the hopes that people will see that and want to do the same," Kyle said. "Sometimes it can be a little overwhelming but that's what it's all about."
"Kyle's work ethic, dedication , and attitude are second to none. We currently have 32 employees and a 24-year-old is the general manager for them all," Rick proudly explained. "He is extremely dedicated.  He fills the main criteria that I look for in employees and he excels in them all: the willingness to work, the desire to succeed and his teachability. We love Kyle like a fourth son and hope to have him for the longevity of Dogtown Pizza."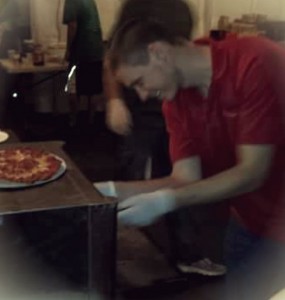 A soft-spoken, unassuming guy, Kyle admits that it was a bit intimidating at first to be made general manager, especially when he is tasked with managing employees that are older than he is. But he strives every day to treat his co-workers with respect by meeting them on a personal level.
"If I have to correct someone, I try to pull that person to the side. I want everyone to want to work for Dogtown Pizza," he explained. "Motivating people is hard, but I try to let people know that when I criticize it's not in a negative way. It's to help them out so we're all on the same page." 
The bottom line for Kyle is making sure that things are done to Rick and Meredith's standards. Having been there from the beginning, he knows how things are supposed to be done and it's a thing he upholds with pride.
"I love working for Rick and Meredith," he said. "They're great people. I grew up in Dogtown, where it originated, so it's really cool to be a part of something like this."