Bullseye! Dogtown Pizza Hits Target Stores!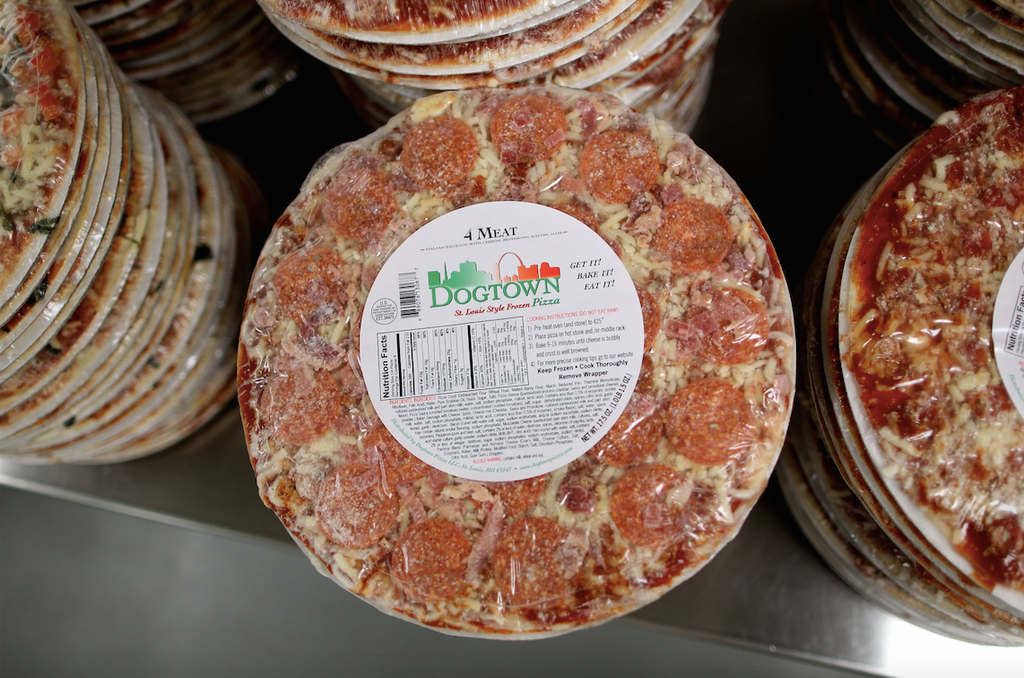 In case you didn't hear the exciting news…
Dogtown Pizza is now available at your area St. Louis Target stores!
This has been an event more than six months in the making and we are so thrilled to finally see it happen!
A Result of the Local Movement
If you're a St. Louis resident, it's probably no surprise to you that in the past five years, Target has been taking the grocery store world by storm. In a smart marketing move, they understood that St. Louisans love to support local businesses. Target found us on the web while looking for a local pizza. As it turns out, we were at the top of their search for the St. Louis market! Cool, right? 
It all steamrolled from there: they contacted us. We jumped on it. And here we are: 16 Target stores now sell four Dogtown Pizza varieties: Tomato Basil Garlic, Pepperoni, Four Meat, and Sausage Pepperoni, with the possibility of expanding into even more stores in the near future.
Of course, putting this collaboration together was no easy feat and took us a number of months to work out the finer details. But it was well worth the time and effort! So next time you're in Target, don't forget to swing by the frozen pizza aisle and pick up your favorite, locally-made St. Louis-style pizza!