Dogtown Pizza Contest Winner!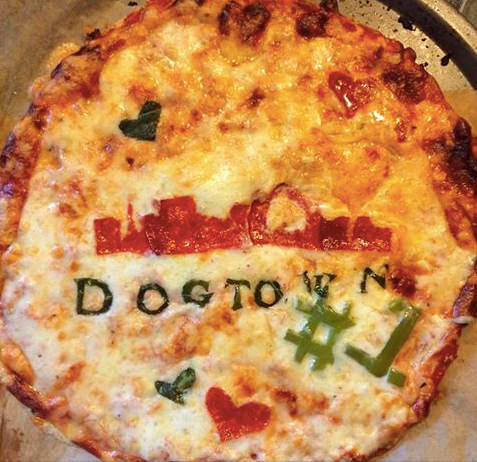 And the winner is…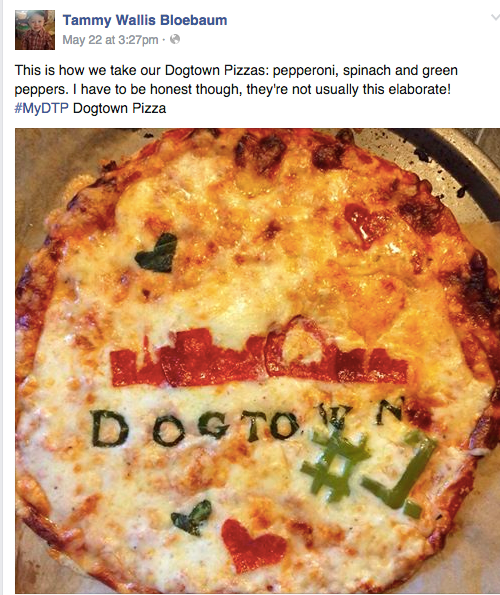 Tammy Wallis Bloebaum blew the competition out of the water with her impressive Dogtown Pizza creation for the "How Do YOU Do Pizza?" contest! We LOVE how she even made the Dogtown Pizza logo out of Pepperoni! Way to go, Tammy!! You win a free case of Dogtown Pizza!
Now, many of you will argue that our pizzas are delicious on their own, no additional toppings needed. But we seriously love to see how creative DTP-ers can be. Next time you feel like getting fancy with a Dogtown Pizza, snap a pic of your creation and tag us on Facebook or Twitter using #MyDTP!