Be the MVP of Super Bowl Sunday with Dogtown Frozen Pizza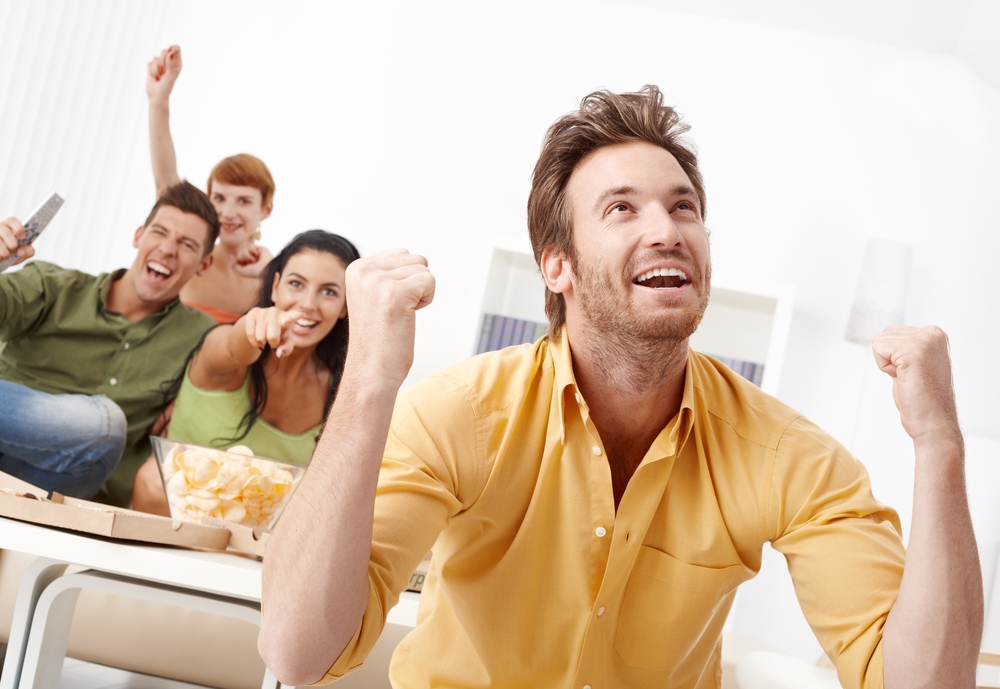 We don't know which two teams will be heading to the Super Bowl yet, but you can be sure that a classic match-up of football and pizza is on the horizon. Did you know that Super Bowl Sunday is one of the most popular days of the year for take-out pizza? A whopping 12.5 million pizzas were sold during Super Bowl Sunday 2015—that's a whole lot of pie! Americans love pizza with their football. Why wait for the fast food pizza chain to be late on game day? Be one step ahead of the game by going the frozen pizza route this year: Dogtown Frozen Pizza is the perfect shareable dish to accompany your football festivities.
Be the Hit of the Party
Whether you're having your own gathering or going to one, you can be the hit of the party by bringing or serving Dogtown pizzas. Forget floppy fast food pizza or frozen pizza with the consistency of cardboard (blech). Imagine the appetizer plate filled with tiny squares of a locally-made St. Louis-style pizza instead!
Have the best of both worlds with our Hot Wing Pizza. Freshly grilled chicken breast slathered in a tongue-shattering spicy sauce marries the tangy deliciousness of our special St. Louis cheese blend for a taste that will delight hot wing and pizza lovers alike!
Please both vegetarians and those with more refined palates with the Tomato Basil Garlic Pizza. Preservative-free and all-natural, our combination of red-ripened tomatoes, fresh basil, and minced garlic all topped with grated Romano, sea salt, oregano and olive oil will give everyone a healthy option without sacrificing on flavor!
Whether it's Hot Wing Pizza, Tomato Basil Garlic or even classic Pepperoni (30 pieces of pepperoni, anyone?), your friends will be grabbing square after square of of savory, cheesy goodness, making you the true MVP of Super Bowl Sunday.
Super Bowl 50 airs Sunday, February 7, so get your Dogtown Frozen Pizza today!