7 Faces Anyone Who Has Eaten Dogtown Pizza Recognizes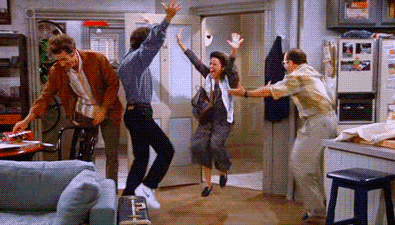 Eating pizza is one thing. Eating Dogtown Pizza is another thing entirely. If you're a fan of our authentic St. Louis-style pizza, we have a feeling you can relate to all of these.
1. When you find out DTP is on sale right as you were headed to the grocery store.
"Dogtown is on sale at Dierberg's STARTING TODAY??"
2. When you bake your pizza, only to find out you left a little bit of plastic on the top of the cheese.
The world is a cruel, dark place.
3. When it's all gone because you didn't act fast enough.
Thought you had time to run to the bathroom while the pizza cooled? BIGGEST MISTAKE OF YOUR LIFE.
4. When you burn the roof of your mouth because you didn't wait long enough.
You can't win.
5. When you don't cut equal-sized squares…and score the largest piece before anyone else. 
It's the small victories in life, right?
6. When you fight the temptation to pick off all the pepperoni right away…and lose.
Why fight a losing battle?
7. When you taste that first gloriously cheesy bite…and suddenly everything is OK with the world.
Life is good. Dogtown Pizza has you covered.