3 Reasons Why You Need Dogtown Frozen Pizza This Summer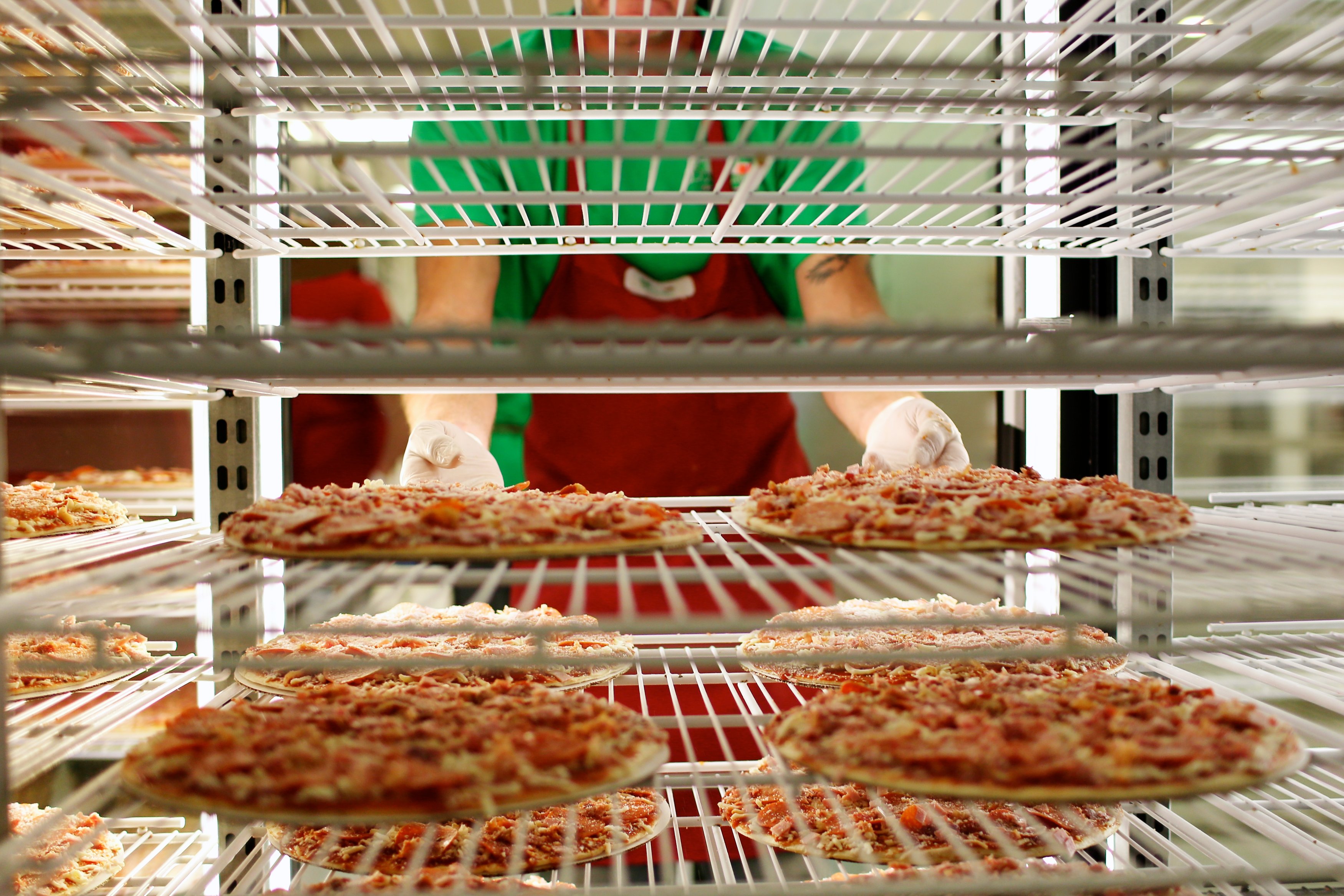 Summer has hit St. Louis with a vengeance. It's blistering hot. You don't like it. We don't like it. We're all miserable. And it's dinnertime. So you're getting cranky. But you're bouncing from work to picking the kiddos up at the pool to heading out to baseball practice and you simply don't have time to eat something healthy that doesn't make you want to fall asleep in the extreme heat. So, we're here to help! Here are 3 reasons why a fresh DTP frozen pizza is what you need right this second.
1. There's nothing more refreshing than the freezer aisle.
We all know there's nothing more "aaaahhhh!" than getting a cool blast of air in the face when you've been sweating all day. So head to the frozen aisle of your local Schnucks, Dierbergs, Shop n' Save, or Target, locate the DTP variety you crave, open the door, and "WHOOSH!" feel that delightful cold air wash all over you, even if it's just for a couple of seconds. You'll thank us later.
2. Our all-natural ingredients won't slow you down.
All of our pizzas are hand-crafted with fresh, nutritious ingredients from locally-sourced vendors, but if you especially choose a Cheese, Tomato Basil Garlic or Sausage Pizza, you can dine happily knowing you've just feasted on all-natural, clean food from our Dogtown Naturals line. They'll sustain you, give you energy for those long, summer days filled with activities, and you won't feel bogged down by overly-processed, factory-made fast food or competitor frozen pizza.
3. It's easy to make and easy on the wallet.
Don't even bother turning on your oven and heating up the entire house. That would just make the situation worse! Rather, fire up the grill, and–like the precious cargo that it is–lay your favorite DTP variety atop it. It'll cook in less than 15 minutes! The best part is you get to watch with your own eyes as that delicious cheese begins to melt and bubble and the crust becomes golden brown. And with most varieties on sale at various grocery stores around town, you can nab your favorite for under $8! If you haven't yet, "like" our Facebook page and stay tuned for weekly sales updates.
---
So there you have it–Dogtown Pizza to save the day and rescue you from those dog days of summer.